Your New Healthy Dinner Recipe
April 27, 2016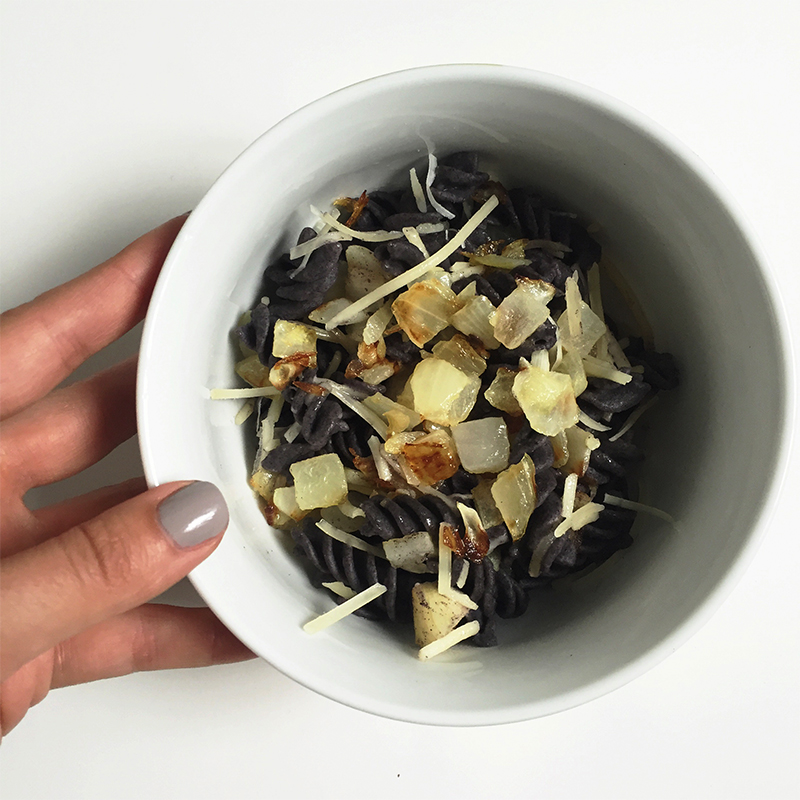 The weeknight meal routine can get a little boring — especially when you're cooking for one. But our friends at Tovita Nutrition — nutritionists and SoulCycle riders MOLLY RIEGER and LEAH SILBERMAN — shared a super-simple way to shake up your evening menu. Check out their tips and how-to tonight: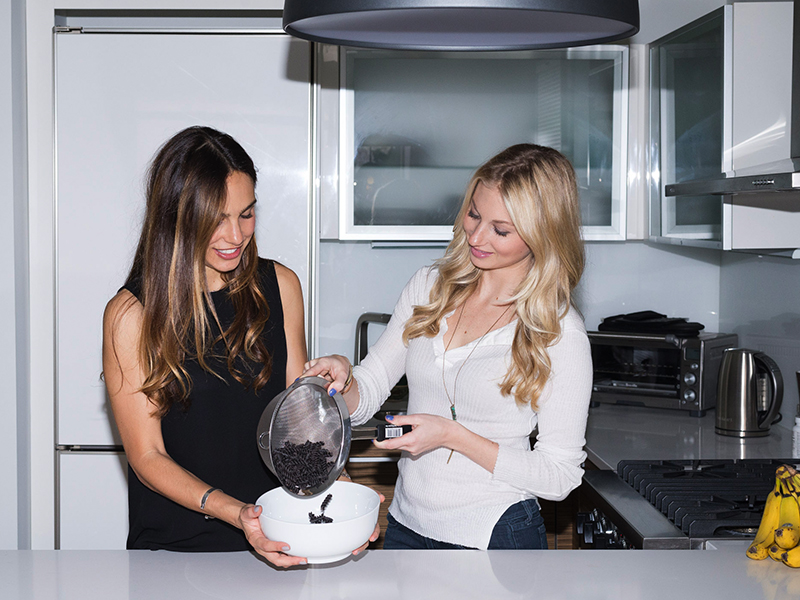 At Tovita Nutrition, we're not always fans of pasta, but when it's made from 100 percent organic black bean flour, we're all for it. We love black bean pasta for more than its natural deliciousness… one serving boasts 15 grams of fiber and 14 grams of protein! No wonder we're recommending this meal after SoulCycle. Our black bean pasta recipe is fool-proof and takes minimal time to prepare. The best part? It's made with only 4 main ingredients. You're welcome!
INGREDIENTS (serves 1):
¾ cup black bean pasta (we use Trader Joe's Organic Black Bean Rotini)
⅓ cup yellow onions, diced
½ cup spinach, raw
¼ cup parmesan, shredded
1 tablespoon olive oil
DIRECTIONS
Part I
Bring about 3 cups of water to a boil. Add black bean pasta, and bring flame down to medium boil. Stir gently. Allow pasta to cook for about 8-10 minutes, or until al dente.
Part II
In a separate pan, add tablespoon of olive oil and onions. Allow onions to cook for about 2 minutes before adding spinach. Once spinach onions are cooked (appear golden brown) turn flame down.
Part III
Once pasta is finished cooking, strain water and pour into separate bowl. Add Parmesan cheese first and mix in (add as soon as pasta is finished cooking so cheese melts). Add onions and spinach on top. Enjoy!
Please note: Tomato sauce is optional! Feel free to get creative and include some of your favorite vegetables as well!
Get more tips and info on TOVITA NUTRITION HERE. Questions or comments? Email blog@soul-cycle.com! Want to ride at SOUL? Grab a series HERE then book a bike!
MORE FROM SOUL