What to Eat Before and After Soul
January 5, 2016
ver wonder what a nutrition expert eats before and after a SoulCycle class? Rider and clinical dietician MIRANDA HAMMER shares her advice on how to fuel up!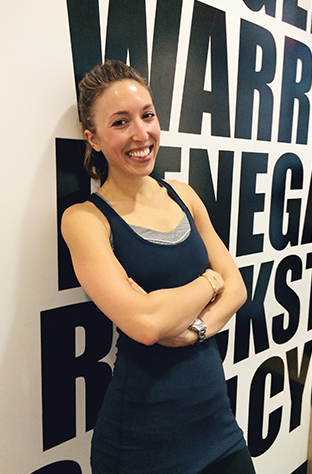 Fueling your body properly is the best way to have the most effective workout. Most individuals believe that they need to consume a great deal more calories pre- and post-workout than they actually do. Additionally, some people use a great cardio workout as a "get out of jail free" card and will consume some not so healthy foods because they feel that they "earned" it by working out. Why throw all your hard work out of the window? To make the most of your SoulCycle class and to truly see comprehensive changes in your body inside and out, it is essential to pay attention to your diet.
I work full time as a clinical dietitian, and I write and develop recipes for my health and wellness blog The Crunchy Radish. As a promoter of health and wellness I know first-hand how essential it is to exercise and be adequately fueled. Here are some suggestions for what to eat to help fuel your workout and keep you feeling and looking good both on the inside and out at various times of the day:
Before and after a morning class:
Most people will go seven to eight hours through the course of the night without any water. So drinking at least 16 ounces of water before your workout is important to help avoid dehydration. If I am off during the week, my go-to is Melanie's morning ride. I love her super-charged and emotional class. I always feel ready to conquer the day and revived. About 45 minutes before a morning class, I will have a glass of water, a toasted piece of Eli's health bread with 2 tablespoons of nut butter, half a sliced banana sprinkled with chia seeds and bee pollen. (Bananas are the ideal workout fuel since they contain potassium, which your body excretes when sweating!) About 30 minutes after class I am usually starving! I will continue to focus on adequately hydrating with water and will typically make steel cut oats with almond milk, chia and hemp seeds, with stewed apples or pears, cinnamon, and bit of maple syrup. Or I will make a breakfast taco. I toast a sprouted organic corn tortilla, top with two scrambled egg whites, warmed black beans, avocado, some hot sauce, and cilantro.
Before and after an afternoon class
If I am running from the hospital to class, I usually make sure I have had lunch three to four hours before SoulCycle. I try and pack my lunch as often as possible. Typically it consists of leftovers from the night before such as quinoa or brown rice with roasted vegetables, legumes, and hemp seeds and a piece of fruit. If I am buying lunch, I usually opt for brown rice avocado and cucumber sushi with a small reduced-sodium soup. I always pack plenty of snacks in my bag in the morning to continue to fuel me throughout the day.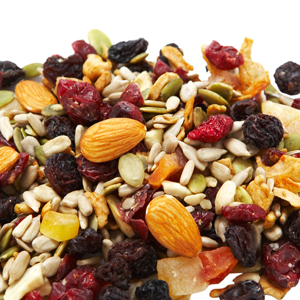 Thirty minutes before class, I will have some homemade trail mix that consists of raw cashews, salted roasted peanuts, unsweetened cacao nibs, apple juice sweetened cranberries, and goji berries or a banana with almond butter. Other options: A protein and veggie filled smoothie made with fat-free plain yogurt, a banana, and some green vegetables like kale and/or spinach, or a small bowl of oatmeal or overnight oats with naturally dried fruit or fresh fruit.
My go-to instructor post-work is typically Dana. Working in a hospital can be very stressful but riding with Dana allows me to forget my workday, decompress, and feel refreshed and empowered.
After class, I focus on a lean protein and complex carbohydrate dinner. I typically gravitate toward chili (vegetarian or with lean ground turkey), grilled fish or sautéed mushroom tacos with whole grain or organic corn tortillas, sliced avocado and pico de gallo, or zucchini or carrot noodles with spinach pesto or turkey meat sauce. My complex carbohydrates always come from legumes, sweet potatoes, whole wheat pasta, brown rice, millet, spelt, or quinoa. Meat is not the only source of protein. Beans, seitian, tofu, nuts, and seeds are vegan sources of protein which can be alternatives to meat. Again, I opt for water, sparkling or flat, as my beverage.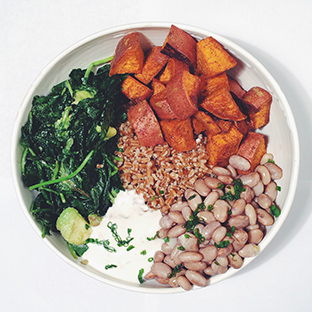 Before and after a late evening class
Depending on how late my class is, I will have had a protein and complex carb-rich dinner three hours before. Then, 30 to 45 minutes before class, I fuel myself with an apple with nut butter or a handful of trail mix that contains mainly unsalted nuts and naturally dried fruit. After class, I avoid having a large meal since I will likely be going to bed soon. I have a snack like two hard boiled eggs with paprika and sea salt, low-fat or fat-free plain or vanilla yogurt with cacao nibs or dark chocolate pieces, two brown rice cakes with 1/4 mashed avocado, lime, sea salt, and chili flakes, carrots and hummus, or a few whole grain crackers with cheese. I continue focusing on hydrating my body with water. I will have some green tea to decompress and continue to detoxify my body.
Diet and exercise have a symbiotic relationship. I always want to get the most out of a workout, so for me it means making sure that I have fueled my body with the best possible combination of nutrients to maximize my performance on and off the bike!
For more of Miranda's eat-healthy advice, check out her website, crunchyradish.com. Questions or comments? Email SOULlife@soul-cycle.com!