What To Eat After a Late Workout
May 4, 2016
earching for a quick, healthy dinner after your evening workout? 17 Instructors, who lead late-night classes, share some simple, satisfying meals to help you refuel fast...
MAYA ELIAS
The latest class I teach is 8:00 PM on the Upper East Side and I live in Brooklyn, so I don't get home to eat until pretty late. I keep it easy and light for dinner on those nights. My go-to is two eggs sunny side up (I add extra whites if I'm super hungry) cooked in extra virgin olive oil over arugula with 1/4 avocado, lemon and a little more good quality olive oil (it makes a difference, I promise!) plus some salt and pepper. If I've taught a bunch that day I'll add 1/4 to 1/2 of a cup of sweet potato too.
BEVIN PRINCE
Homemade fish tacos. Always tacos.
WAYNE PHILLIPS
Two avocado sandwiches with veggie bacon, tomatoes and organic mozzarella!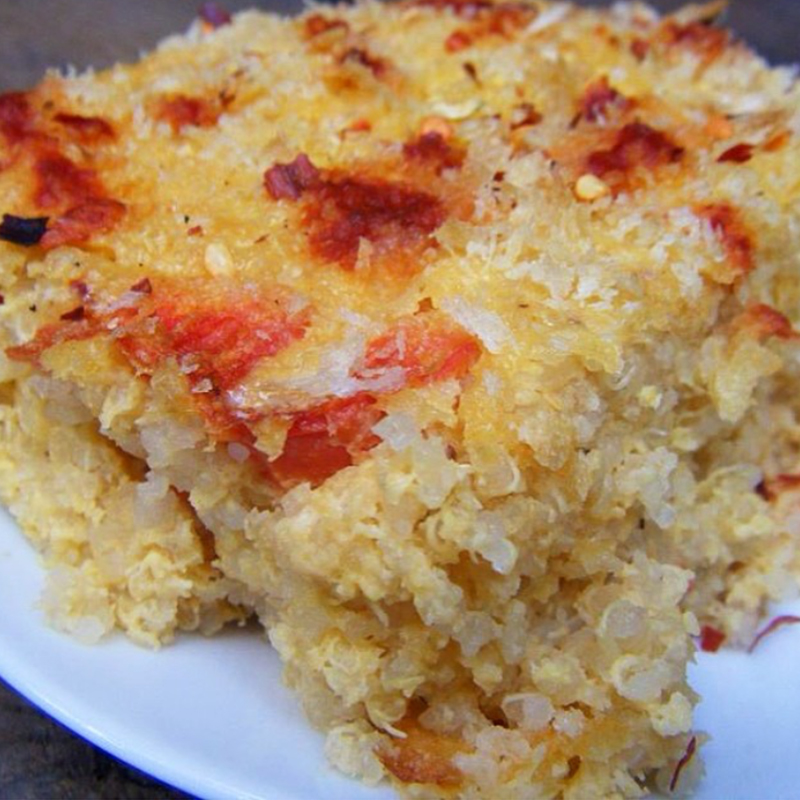 JUSTINE SCHWARZ
I'm a big food prepper! I'm constantly on-the-go but one of my favorite dishes to make is Quinoa Mac and Cheese. It's always a hit! You can fill it with whatever your heart desires and it's packed with fiber, protein and amino acids. I always make mine spicy and add chicken for more protein. Here's the recipe:
INGREDIENTS:
• 2 tsp olive oil
• Diced tomato, red/green pepper, jalapeños and onion (other veggies work too)
• 1 1/2 cups quinoa, rinsed and drained (or you can just use pre-cooked and cut back on the water and cooking time)
• Salt and pepper
• Paprika, chili powder and dash of hot sauce
• 2 cloves garlic, minced
• 3 cups of water (or stock)
• 2 large eggs
• 1 cup your choice of milk (I used almond milk)
• 1 1/2 cups grated low fat or reduced fat organic Cheddar cheese, plus more for sprinkling
(NOTE: You may find you need more cheese, BUT I use this amount to still keep the dish lighter yet very flavorful.)
• One package of organic boneless chicken, chopped into one-inch pieces
• Crushed Red Pepper and Panko or bread crumbs for topping (optional)
• Toppings: salsa, hot sauce, sour cream, etc. (optional)
DIRECTIONS:
• Heat oil in medium saucepan over medium heat. Add chopped veggies, cover saucepan and cook for five minutes or until tender. Then add chicken and cook through.
• Add seasonings, stir in quinoa and garlic and cook uncovered for three to four minutes or until grains start to turn opaque. (They will not be fully cooked yet.)
• Preheat oven to 350 degrees. Add three cups of water (or stock). Cover and reduce heat to medium-low and simmer for 15 to 20 minutes or more, (depends and also what kind of quinoa you use) or until most liquid has been absorbed. Remove from heat and let stand 5 minutes.
• Coat 13×9 inch dish with cooking spray. Whisk together eggs and milk in large bowl. Fold in quinoa mixture and cheese (if you feel you need more cheese, add here). Stir very well and let some of the cheese melt. It will seem a little "soupy" but do not worry — it will all mold together.
• Transfer to prepared baking dish and if using Panko or bread crumbs, add now. You can also sprinkle a bit more cheese on now if you prefer for topping. Bake for 35 to 45 minutes or until browned around edges.
• Add your toppings of choice, then divide into six servings. Each serving is about 339 calories!
JUSTIN ROSS
When in doubt, run to Pret a Manger! After my 7:30 PM classes at Bryant Park, I usually just swing next door to Pret a Manger on my way home and grab an easy dinner because it is already so late. I tend to gravitate toward the sandwiches and wraps (the avocado and toasted pine nut wrap is delicious) but they also have an awesome selection of grab-and-go salads (chicken avocado salad is my favorite). It's a quick, tasty solution and they have just enough of everything to keep it exciting... but don't forget the cookies — I can't.
RACHEL LOEBS
My go-to after class is my favorite restaurant right near me on South Beach called Dirt. They have clean food that is all local and organic. (They even have a map in the store that shows you every farm that they source from). They have different menu options for all dietary requests — vegetarian, vegan, Paleo and gluten-free — and the wait time is super short! The menus change seasonally, so I always switch it up when I go in. They also have juices that are delicious as well! Check out the website
HERE!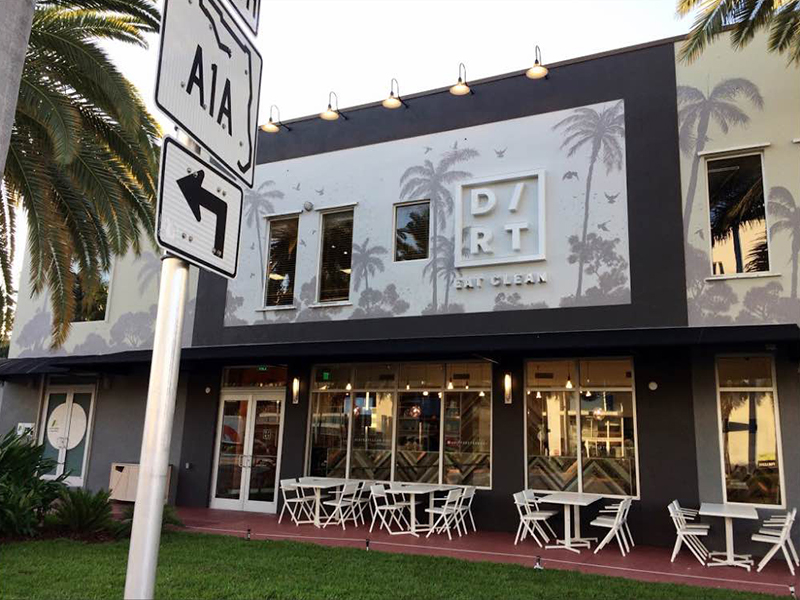 WILLIE HOLMES
I love takeout Chinese food, but I've seriously cut back on fast food, so I no longer order it. Instead, I make my own version with a 10 minute boil-in-bag of brown rice. I then sauté onions, bell pepper, shrimp, tilapia, peas or string beans and garlic in olive oil, and add those to the rice with water and Sriracha. I add two eggs, salt and pepper just before it is ready. Fry it all together and I have my very own version of shrimp fried rice, without the guilt!
ABBY EFFRON
I teach the 7:30 PM rockstars twice a week and usually grab a sweetgreen harvest bowl on my way home. It's the perfect blend of rice, kale, apples, sweet potatoes, almonds, chicken and goat cheese to fill me up after a busy day of teaching.
KATHLEEN KULIKOWSKI
I've been loving a quick and easy salmon salad. I get prepared salmon from Whole Foods and add it to super greens, dried cranberries, brown rice and a lemon-basil dressing. It's super quick and easy.
CHRIS CHANDLER
My favorite post tap-back dinner to have at home is something simple: pasta with olive oil, onion, garlic and lemon for seasoning, plus some sautéed spinach. It takes 25 minutes max to make! But to grab-and-go? Definitely Jackfruit tacos.
DAVID ZINT
My favorite post-night class meal is simple... I'm home around 9:00 PM and teach the next day at 7:00 AM so I fuel up on chicken and veggies, either cooked or steamed (depending on my preference that night) with a side of avocado and apple slices with cashew butter for dessert. I try to stay away from too much rice since it's such a late dinner!
BRIANA HENRY
The more I teach, the more I feel like my body is craving vegetables (as boring as that may sound!). On Sunday night, I'll usually do a little meal prep. I'll get some cauliflower, peppers, Brussels sprouts, green beans and some potatoes, marinate them in some olive oil, pepper, shallots and some garlic salt and right before I stick them in the oven I'll usually squeeze some lemon juice on top. I let them bake in the oven for about 25 to 35 minutes and bam, I've got some veggies for the week!
I'm also a sucker for lemon water, since I'm always trying to stay hydrated. Squeezing some lemon and a little honey in a big pitcher of filtered water with sliced lemons is a good way to keep myself on track with taking in enough water throughout the day.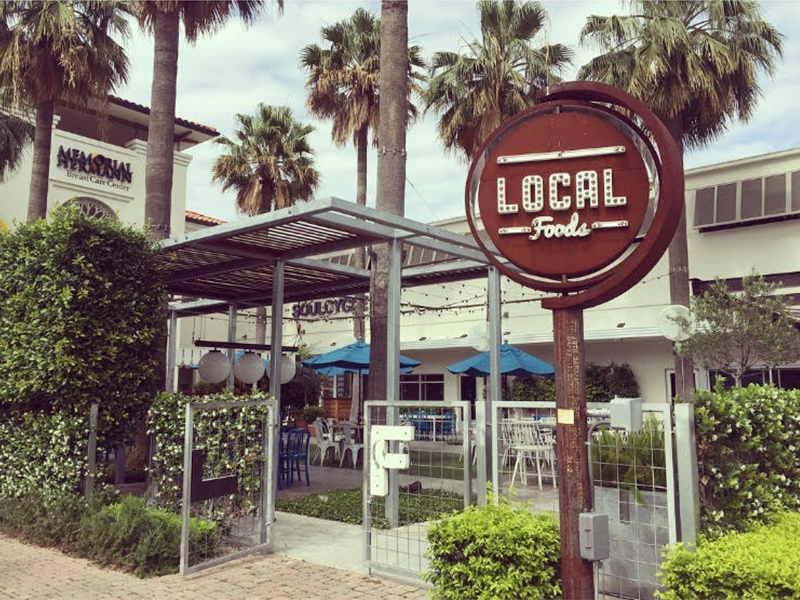 AUSTIN COPE
Right next to our new ROTX studio is a foodie spot called Local Foods that is AMAZING! Usually I'll grab my favorite sandwich after class for dinner if I'm not in the mood to cook: Garden Sammie (Brussels sprouts, avocado, hummus, tomato, sprouts, pickled onions on a pretzel bun with chicken) and the kale salad plus homemade chips (Old Bay Seasoning!) for my sides.
CHARLOTTE HITCH
I love dijon salmon! I don't like to follow recipes, so I'm often just throwing things together, but this is one that is definitely recurring: Spread a salmon filet with Dijon mustard (I use a lot because I love mustard), handful of bread crumbs to lightly cover, dash of olive oil so the crumbs get toasted, sprinkle with salt & pepper and then put it in the oven at 400 degrees for about 20 minutes. Pair it with any salad you like and enjoy!
SARAH HEALY
Pasta with Rao's Marinara Sauce or a quesadilla with chicken, avocado and pico de gallo!
ANDREW STINGER
Lately, I've been obsessed with how easy it is to make chili verde chicken in a crock pot. (Recipe
HERE
!). I'll make a few servings on my day off and then eat it over rice with avocados, on tortillas with lettuce and tomato, or just by itself!
JILLIAN DAVIS
If I'm cooking for myself, I generally make pasta and some kind of meat. But because I'm lazy, and especially if I teach my late class, I get food to go from ROC. I love the dumplings and crab fried rice and could it eat every day! If I'm feeling healthier, I'll grab a salad or bowl from sweetgreen.
Questions or comments? Email blog@soul-cycle.com! Want to ride? Grab a series
HERE
and book a bike!