What Lindsey Ate Today
August 5, 2014
What keeps Soul instructor LINDSEY SIMCIK so energized? She shares everything she ate in 24 hours...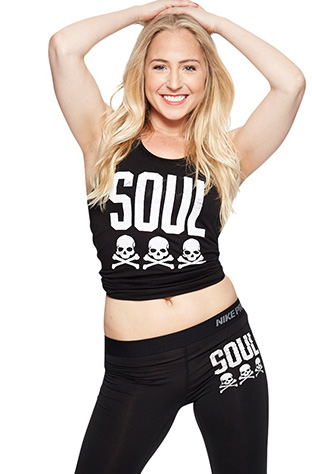 I know. I have chia seeds in my teeth…and I don't care who sees them! These super seeds, high in fiber and omega-3s, are the common denominator in my daily roster of quick, easy, energy boosting food.
Before class

A day packed with riding and running from studios to auditions starts with a large glass of water with either lemon or chia seeds. If it's a chia morning, I put one teaspoon of chia seeds in a glass of water when I wake up so that while I brush my teeth and pop contacts onto my eyeballs, the seeds are busy soaking up the H2O (it takes about 5 to 10 minutes). The consistency of the water is not the most appealing… But if you close your eyes, play your favorite song, maybe take a lap around your apartment, and quickly drink it, your body will reach the level "OKAY, I'M AWAKE" very quickly.
After class
If I am riding shortly after, I eat a banana and a teaspoon of almond butter to power me through the ride without feeling weighed down or bloated. With intense adrenaline pumping through my body during class, I tend to forget to hydrate as much as I should. So I always vow to finish my extra large Smart Water bottle before leaving the studio. I've found that hydration is key to keeping my skin clear, my bodily functions regular (TMI?), and my mind sharp. If I'm teaching a double, I love to eat a Health Warrior Chia Bar in between (Coconut is my favorite). This compact 110 calorie bar packs a huge energy boost, without a lot of sugar.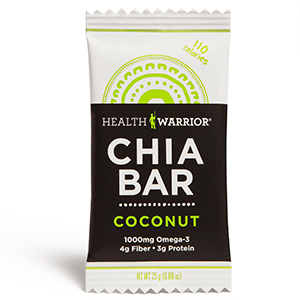 Lunch
Midday I tend to get my fill of greens and protein. A hearty salad of dark, leafy greens (kale and watercress top my list), hearts of palm (I have a serious addiction…10 jars in my fridge as we speak), roasted red peppers, cucumbers, sliced almonds, and a small serving of multigrain quinoa, is a filling, clean lunch that should keep me satisfied for…a few hours.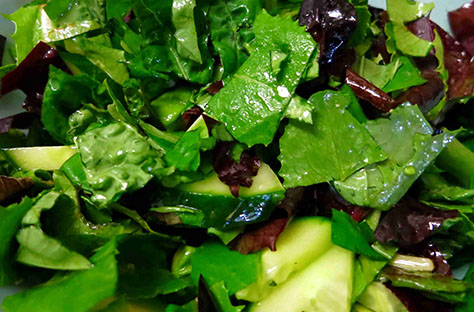 Snack
Since becoming a SoulCycle instructor, my appetite is impressive. Mid-afternoon, before evening classes, I satisfy tummy grumblings with something crunchy. My favorite crunchy food at the moment? Supereats Kale + Chia Chips! I'm pretty picky when it comes to my crunch of choice, but these chips are vegan, non-GMO, gluten free, AND FREAKIN' DELICIOUS. I love to dip the ranch flavor in roasted red pepper hummus. I usually keep an extra bag of chips with me to give to a fellow instructor on the run. CHIP KARMA IS A THING.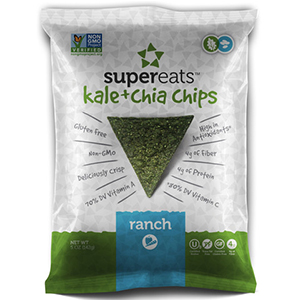 Dinner
By the day's end, I've accumulated 10 pounds of sweat bags and yet another craving. I make sure that when I am cooking dinner I am in my comfy clothes and drinking a big glass of water (or two). My favorite summer dinner is a cold farro salad with grilled shrimp. Farro, which only takes about ten minutes to cook, is a delicious source of complex carbohydrates. I add sundried tomatoes, cooked spinach, black olives, sautéed onion, a little bit of feta cheese, and grilled shrimp to the farro. In a separate bowl, I mix olive oil, red wine vinegar, lemon juice, garlic, salt, pepper. After I mix it all together, I put the salad in the fridge to chill while I make a playlist and roll out my hammys.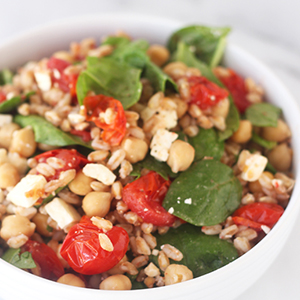 Dessert
I will never, ever give up dessert. Right now, I love a handful of the Almond Dream Bites, a bon-bon of sorts made with almond ice cream. ADDICTED. OBSESSED. Haven't gotten your daily dose of chia by the time dessert roles around? In advance you can prepare a Chia pudding. Add a couple tablespoons of chia seeds to a jar of almond milk. Stir in cinnamon, vanilla extract, cacao, etc, and let it sit in the fridge for four to five hours. Am I satisfied and fueled for tomorrow morning? CHI-YA.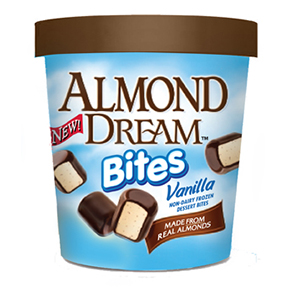 Catch Lindsey's classes at Soul East 83rd Street, Soul Greenwich, Soul NoHo, Soul Rye Brook and Soul Short Hills. Questions or comments? Email blog@soul-cycle.com!