What Katie Ate Today
July 15, 2015
NYC instructor KATIE ANDERSON spends her time rocking the podium and the dance stage. But what keeps her so energized? Katie shares what she eats on an average day...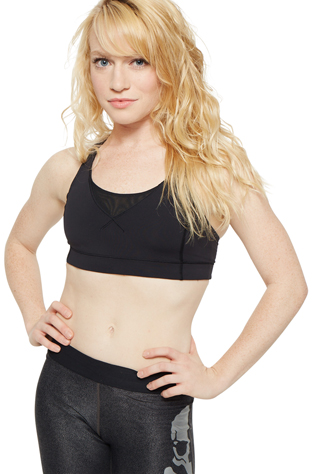 I believe that if you treat your body like a well-oiled machine, it will perform like on. So when I'm hungry, I eat!
I don't waste my time with counting calories — I've tried it many times, and it always ends up being a DISASTER (I obsess, end up hungry in the end and binge…). Instead, I focus on eating clean and nourishing my body efficiently and effectively. This has allowed for me to become more in tune with whether or not I'm actually hungry and what it is that I'm hungry for.
It has really given me the freedom to get to know my body and myself. I am also currently performing in Legally Blonde at Summer Theater of New Canaan, so I'm commuting to and from the city to Connecticut for rehearsals and performances in-between teaching classes at Soul. In order to keep my stamina up for teaching and the show, I've been taking 6:00 AM roosters before my morning commute. That way, I am good and ready to teach my 8:30 PM at Soul back in the city..
Breakfast, Part One
No matter what time I get up, I feel like my body isn't quite ready for food. However, I always make a point to eat something to get my metabolism started for the day. On my way to class, I ate a banana and drank one full Smart Water bottle with Xtend BCAA Powder (fruit punch flavor — the best!)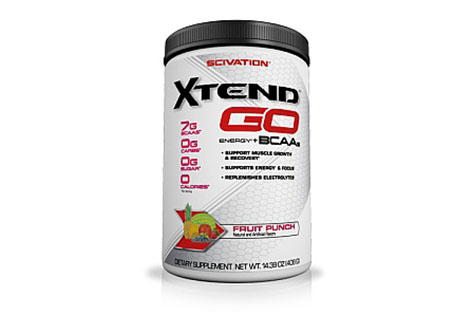 Breakfast, Part Two
After class — and on my way to the Metro North — I drank another Smart Water and ate a Cinnamon Roll flavored Quest Protein Bar (my current favorite). Once I'm on the train, I drank coffee that I made before class (I love French Roast Whole Bean from Westside Market BLACK with a little bit of raw sugar). It's an 80 minute train ride, so I also had time to drink a smoothie I prepared the night before: 1 frozen acai packet, 1 banana, 1 tablespoon of chia seeds, 1 teaspoon of Maca Powder, 1/2 an avocado, 1 big handful of spinach (any green on hand is delicious, though) and a heaping spoonful of peanut butter.

Snack
During rehearsal, we have a series of breaks before lunch. I'm doing a lot of dancing for the show, so I'm always eating and making sure my body is fortified; otherwise, it just won't perform the way I need it to. Yesterday, I snacked on sugar snap peas, carrots and hummus, raw almonds and a pink lady apple with peanut butter.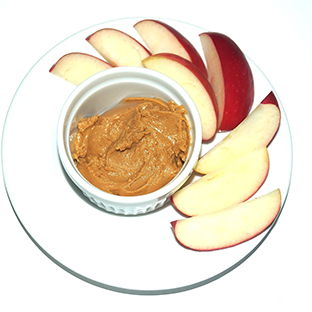 Okay, so… I bring two "lunches" with me to rehearsal. I eat one there, and I eat the other on the train back into the city before my 8:30 PM class… an early dinner, essentially
Lunch, Part One
I love making big salads and mixing up the different things I put on them — it makes eating a salad more fun! Yesterday, I made one with spinach and arugula, goat cheese, Trader Joe's baked tofu, 1/4 an avocado, chopped red bell peppers, pipettes and sugar-free tomato basil dressing.
Lunch, Part Two
I kept it classic with a PB&J and a baggie full of grapes.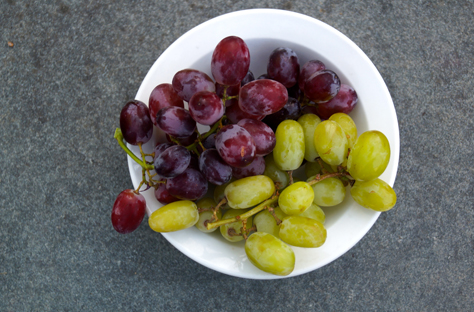 After-Class Nibbles
I drank a Vanilla protein shake on the way back to my apartment (I use a generic CVS brand whey protein powder). I usually get home around 10:30 and I don't like to eat much so late at night. However, if I'm hungry, I do have something light. Last night I had some fresh-cut pineapple. To help myself wind down after teaching I'll brew a cup of Organic Mother's Little Helper tea from David's Tea — it has natural relaxers/stress relievers like Valerian Root, lemongrass and peppermint — then I'll stir in a little bit of honey.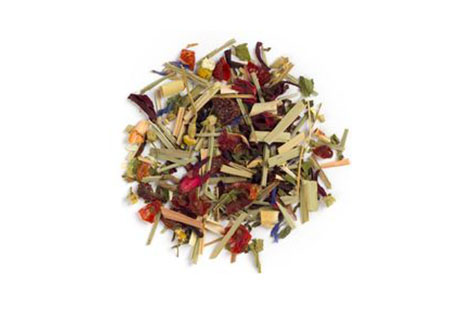 Vitamins/Supplements/Water
Every day I make sure to drink one full Smart Water bottle before class, one during class and one after class. This is SO important in making sure you are adequately hydrated after we sweat it out! Being properly hydrated also prevents muscles cramps and spasms AND allows you to notice when you after actually hungry and not just thirsty. I like to add a little BCAA powder before class, and MiO Fit throughout the day — Love introduced me to this, and now I'm obsessed. All you need is a few squirts in your water and then it's filled with electrolytes and essential B vitamins (plus a delicious lemon-lime flavor!)
Catch Katie's classes at Soul East 63rd Street! Questions or comments? Email blog@soul-cycle.com!