What Julia Ate Today
July 9, 2014
What keeps instructor JULIA BAGGISH energized through three classes a day? She shares everything ate in 24 hours...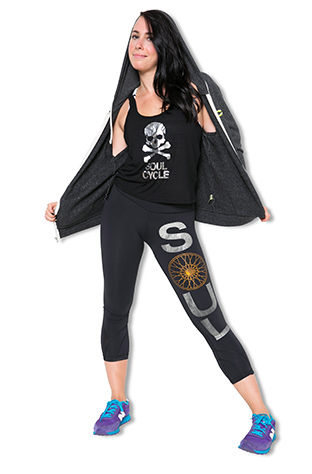 I think I am the only person that did not eat a kale salad today. (Sorry, I don't love kale.) I love eating. I feel like we treat eating as a punishing, shaming experience when in fact, like SoulCycle, it should be fun! Nourishing our bodies is just as important as nourishing our souls.
MORNING
This morning I got up at 5:47 AM (to be exact) and headed to the Williamsburg studio to teach at 7:00 AM. I don't generally eat before class when I teach in the morning. Instead I wait until after class to fuel up.
After class, I walked over to Pudge Knuckles (Burg loves the Pudge) and had a large iced black tea with a tiny splash of soy milk and oatmeal with some steamed soy and a few packets of sugar in the raw. I went back to the studio and taught again at 10:30 AM.
LUNCH
After teaching, I headed to Whole Foods at Union Square to meet Soul instructor Stevie for lunch. Today, I chose two seitan chimichurri skewers from the prepared case and I quickly grabbed a Luna S'mores bar and a coconut water in an attempt to beat the line. (I didn't succeed.)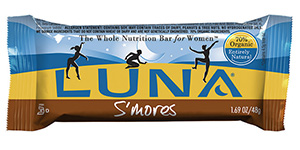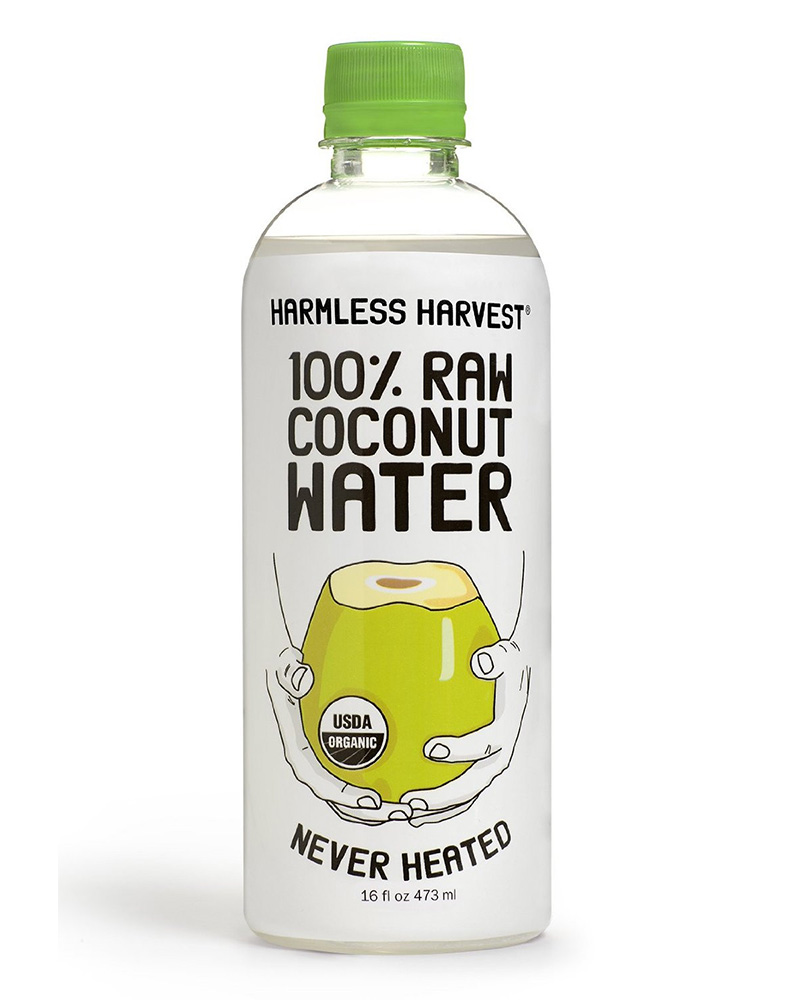 SNACK
This particular day, I found out I was teaching an extra class, and I knew I needed to eat more so I could knock out that third class. On the way to the NoHo studio, I stopped at Juice Generation for a smoothie. I had the Peanut Butter split with no banana and added kale. I really hate bananas, even though they are good for you. (I just won't be convinced.)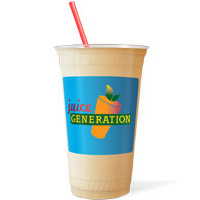 After class, I headed home and had some carrot sticks with my cat, Tutti. That extra serving of veggies never hurts. During the week I wait for my boyfriend to come home from night school, so we generally don't sit down until close to 10:00 PM! To ward off being hungry/hangry (hungry+angry), I try and have a small snack around 5:00 or 6:00 PM.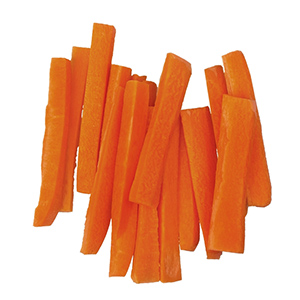 DINNER
I love cooking and the tradition of sitting down at the end of the day with the people you love and debriefing on the day. Pasta is my favorite food of all time, and tonight I decided to make a deconstructed lasagna. This recipe called for all of the ingredients you would expect in lasagna, done in a skillet (quick, easy, and hard to mess up). I ate my lasagna with a simple salad with some fresh sliced tomatoes. I live in a more meat and potato/rice and beans kind of household. Generally, I can tell when my body wants iron (which is honestly, a lot of the time), so we alternate between eating complete proteins (like rice and beans), chicken, and red meat with a vegetable (generally spinach or broccoli). Sometime dinners are simple and other times I like to try out my skills and see how I do.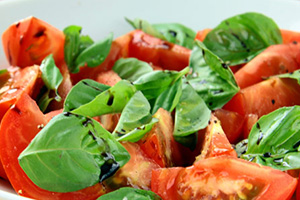 I love dessert. Sadly today I had none, but usually I have a bite (or many bites) of something sweet. As usual, I don't actually remember falling asleep, but luckily I set my alarm so as to be ready for another SOULful day of triples!
Catch Julia's classes at Soul Noho, Soul Union Square and Soul Williamsburg! Questions or comments? Email blog@soul-cycle.com!