What Aubrey Ate Today
January 16, 2015
Instructor AUBREY BAILEY — now rocking the podium at SoulCycle Coral Gables — shares everything she ate in 24 hours…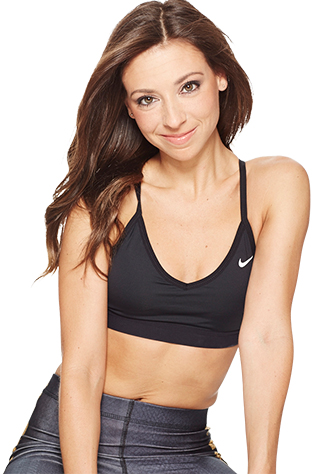 My daily routine of meals and snacks changes every day based on my class schedule. This lifestyle as an instructor has made me see how fun nutrition can be with mixing things up! Here is a glimpse at my favorite foods right now and what I ate in a recent day…
MORNING
As soon as I wake up, I make sure to have a 23.7-ounce bottle of smartwater, which I always keep stocked in my fridge! As an instructor, we lose so much water every day. I feel good to know I start my day off right with hydrating! If I am teaching an early morning class, I will only have a small cup of coffee before I leave, just enough to give me a little wake up call prior to class.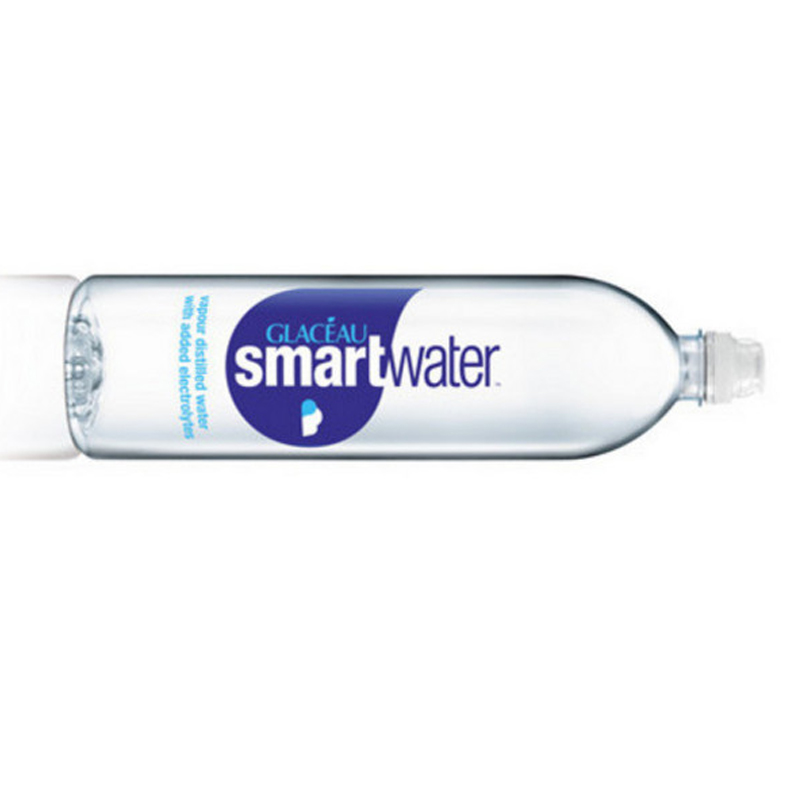 POST-CLASS
Give me about 30 minutes after class and I am ready to EAT! I usually go to a local bistro and pick up my "go-to" order of avocado toast and a side salad. YUM! It's a perfect mix of nutrition to give me energy! Avocados are nutrition powerhouses, and I always ask them to load up that toast thick with them! Carbohydrates from the whole wheat toast + essential nutrients from the dark leafy side salad = a dynamic duo! Oh, and did I forget to mention round 2 of coffee??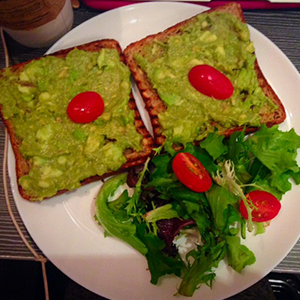 MIDDAY SNACKS
eBar cafe is my jam! And it's super-convenient (located in Village of Merrick Park next to SOUL!) My favorite smoothie there is the Strawberry Banana! As I am slurping down my smoothie, I usually pair it with either a Quest Bar or a packet of raw almonds.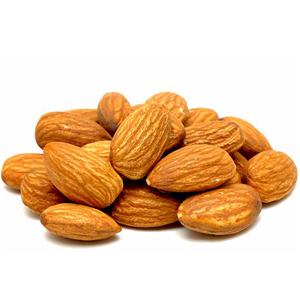 DINNER
I JUST started to cook! This is a big deal coming from someone who just moved to Miami and used to store clothing in her stove because of limited apartment space in NYC. Cooking has become fun for me and the options are endless if you're willing to experiment! When I get my chef hat on, I usually bring my computer into the kitchen so I can multi-task. Making playlists and taste testing… it's a thing! Salmon, Brussel sprouts, and brown rice (with a side of hot sauce) is my specialty. I think I could eat salmon every day and never get sick of it! With the high quality protein, vitamins and omega-3 fatty acid benefits, there could be worse things to eat everyday!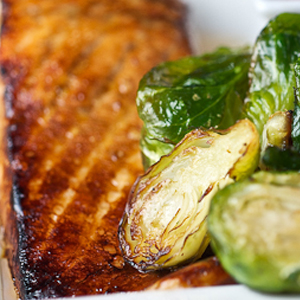 DESSERT
I don't feel bad indulging from time to time BUT on a regular basis, I just need a little something to satisfy my sweet tooth. A banana and almond butter usually does the trick! However, I can't be trusted with a jar of almond butter… I'm pretty sure I could finish the whole thing in one sitting.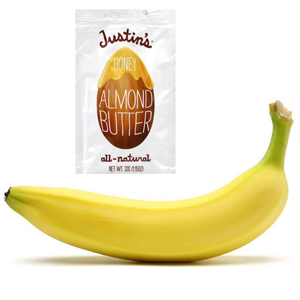 BEFORE BED
I always make sure to drink another big bottle of smart water before hitting the hay. Sometimes I'll throw in an Airborne for an extra kick of vitamins.
Remember, food is fuel! We must fuel the body properly to keep it functioning to the best of its abilities!
Catch classes with Aubrey at SoulCycle Coral Gables! Questions or comments? Email blog@soul-cycle.com!