What Alexa's Eating Now
April 1, 2017
ueling up for your next ride? Instructor ALEXA OSSIPOFF shares the staples on her grocery list and her eat-healthy strategies…
My food mantra: Eat good, feel good.
It's hard to eat healthy when I don't have healthy food at home. So before I go to the store, I know what I'm buying and usually what meals I want to cook for the week.
Here's my grocery list that I keep in the 'Notes' app on my phone. Whenever I run out of or need something, I'll put an asterisk symbol next to it. I have no allergies and I don't have a strict diet (vegan, Paleo or vegetarian) but I don't eat certain foods because they don't make me feel good or fueled. I'm not a fan of meat, but if I'm in the mood, I'd choose either fresh organic salmon, chicken or turkey.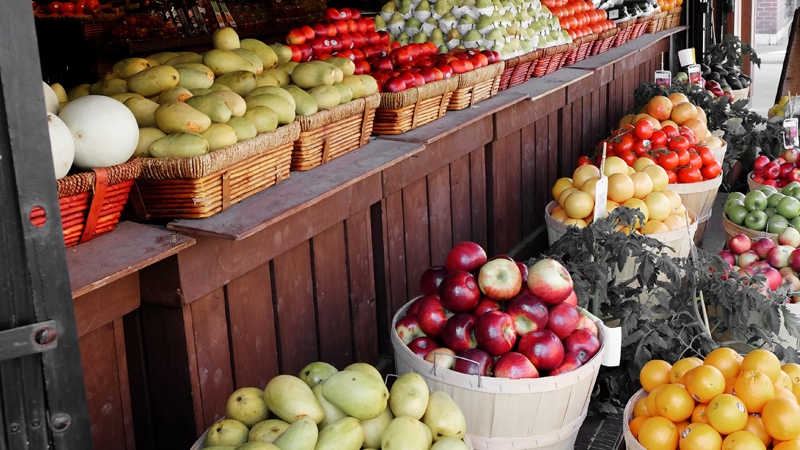 Also, side note, I discovered an app called
RecipeGallery
and I'm obsessed! It's basically your own personalized and custom cookbook on your iPad and/or phone. Game changer!
Here's what I get at Trader Joe's:
• Bananas
• Apples
• Pears
• Cuties/oranges
• Grapes
• Spinach
• Kale
• Arugula
• Cherry or Roma tomato
• Sweet potato
• Carrots
• Veggies (zucchini, cucumber, beets, bell peppers, broccoli, onion)
• Avocado (I eat at least one a day)
• Black beans
• Kalamata olives
• Lemons
• Eggs
• Almond milk
• Nonfat greek yogurt
• Cheese (feta and Mexican style shredded, sometimes mozzarella)
• Whole wheat or seed bread
• Quinoa
• Cereal (I like Frosted Wheaties)
• Almonds
• Walnuts
• Chia seeds
• Something sweet (ice cream, chocolate, cookie dough, cookies)
• Pesto
• Almond butter
• Sriracha
• Lemon pepper
• Red pepper flakes
• Tumeric
• Ginger
• Coffee