The Only Roasted Chicken Recipe You'll Ever Need
November 29, 2016
eed a little comfort food, but all turkey-d out? New York instructor Roxie Jones shared her Roasted Rosemary Chicken and Root Vegetables recipe that will satisfy your hunger — without blowing your healthy diet.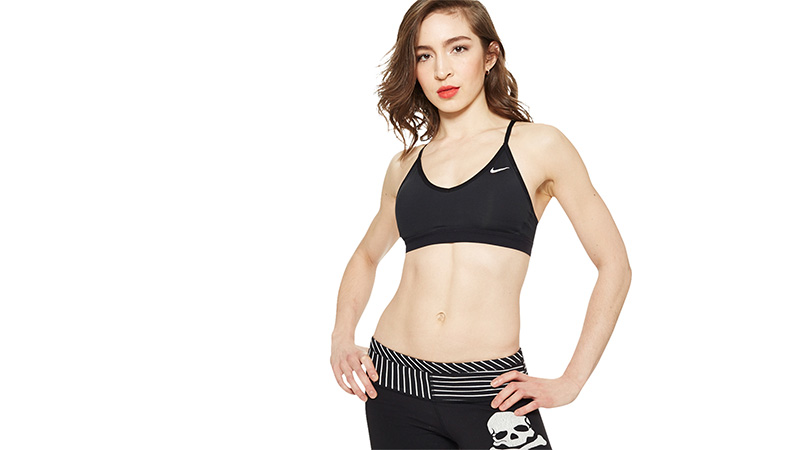 Roxie's Roasted Rosemary Chicken and Root Vegetables
Cook time: About two hours
Serves: Two
INGREDIENTS:
For the brine:
2/3 cup coconut sugar
1/2 cup salt
2 sprigs fresh rosemary
1 gallon of warm water
For the chicken:
1 organic whole chicken
3 sweet potatoes, diced
3 parsnips, diced
4 large carrots, diced (set aside 1/2 for stuffing chicken)
6 shallots or cipollini onions, quartered or halved (set aside 1-2 for stuffing chicken)
1 cup chicken or vegetable stock
4 Tablespoons salted butter, softened
3-4 sprigs fresh rosemary
Salt and pepper to taste
EQUIPMENT:
1 large metal pot to brine chicken
1 metal roasting pan (about 5 inches tall)
1 all-purpose baster
12 inch piece of string
DIRECTIONS:
1. Preheat oven to 425 degrees Fahrenheit and clean the bird by removing it's gizzards and rinsing it under warm water. Try to rinse inside and under the skin while keeping it intact.
2. While letting the chicken rest to the side, dissolve the salt and coconut sugar in the gallon of warm water. Crush the rosemary sprigs and add to the pot to release the aromatics. Once the the salt and sugar are dissolved, add chicken to the pot and let it sit for 45-60 minutes to allow the chicken to absorb the water, sugar and salt.
Quick tip: I'm a huge fan of chicken except when it gets super dry. The trick to this is all in the brine, which helps keep the salt and the juiciness of the bird while it's roasting.
3. While the chicken is brining in the liquid, prepare the parsnips, sweet potatoes, carrots and onions by rinsing and dicing. Set aside 1/2 carrot and 1-2 shallots to stuff the chicken with before putting in oven.
4. Once vegetables are prepared, place in bottom of roasting pan with 1 cup chicken stock and lightly season with salt and pepper.
5. Remove chicken from brining pot and discard liquid. Place chicken on a plate and pat dry without rinsing off until most liquid is absorbed. Proceed to rub with softened butter under and over the skin and generously season with salt and pepper.
6. Once chicken is seasoned, stuff rosemary under skin and inside of cavity, add shallots, garlic and carrots to cavity. Tie legs of chicken together to prevent vegetable stuffing from falling out of cavity and transfer chicken to roasting pan, breast-up, and roast for 30 minutes.
7. After 30 minutes, remove pan from oven and turn chicken breast-down. Baste with juices from the pan and roast for another 30 minutes until skin is browned.
8. Remove the pan from the over, turn the bird breast-side-up again and baste with liquids and roast for another 20 minutes. Using a cooking thermometer, check internal temperature for 155-160 degrees Fahrenheit and make sure that the juices are running clear.
9. Transfer the bird from the roasting pan to a cutting board to carve and serve with the roasted vegetables. Enjoy!
Questions or comments? Email SOULlife@soul-cycle.com! Want to ride? Grab a series HERE and book a bike!
Photography by
Roxie Jones