The Lifesaving Foods To Add To Your Diet Now
May 11, 2016
verdo it on the donuts this morning? Add one too many spoonfuls of sugar to your morning java? Then you might want to consider digging into some salmon for dinner. New research reveals that eating foods rich in omega-3s can help undo the harmful effects of sugar. Learn why and see how 12 instructors add protective DHA to their diets…

Pass the salmon, flaxseeds and walnuts: Scientists at the University of California at Los Angeles have discovered that the omega-3 fatty acid docosahexaenoic acid (DHA) can undo the harmful effects caused by fructose in sweets.
"DHA changes not just one or two genes; it seems to push the entire gene pattern back to normal, which is remarkable," Xia Yang, a senior author of the study and a UCLA assistant professor of integrative biology and physiology, said in a news release. "And we can see why it has such a powerful effect."
In the study, researchers trained rats to escape from a maze, then randomly assigned the animals into three groups. For the next six weeks, one group of rats drank water with an amount of fructose that'd be like a person guzzling a liter of soda every day. The second group was given fructose water and a diet packed with DHA. The third received water without fructose and no DHA.

After the six weeks, the rats were put through the maze again. The animals that had been given only the fructose navigated the maze about half as fast than the rats that drank only water, demonstrating that the fructose diet had clouded their memory. The rats that had been given fructose and DHA, however, showed very similar results to those that only drank water, a finding that strongly suggests that the DHA eliminated fructose's harmful effects.
DHA is naturally found in human brain cells, but unfortunately there's not enough to help fend off diseases that have been linked to high sugar intake such as diabetes and heart disease. That's where your food choices come in: "The brain and the body are deficient in the machinery to make DHA. It has to come through our diet," said Fernando Gomez-Pinilla, a UCLA professor of neurosurgery and of integrative biology and physiology, and co-senior author of the paper.
Check out how 12 instructors pack DHA into their diets…
STEVIE SANTANGELO
I love a kale and grilled Salmon Bowl: Dark green chopped veggies give me vitamins and minerals, the grilled salmon is perfect for my omega-3s and protein. I add pumpkin seeds and some avocado for some natural taste and flavor and light vinaigrette. I can make this salad at Whole Foods and I can get it at almost any restaurant or salad bar around. Great nutrition, hits my body fast, and keeps me going.
MEGAN SPARKS
KIND Plus bars are my favorite, especially the Peanut Butter Dark Chocolate Flavor. They're packed with fiber and omega-3s and taste great!
AUBREY BAILEY
For dinner, salmon, Brussels sprouts and brown rice (with a side of hot sauce) is my specialty. I think I could eat salmon every day and never get sick of it! With the high quality protein vitamins and omega-3 fatty acid benefits, there could be worse things to eat all the time!
ALLISON SANTINI
I love to eat flaxseeds, which have omega-3 essential fatty acids — the "good fat" that help keep your heart healthy. They also contain lots of fiber. Flaxseeds are in my regular diet more often than not. My favorite KIND bar is the Almond Cashew + Flax flavor, or I will make sure I have some in a smoothie.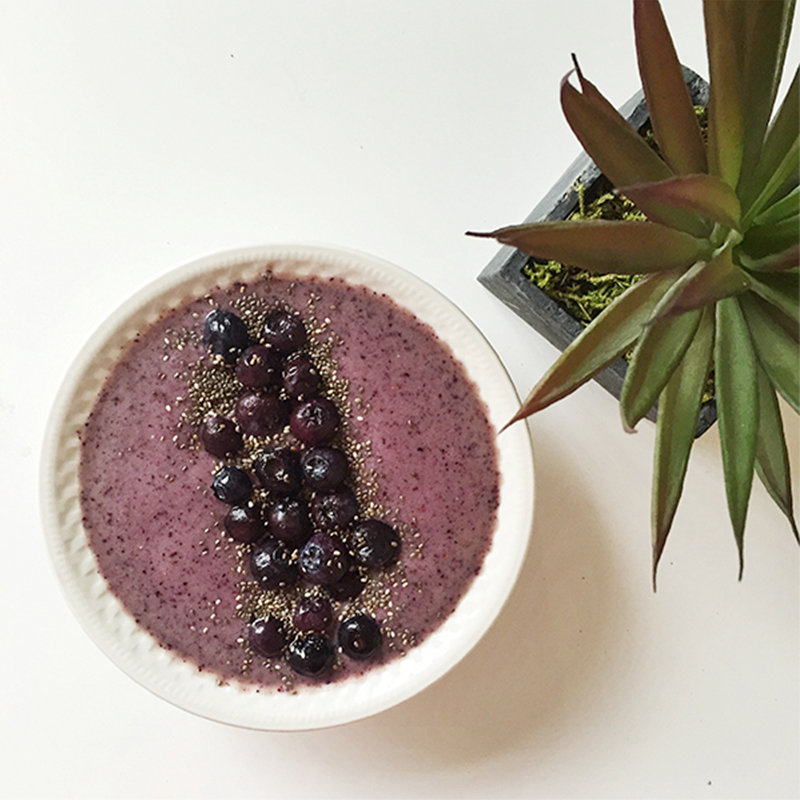 AYA MURAMATSU
I add chia seeds in all of my smoothies because they are rich in omega-3 fatty acids.
JENNY GAITHER
One of my favorite post-class snack is the Omega smoothie! It' a delicious smoothie with espresso shots in it! It's simple, light, packed with protein, and full of omega-3s that promote brain and heart health. Ingredients: chia seeds, almond butter, almond milk, banana, dates, vanilla, cocoa, spices, and espresso (optional).
TINA JACKSON
I love walnuts, especially after class. They are the richest in the omega-3 fatty acids, which fights inflammation!
LINDSEY SIMCIK
I love breakfast for dinner and the Omega Bowl at "Kreation" is EGG-cellent.
MEGAN KELLY
My favorite high-protein snack is smoked salmon!
ALEJANDRA SERRET
My favorite take-out order is a piece of grilled salmon and a small order of the tomato eggplant salad from Tabouli Grill in Southport, Connecticut.
ALEXA OSSIPOFF
I love to have Bearflag's Salmon Poke with seaweed salad or steamed veggies and brown rice
KARA CHRISTOFFERSON
I make sure to have avocados, eggs, nuts and salmon, all of which contain omega-3s which help make you look and feel great.
Questions or comments? Email blog@soul-cycle.com! Want to ride? Click HERE to grab a series then book a bike!
MORE FROM SOUL
17 Instructors Share Their Healthy Post-Workout Meals

59 Late-Night Snacks Instructors Swear By

11Instructors Share Their Healthy Meals

For The Very First Time I Fell In Love With Myself: Molly Tavoletti's SOUL Story

What To Eat After a Late Workout