The Health Drink Ryan S. Is Obsessed With…
August 14, 2015
Move over, green tea. NYC instructor RYAN STEINMAN shares the antioxidant-packed, immunity-boosting drink he swears by now...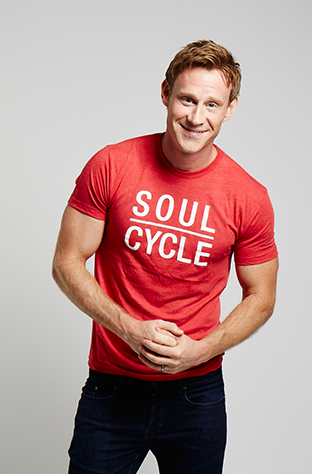 What's this drink you can't stop talking about?
Tereré, which is pronounced teh-deh-DEY. It's an infusion of yerba mate and other herbs prepared with ice water. You might have heard of mate— a tea made with hot water and yerba mate leaves commonly found in southern South America. This is similar but it's prepared with ice water plus additional herbs using a larger cup and a filtered straw.
Where did you hear about it?
Tereré is originally from Paraguay, a small beautiful landlocked country in South America with subtropical temperatures and long summers. That's where my family-in-law is from so I was first introduced to it through them. There, it's not uncommon to see people walking around with a thermos of ice water for their tereré or meeting with friends and family to share tereré in the same way we would meet for coffee. It's actually known as the "drink of friendship."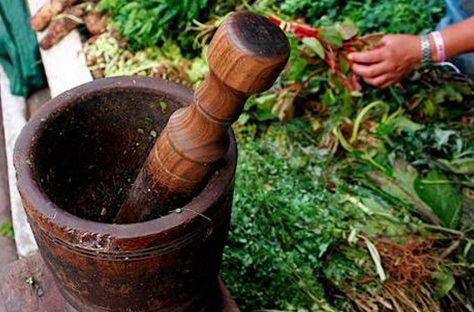 How do you make it?
It's pretty simple. I use traditional Paraguayan "equipo de tereré" (tereré gear) which consists of a "thermo" (thermos) for ice water, a "guampa" (a cup shaped like a cow's horn) for the yerba mate leaves, and a "bombilla" (a filtered straw) for drinking. But all you really need is a pitcher of ice water, a cup to hold the yerba mate leaves, and a filtered straw. I also love to crush ginger, lemongrass, and mint with a pestle and mortar and add it to the ice water.
And it has health benefits?
Yes, tereré is extremely good for you. For starters,
it has a higher antioxidant capacity than that of green tea and has significant immune boosting properties
. It has been used to improve allergy symptoms, prevent certain types of cancer, reduce the risk of diabetes, increase mental energy and focus, enhance physical endurance, improve mood and even promote deeper sleep. In Paraguay, you can find natural "medicine men" near busy streets and parks that will add medicinal herbs to the ice water in order to treat basic ailments like headache, stomach ache and diarrhea.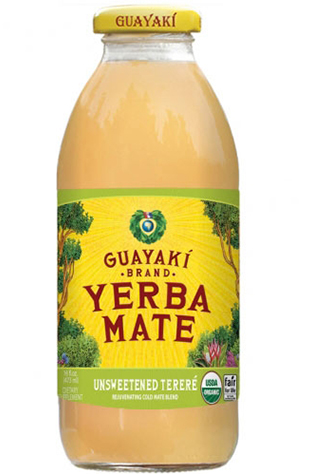 Sadly, we're not heading to Paraguay anytime soon. Where can we find it?
Yerba mate is available at specialty grocery and health food stores like Whole Foods Market or you can order it online at GoYerbaMate.com—where you can also find accessories like filtered straws. Guayaki, a California-based company, actually sells tereré in ready-to-drink bottles but if you ask me that takes part of the fun out of drinking it!
Catch classes with Ryan S. at SoulCycle FIDI or SoulCycle Bryant Park? Questions or comments? Email blog@soul-cycle.com!