The Fall Potluck Recipes We Can't Get Enough Of
October 10, 2016
f you invited 11 of your favorite SoulCycle instructors over for dinner, what would they bring? Read on for fall potluck picks that are sure to please a crowd…
My favorite fall potluck dish is sweet potatoes, hands down! They're so easy to make and delicious. I dice sweet potatoes, onions and fresh minced rosemary. Then I add them all together in a baking dish and toss them with olive oil, sea salt and pepper. Roast at 400 degrees until the edges of the sweet potatoes crisp up. They can be served with anything! Leftovers are great cold and added to a fall salad.
I'd make roasted sweet and spicy Brussels sprouts. Rinse the sprouts and cut them in four, then add extra virgin olive oil, sea salt, black pepper, crushed red pepper, honey and Sriracha to taste. Bake for 30 minutes at 350 degrees and serve!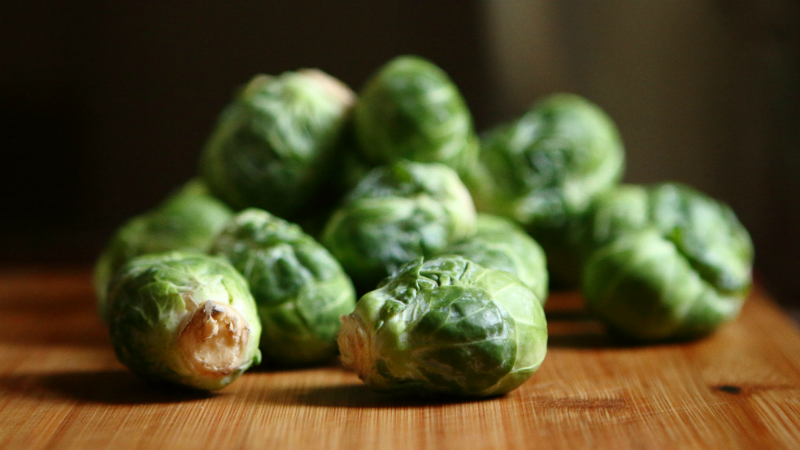 PECAN PIE. I'm all about eating what I want, when I want it. I love a good pecan pie. Nothing says fall like a warm slice of heaven with some vanilla ice cream on top, eaten while watching Practical Magic on Netflix. Bloop.
Turkey chili from my slow cooker!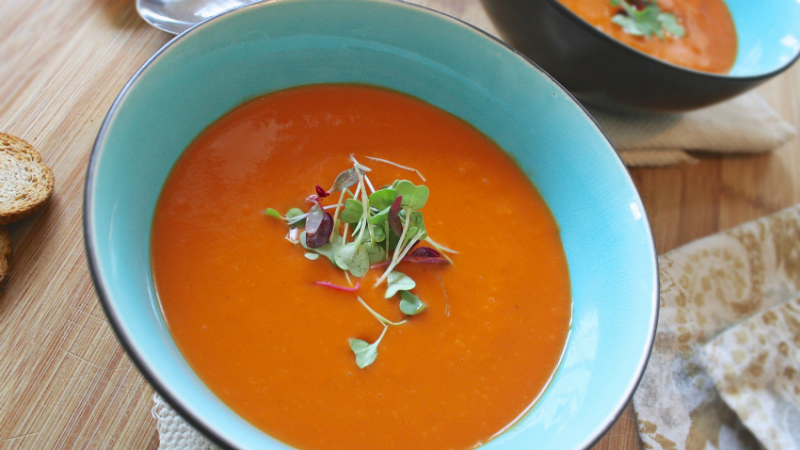 My favorite fall potluck dish is a little sneaky: I take two bags of Trader Joe's frozen sweet potato gnocchi and two bags of their frozen Brussels sprouts, microwave them, put them in a large bowl, mix them together and cover! The bitterness of the sprouts is offset by the tangy sweetness of the sweet potatoes and brown butter. The gnocchi are a little high in saturated fat, but also have a lot of fiber and Vitamin A. The Brussels sprouts are cholesterol-free, free of added sugar and low in sodium. Plus, they pack a punch with Vitamins A and C!
My grandma Ruth had a kielbasa soup she'd make on football Sundays. It's full of potatoes, barley, split peas, carrots, onion, celery and, of course, kielbasa! One year I asked her for the recipe and she wrote it down for me. I cherish it because now that she's passed, I can still see her handwriting and run my fingers over it. I make it every year on Halloween and serve it with crusty warm bread and wine!
I love hummus dips of any kind, but when people bring pizza to a potluck, it makes my day.
Butternut squash soup!
My favorite fall potluck food is a good spicy vegetable chili.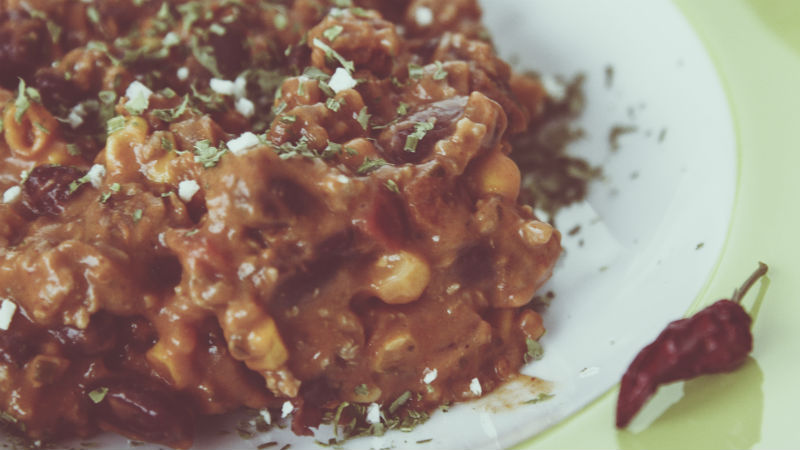 Roasted Brussels sprouts! I like to cut them in half or shave them, then season them with salt and pepper and garlic powder to taste before tossing them in olive oil and roasting them. I mix in fresh cranberries and if I'm feeling fancy, pancetta!