The Best Brussels Sprouts Recipes… Ever!
November 17, 2016
lanning your Thanksgiving dinner? Need a healthy but delicious veggie dish? Obsessed with Brussels sprouts like the rest of the SOUL Fam? We've got you covered with totally delicious Brussels sprouts recipes you'll want to make every night this fall! Instructors AUBREY BAILEY and SARAH HEALY share their go-to Brussels sprouts recipes… they're next-level yum and deliver plenty of vitamins.
"This Brussels sprouts, Quinoa and Cranberry Salad is my new favorite pre-Thanksgiving dinner appetizer or side dish!"
— AUBREY BAILEY, INSTRUCTOR IN MIAMI
Ingredients
1 pound of Brussels sprouts, chopped (you can sometimes find them pre-chopped or shredded at the grocery store)
1 cup dried cranberries
2 cups cooked quinoa
1/2 cup of chopped cashews, for extra crunch
Directions
1. Toss all the ingredients together and voila!
2. If you'd like a dressing, top with an orange vinaigrette to your liking.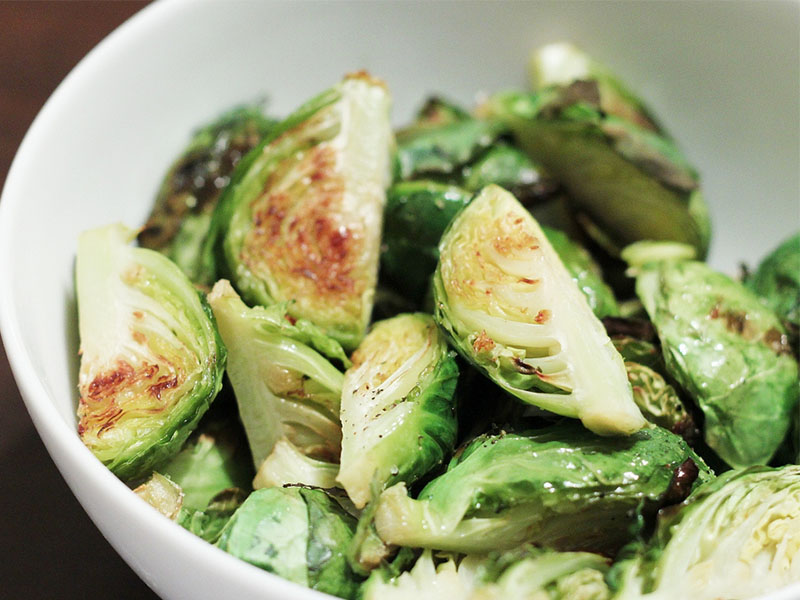 — SARAH HEALY, INSTRUCTOR IN THE BAY AREA
Ingredients
1 1/2 pounds Brussels sprouts, trimmed and cut in half through the core
4 ounces pancetta, 1/4-inch-diced
1/4 cup extra-virgin olive oil
Kosher salt and freshly ground black pepper
1 tablespoon syrupy balsamic vinegar
Directions
1. Preheat the oven to 400 degrees.
2. Place the Brussels sprouts on a sheet pan, including some of the loose leaves, which get crispy when they're roasted.
3. Add the pancetta, olive oil, 1 1/2 teaspoons salt and 1/2 teaspoon pepper.
4. Toss with your hands then spread them out in a single layer on a baking sheet.
5. Roast the Brussels sprouts for 20 to 30 minutes, until they're tender and nicely browned and the pancetta is cooked. Toss Brussels sprouts once during the roasting.
6. When finished, remove from oven, drizzle immediately with the balsamic vinegar and toss one more time.
7. Season to taste and serve hot.