String's Favorite Fruits and Veggies For Spring
May 5, 2016
hen NYC instructor STRING isn't rocking the podium, he's been heating up the kitchen in culinary school! He shared his four favorite fruits and veggies for spring, with some quick recipes to power your tap-backs…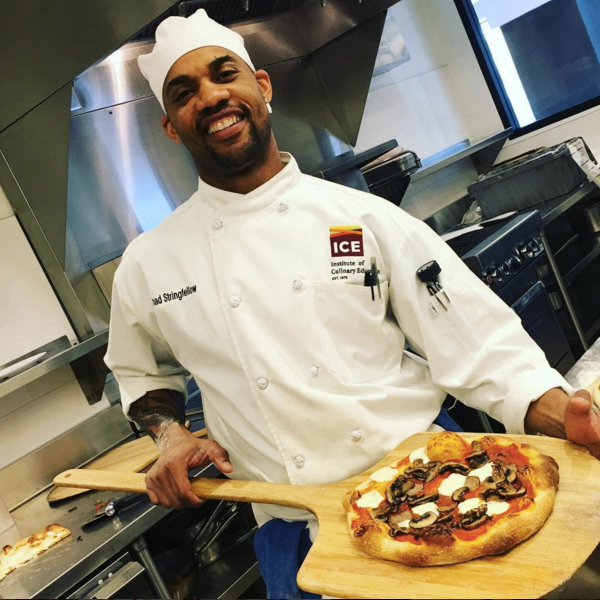 Spring is the perfect season to refresh recipes with fresh fruits and vegetables. From my favorite spring fruits, berries, to fresh roots and veggies, here are four quick recipes that are perfect for anything from breakfast to dinner and can energize you any time of day!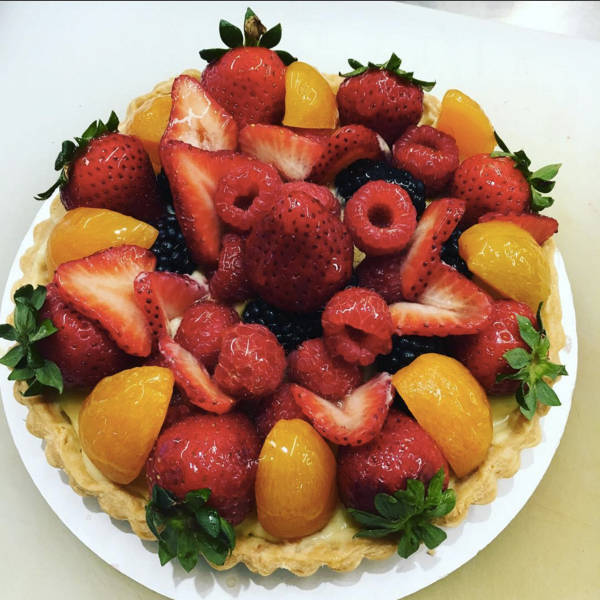 BERRIES
My favorite berries to work with are strawberries! I love adding them to yogurt with pistachios and hemp or chia seeds. Use the yogurt of your choice (non-fat, Greek, etc.) and add blueberries instead if you feel like switching it up.
WHY BERRIES ARE SUPER FOR SPRING
RHUBARB
Rhubarb is in season now, but a lot of people have never heard of it — I hadn't until more recently. Rhubarb is a root-like vegetable, but you can do a lot with it (think pies, jams, etc.) Here is a great recipe for breakfast: Steel-cut oatmeal with rhubarb, apples, cinnamon and chopped hazelnuts.
WHY RHUBARB IS SUPER FOR SPRING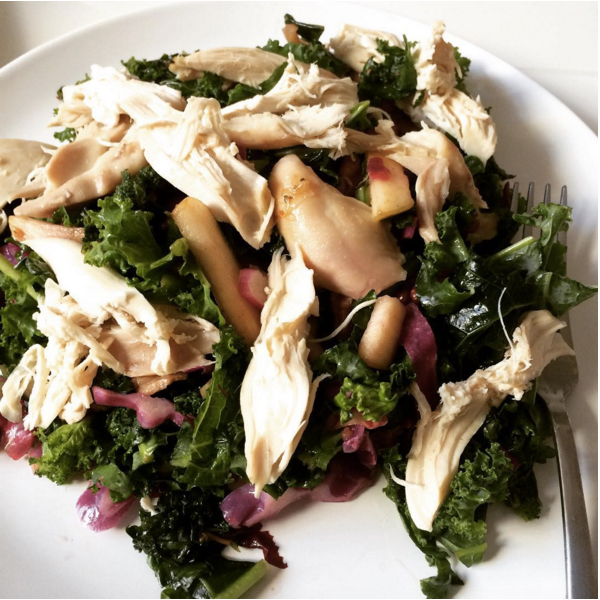 KALE
Can I get a "kale yeah!"? Kale is really a game changer; you can do so much with it! I love making a kale salad with toasted almonds, lentils, crumbled goat cheese and a Caesar vinaigrette. I usually add in strawberries too (don't play!).
WHY KALE IS SUPER FOR SPRING
Kale, along with other cruciferous vegetables such as broccoli, Brussels sprouts, radishes and more, are loaded with antioxidants and nutrients.
A study from
the
Journal of Functional Foods
also found that these veggies can stave off cancer, cardiovascular problems and chronic diseases and ailments.
SWEET PEAS
My favorite vegetable is sweet peas, and I use them a lot when I need to make a quick and east dinner. Try sautéing peas with edamame and shallots or garlic. If you're looking for a little more flavor, add some prosciutto!
WHY PEAS ARE SUPER FOR SPRING
Peas pack a potent nutritional punch — they're filled with vitamin K, manganese, vitamin B1, copper, vitamin C, phosphorus and folate. Plus, research published in the
British Journal of Nutrition
indicates that the high fiber content in peas can
improve gastrointestinal function
.
Catch classes with STRING at SoulCycle NoHo, Chelsea, TriBeCa and West Village and follow him on Instagram @strungover_nyc for more of his culinary adventures! Questions or comments? Email blog@soul-cycle.com! Want to ride? Grab a series HERE and book a bike!
MORE FROM SOUL