SOUL Q&A: Quality Eats Executive Chef RYAN BARTLOW
August 10, 2016
efore our BBQ with Quality Eats at The Barn, the NYC eatery's chef RYAN BARTLOW shares what's in his fridge, the recipes he can't live without and more….
You've worked at some of the hottest restaurants in the world, including Pedro Subijana's 3-Michelin-starred Akelarre in San Sebastian, Spain and Grant Achatz's Alinea in Chicago. How does a city influence food?
I think a city has a tremendous impact on cuisine. It all depends on the demographic. New York is an international city, so your influences on cuisine can stem from the ethnic diversity that surrounds your neighborhood to the different backgrounds of the people you work with to the millions of people from around the world who visit every day. A coastal town like San Sebastián that really hasn't seen change in hundreds of years, that hasn't been infiltrated by any other cultures and is rooted in tradition, is going to maintain the cuisine that's given the city its identity.
Do you have a favorite ingredient?
Extra virgin olive oil.
Good 'ole EVOO. How about your favorite recipe right now?
A salad of watermelon and roasted Japanese eggplant topped with shiso leaf and matcha powder.
Yum. Where do you find inspiration for new recipes?
I find inspiration for new menu items a few ways. One is by going out to eat and seeing what my peers are doing. Another is taking note of the seasons and the different produce that's highlighted at the markets. On that note, weather plays a big role in menu changes, especially in cold settings. The food on the menu here in February won't be the same as in LA.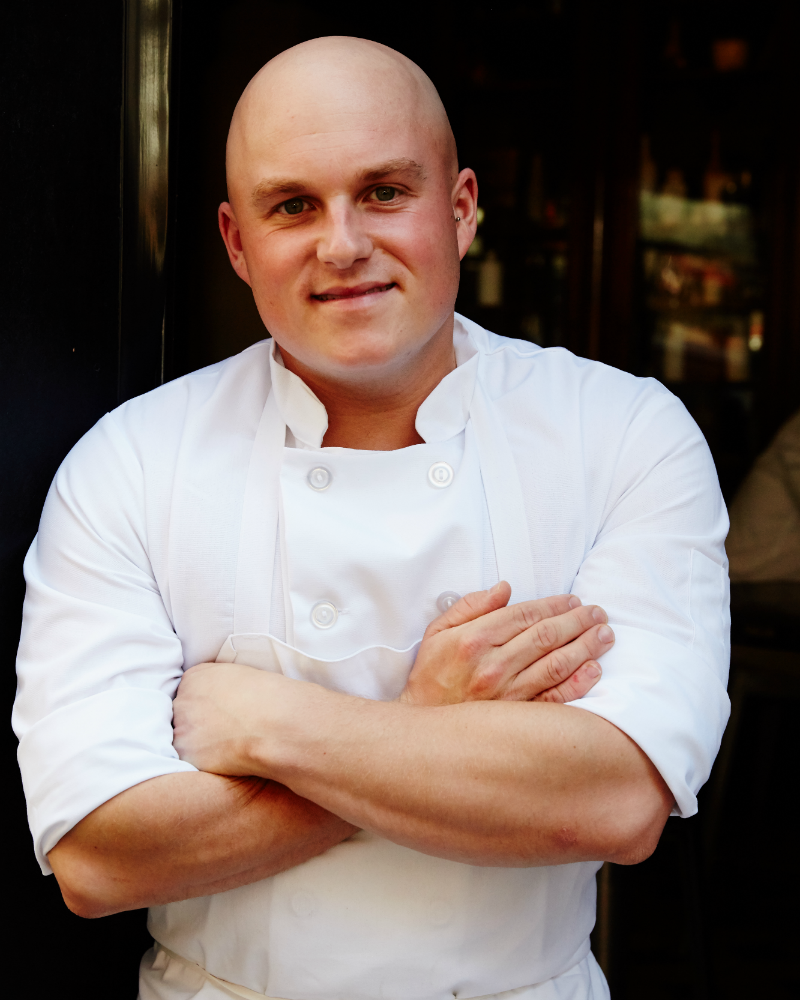 Makes sense. What's in your fridge right now?

The only thing in my fridge right now is peanut butter.
Well, if you're only going to have one thing, that's a pretty good choice! Who's your dream dinner companion?
Harvey Keitel or Christopher Walken.
If you could only eat one meal for the rest of your life, what would it be?
If I could only eat one meal for the rest of my life, it would be milk-fed baby lamb with a crisp salad of lettuce and onions dressed with sherry vinegar, a perfect tortilla de patata and a semi-soft manchego cheese with honey. It would all be served in a cave in North Central Spain and I'd wash it all down with a young acidic Ribiera Del Duero.
If this interview is making you as hungry as we are right about now, check out Ryan's recipe for Sicilian Tuna Nicoise Salad, currently available at Quality Eats.
SICILIAN TUNA NICOISE SALAD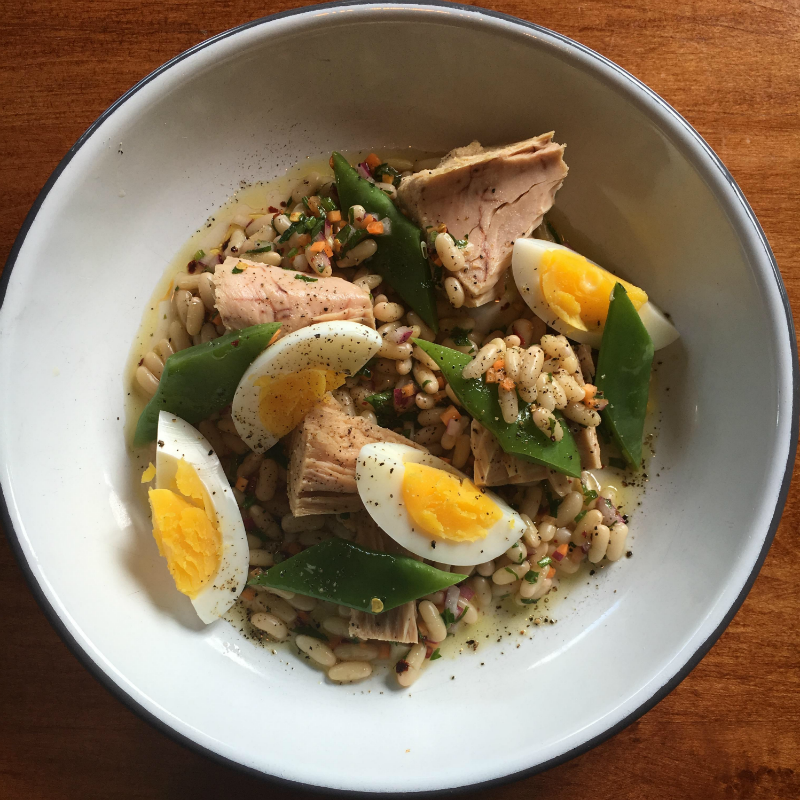 Serves 4
INGREDIENTS
2 cups of cooked white beans such as cannellini, Alfonso, or rice beans
1 cup carrot, cut into small dice
1/2 cup red onion, cut into small dice
1/2 cup celery, cut into small dice
1/2 cup blanched Romano beans, cut into 1-inch pieces
1/4 cup chopped parsley
1/4 cup chopped dill
3 Tbsp. extra virgin olive oil
juice of 1 lemon
4 hard boiled eggs, halved
9 ounces canned or jarred premium tuna in olive oil.
1 Tbsp chili flakes
salt and pepper to taste
HOW TO:
1. In a bowl, mix all diced vegetables with white beans, Romano beans and chopped herbs. Season with salt and pepper.
2. Add oil and lemon juice to bowl.
3. Arrange bean mixture on a plate, then top with three ounces of tuna torn into chunks.
4. Arrange two halves of eggs on top of veggies as well.
5. Finish with a drizzle of a bit more olive oil, and a touch of salt and pepper and a nice coat of chili flakes.
Try Chef Bartlow's cuisine at our BBQ at The Barn! On Saturday, August 13th, there will be complimentary food and drinks following Rachel W's 4:45PM ride.