Ryan L.'s Power Lunch
September 17, 2015
Love to tap it back at lunchtime? SOUL + SALAD has you covered! Just in time for today's ride at Old Town, instructor RYAN L. shares his tips for fueling up, cooling down and staying inspired through a midday class...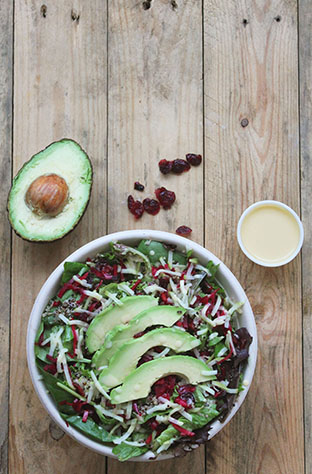 What is your typical weekday lunch?
Since I teach at lunch everyday Monday through Thursday, it depends on which studio I am at, but I often grab a salad from Freshii (Market Salad for the win!)
Where do you love to eat?
I'll eat pretty much anywhere, but I prefer to eat at restaurants where I know what the ingredients are and how they are prepared.
Best advice for eating before and after a lunchtime class?
You definitely don't want to come to class on an empty stomach. I will rotate between an apple and a banana before class. If my appetite is strong enough, I'll throw in a Chia bar for its energy benefits and small size. After the lunchtime class is where you want to nourish your body and pick something that is full of protein, greens and — believe it or not — carbs!
How do you hydrate?
You'll never catch me without a large Smartwater… primarily that size because it reduces the amount of times I have to refill it. It's important for me to take in a generous amount of water especially while it's still warm out and my mornings are full of iced coffee.
Any stretches you love?
I love a good supine twist! It stretches the back muscles and spine, which help keep my posture strong on the bike. It also releases stress, which is something we all could benefit from. Lastly, when you keep your knee straight, it stretches the hamstrings.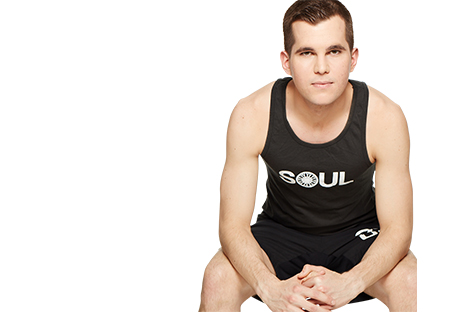 Favorite midday music to get you psyched for class?
Lately it's been CHVRCHES that has been giving me that energetic, yet centered, boost before I head in to class. Listen to "Clearest Blue" and tell me you don't feel like you could conquer the world. Their new album needs to drop STAT.
Best reason to ride in the midday?
It's a great way to gather everything that has happened in your day so far, understand its purpose and better align your focus for the rest of the day.
Anything you want to add?
I would love to thank my weekday lunchtime riders for always blowing me away with their strength in the middle of a workday. I want them to understand how impactful the example is that they are setting for themselves and those around them.
Want to ride? Grab a series HERE and book a bike!
Questions or comments? Email blog@soul-cycle.com!
Get more info on Freshii's menu
HERE.
Questions or comments? Email blog@soul-cycle.com!
MORE FROM SOUL