Meet the Chef Making Vegetarian Food Exciting Again: Nix's JOHN FRASER
August 25, 2016
ichelein-starred chef JOHN FRASER of new NYC vegetarian eatery Nix shares the foods he can't live without, what it means to be 99 percent vegetarian and how he's getting the culinary world excited about eating their vegetables…

You started Nix with Condé Nast Editorial Director James Truman and Chipotle Founder/CEO Steve Ells. How did that dream team came together?
Food has become so much a part of culture that it made sense to have partners who understand and can contribute to the broader vision of what a restaurant can be. Plus, they're both brilliant and a lot of fun!
What is the philosophy behind Nix?
Three phrases kinda sum it up: surprise and delight, embrace the feminine and make plants taste good.
Why eat a vegetarian diet?
I'm 99 percent vegetarian. I have two other restaurants, so I eat meat when I taste the full menu at those. I started to change my diet about five years ago and landed here, which is what works for me. I don't really like it when I get preached at, so I won't preach about my conversion but... all the evidence suggests that its better for your body and the future health of the earth if you replace some meals with veggies. Living longer with less ailments on a healthier planet when nothing has to die in the process? Seems like a no-brainer.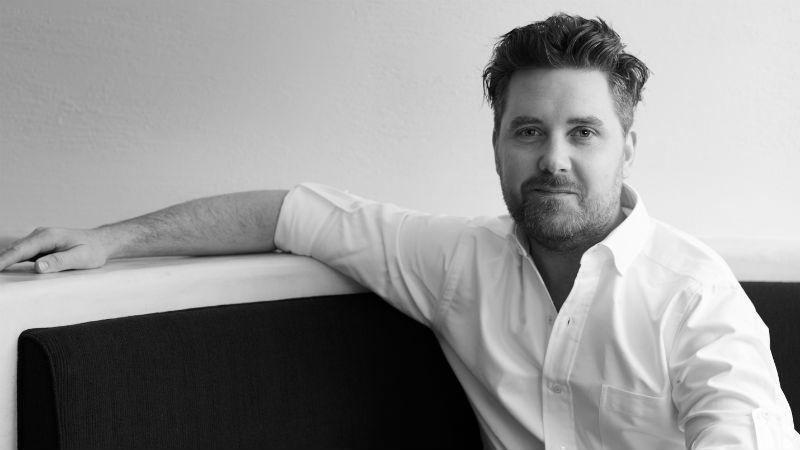 You're the man who made Meatless Mondays happen at Dovetail, and you're credited with getting meat-loving New Yorkers excited about their vegetables. What would you say to someone hesitant to try a vegetarian diet?
I'd say don't make rules for yourself that you know you won't keep. Make a small change and see how it feels.
What are some of your favorite menu items at Nix?
The tandoor bread and dips are an everyday for me. I can't get enough. The cocktails are also really thoughtful and based in the seasons. Peach & Love, anyone?
What are the top three foods you can't live without?
Hummus, coffee (is that is a food?) and cool ranch Doritos (def a food).
What are some misconceptions around plant-based eating that you'd like to dispel?
That you can't get full or satisfied if there isn't animal involved. It's just not true. I'll take down a piece of our fry bread and a shitake cacio e pepe at Nix and need a
Charlee Atkins
SOUL session to get normal again.
Ready to make some vegetarian meals at home? Try Fraser's Champagne Mango Salad with Fennel, Lime and Espelette recipe below. Wanna ride? Book a bike HERE.
Champagne Mango Salad with Fennel, Lime and Espelette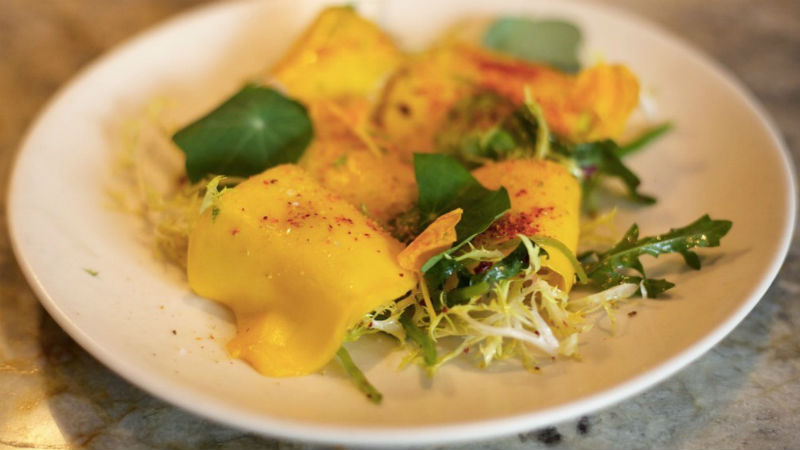 Serves 4
INGREDIENTS:
2 Champagne (Ataulfo) Mangoes
1 Large Fennel Bulb
1 Bunch Frisée Lettuce
1 Small Handful Baby Arugula
A Few Nice Watercress Leaves or other spicy, bitter green
2 Tablespoons Pitted Kalamata Olives
1 Lime
1.5 Tablespoons Good Olive Oil
A Pinch Espelette Pepper or other mild, aromatic ground dried chili
A Pinch Fennel Pollen or ground fennel seed
Salt
INSTRUCTIONS:
Coarsely chop Kalamata olives. Mix with the juice of one lime, olive oil and salt to make a rustic, chunky and bright dressing.
Trim bitter outer dark green leaves of frisée. Pick apart interior pale yellow leaves into small bunches. Pick off excessive stem ends of baby arugula. Shave fennel very thinly on a mandolin. Combine.
Peel mangoes. Slice into thin ribbons from whole fruit, avoiding the pit. Set aside.
Dress the frisée mixture with the olive dressing. Loosely wrap frisée bunches with mango slices and arrange on plate in little bundles. There will be 4 or 5 per person.
Drizzle bundles with a few drops of olive oil. Sprinkle with espelette and fennel pollen. Zest a bit of lime over each plate to finish.
Nix is a new restaurant from Michelin-starred chef John Fraser, drawing on his personal passion for cooking with vegetables. With the belief that eating vegetarian or vegan should feel more celebration than sacrifice, Nix features dishes that are seasonal, shareable and highly flavourful. Innovative cocktails, housemade sodas and an affordable, adventurous wine list complete the menu, all served in a lively Greenwich Village atmosphere. Visit them at 72 University Place, New York NY 10003. To make a reservation, call (212)498-9393 or make one online via OpenTable. Follow Nix on Instagram at @nixny.

Photography by
Stephen Johnson