Kelly Sheerins' Week On A Plate
July 13, 2016
ondering what instructors eat to keep them fit and fueled all day long? Instructor KELLY SHEERINS shared exactly what powers her, from the studio to the street…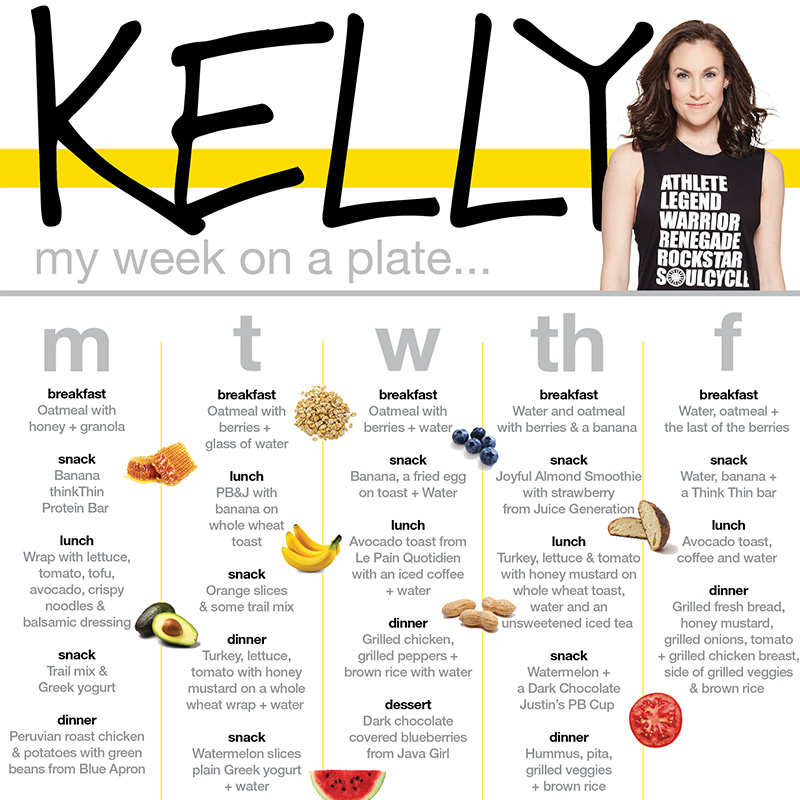 I try and drink a lot of water every day because of how much I sweat in classes. Sometimes I will drink small doses of Gatorade if I am feeling particularly dehydrated or need a little boost.
Overall, eating is about balance for me. It has never worked for me to cut out any major food group (except dairy, since I am lactose intolerant and the only dairy that I can digest is Greek yogurt). I usually have a protein and carb in each meal, too — that is what works best to keep me feeling energized!
Questions or comments? Email SOULlife@soul-cycle.com! Want to ride? Grab a series HERE and book a bike!