Jill's Healthy Holiday Recipe
December 23, 2015
Forget fruitcake. There's a healthier way to get in your produce quota this winter. Instructor JILL VALENTE shares the recipe for her favorite holiday salad, packed with vitamins, antioxidants and protein…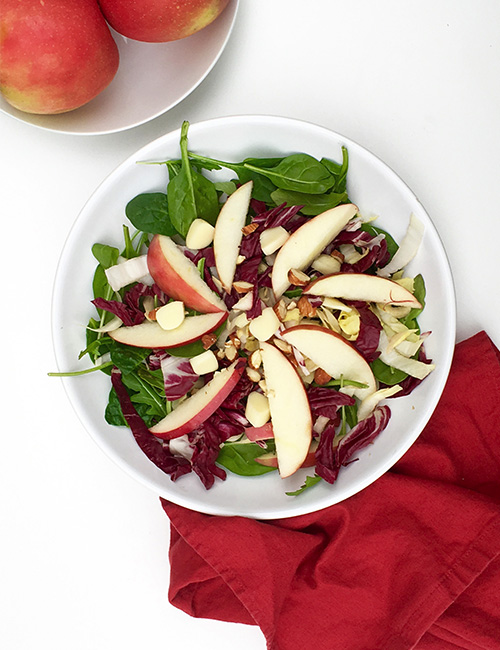 With so many unhealthy choices facing us this holiday season, it is nice to have a healthy option. This salad is hearty enough to accompany any protein but is light enough to act has a palate cleanser and is packed with antioxidants and vitamins. Enjoy!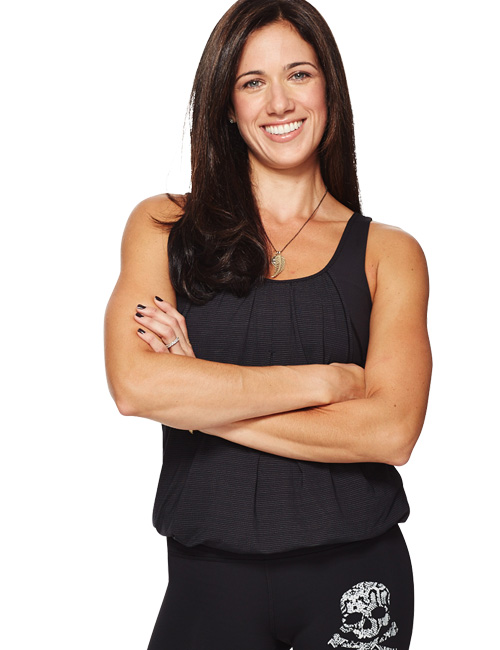 JILL'S HOLIDAY SALAD
Ingredients
1 Honeycrisp apple, cut into matchsticks
1 head of radicchio, chopped
2 endive, chopped
1/2 cup raw almonds, chopped
2 ounces smoked gouda, chopped into 1/2 inch pieces
2 Tablespoons olive oil
1 Tablespoon honey
2 Tablespoons white balsamic vinegar
1/2 teaspoon salt
1/4 teaspoon pepper
Directions
Combine apple, radicchio, endive, almonds and smoked gouda in a large bowl. In a small bowl whisk together olive oil, honey, white balsamic vinegar, salt and pepper and drizzle over salad. Toss to coat. Eat!
MORE FROM SOUL