Jill's Healthy Breakfast Recipe
April 1, 2015
Need some breakfast inspiration? Instructor JILL VALENTE — who leads the pack in Greenwich and Rye Brook — shares an easy recipe that's as simple as it is satisfying…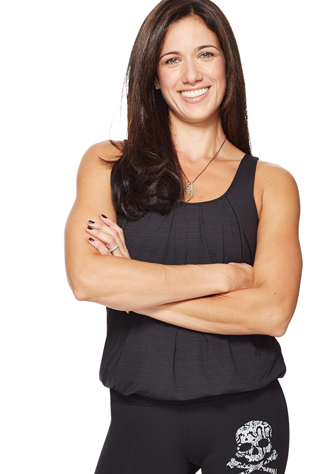 Eating healthy is a priority in my house but with three young children, a husband that travels and a new job, that goal often falls by the wayside. In my head it's all "kale" and "lean protein" but in reality it's more like "goldfish" and "pizza."
But there is one thing I make that is good for you and everyone in my family actually eats, even my daughter and the boys! Check out my easy recipe for Baked Oatmeal:
INGREDIENTS
1 ripe banana, mashed
2 cups oats
3/4 cup walnuts, chopped
1/2 cup applesauce
1 cup vanilla flavored almond milk
1 tsp vanilla
1/2 tsp cinnamon
Cooking spray
DIRECTIONS
1. Preheat oven to 350 degrees.
2. Combine mashed banana, oats, walnuts, applesauce, almond milk, vanilla and cinnamon in a large bowl.
3. Spray 9-inch pie dish with cooking spray.
4. Pour oat mixture into pie dish and bake for 25 to 30 minutes.
5. Allow to cool slightly, then serve!
Catch classes with Jill at SoulCycle Greenwich and SoulCycle Rye Brook! Questions or comments? Email blog@soul-cycle.com!