Inside Drew B.'s Disco Kitchen
December 30, 2015
hen he's not leading the pack in NYC, instructor DREW BEREZOWITZ can be found heating things up in the kitchen. He shares how he discovered his love of food, what inspired him to start Disco Kitchen, which cool weather recipe he's obsessed with and more…
In addition to rocking the podium, you have a side project called Disco Kitchen. Tell us about it!

Disco Kitchen is a creative company that Leslie Kirchhoff and I started about a year ago. We've done a bunch of different projects from food photography to writing recipes and even as far fetched as producing a calendar of crustaceans. What we do is create and for the most part what we create is delicious food. Our website features recipes we love with playlists to listen to while you cook and eat them. We think that the making of a meal should be just as enjoyable as sharing the meal with your friends.
What inspired you to start Disco Kitchen?
Leslie and I are real life best friends (aww) and all of this started as just the two of us sharing a love for great meals then combining our other interests and talents to make more out of it. Leslie is this amazing Renaissance woman. She's a photographer, a DJ, and can make or fix anything with some just a little modeling clay and a dream. We started making a blog by taking pictures of the food we cooked and then developing playlists to go with the vibe of the meal. Eventually we branched out to photo projects and writing for some online publications.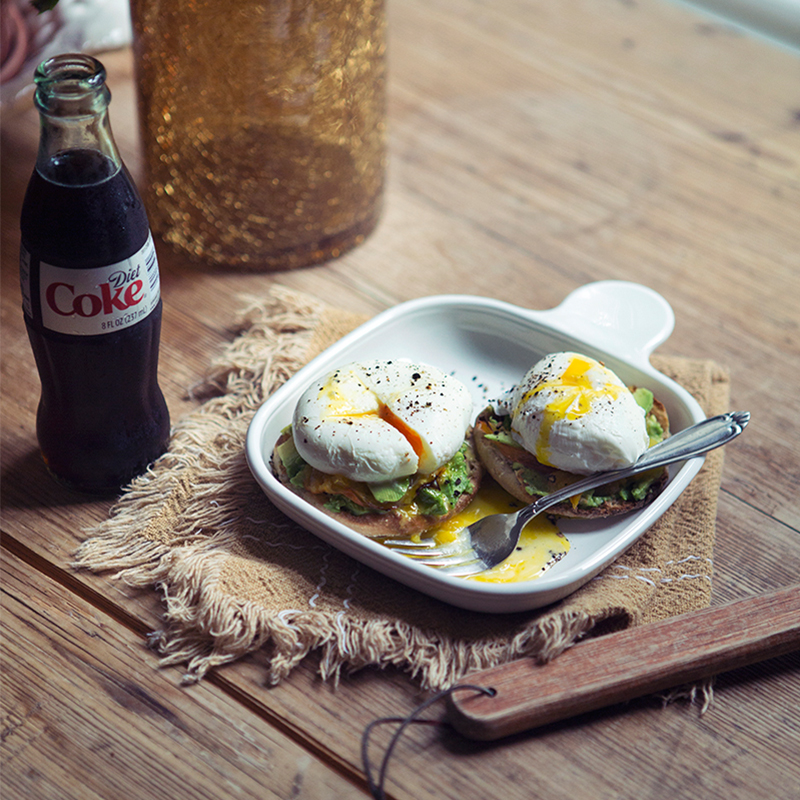 How did you discover your love of food/cooking/entertaining?
It's never not been a love of mine, honestly I think my DNA is like 50 percent unsalted butter and 50 percent good linen. I was lucky to grow up with a family that valued the power of a quality meal spent together. My mom cooked all the time and made sure we ate as a family as often as possible. When I was in high school I started to plan and cook Thanksgiving each year with my aunt, but I was better at folding napkins and arranging flowers than chopping onions back then.
Those sounds like great memories!
I don't think I realized the depth of my love for cooking until I moved to New York. My kitchen was the size of an airplane bathroom but somehow I still had the urge to cook and have friends over for dinner. I had to get better at the technical side of cooking because I was on my own, but something in the preparing and sharing a meal made me comfortable in a new place.
Who inspires you in the kitchen?
When I was a kid I spent most afternoons after school at my grandma's house doing homework in her kitchen as she made dinner. She would make these amazing beef roasts. My grandpa would sometimes "help" but they would inevitably get into little fights about tiny things like mashing technique for potatoes or the saltiness of the corn. They'd finish up and calm down, call my sister and I to the dining table, and we would eat (at 5pm…)
Those meals were my favorite I've ever eaten. I knew how much my grandpa cared about lumpy mashed potatoes. I knew how much salt my grandma added to the boiling water before throwing in some corn. I knew exactly how much had gone into the preparation. You could taste the love in each bite- taste the love and the butter.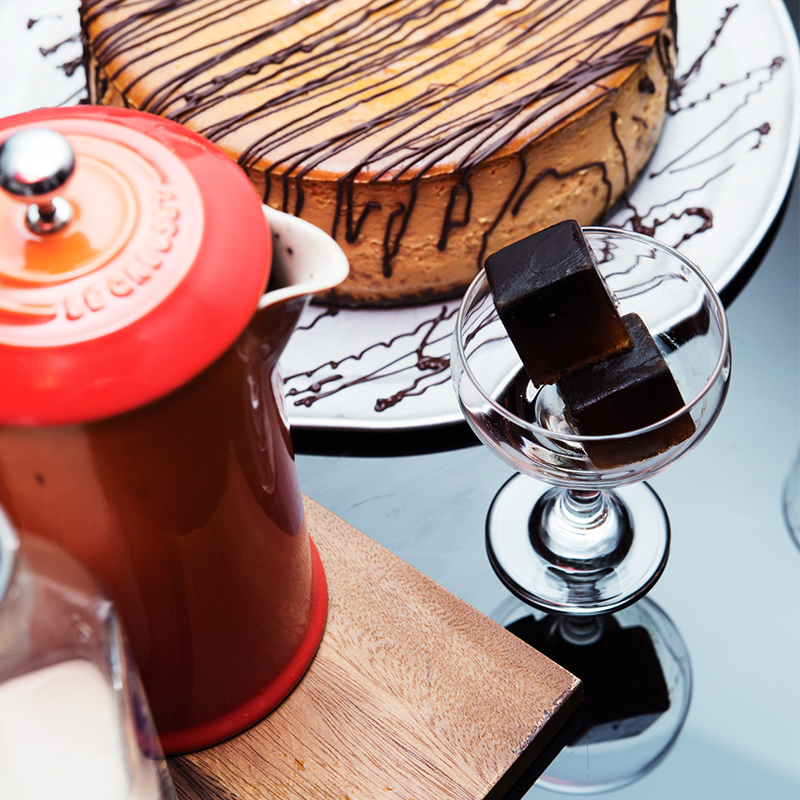 What are the top three foods that are always in your shopping cart?
• Greek Yogurt:
I like to make a little yogurt parfait for breakfast with some chia seeds and fruit. I also love the to-go cups for in between classes during a long day of teaching. It may be subliminal messaging from Charlee Atkin's snapchats, but I'm deep in a Greek yogurt phase of my life right now and I'm okay with it.
• Cauliflower:
I made a joke that cauliflower is the chameleon of the vegetable world, but it's so true! You can use it for so many different things- I keep trying to find a way to use it in a dessert…. don't hold your breath.
• Seltzer Water:
I gave up drinking soda a few years ago but I still appreciate a good bubbly beverage. I can throw back seltzer water with the best of them so if I'm at the grocery store chances are I'm there to restock on seltzer. Shout out to La Croix for always being there for me.
What is your dream meal?
Okay I'm going to take this very seriously and course out my perfect meal…
We'd start with the barbecued tofu from Babette's in East Hampton because I never liked tofu until I tried it there and now I'm a convert. Second course would be the fish taco's from ABC Cocina because it's my favorite restaurant and the entire team there is amazing. Main course would be my Grandma's beef pot roast because it's flawless and I love meat.
For dessert — a slice of warm apple gallette and a scoop of vanilla bean gelato. Oh! And an espresso to finish it all up.
Be right back… have to wipe up the puddle of drool in front of my laptop.
What is your current cool weather recipe?
I made a delicious squash soup recipe for Thanksgiving this year, and I think it's my favorite way to warm up. It also keeps really well if you make a big batch and freeze it for later this winter.
Ingredients:
2 medium butternut squashes (fresh and cubed)
2 medium carrots
1/2 yellow onion (cubed)
1/2 granny smith apple (cubed)
2-3 cloves of garlic
a few leaves of sage
4 cups good vegetable or chicken stock
1/4-1/3 cup of heavy cream
Salt and Pepper (to taste)
Butter (to sauté and roast)
Fire up the oven to 350 degrees. Cut up the squash, carrots, apple, onion and garlic and place on a roasting pan. Melt some butter and brush the veggies for a nice browning as they roast. Roast for 30-45 minutes until the vegetables are nearly tender, then transfer to a heated soup pot or large French oven with a little butter. Add the sage leaves and salute for 5-10 minutes then add the stock.
Bring the soup to a simmer then remove from heat. In small batches transfer the soup to a blender and pureé everything together. Once finished return to the original pot and stir in heavy cream to your preference. Add salt and pepper to taste. You can reserve some before you add the cream to save and freeze or power through a serve it all fresh. I like to garnish this with some fried sage and a piece of green apple. A simple but surprising balance of flavors. Bon Appétit!
Catch classes with DREW B. at SoulCycle Williamsburg, East 54th Street and 19th Street, and follow him on Instagram @drewbiejames and @DiscoKitchen for their latest work! Want to ride? Grab a series HERE and book a bike! Questions or comments? Email SOULlife@soul-cycle.com!