Inside Devin Tollison's Fridge
January 27, 2016
Instructor DEVIN TOLLISON gives us a look inside his fridge, sharing his healthy essentials that keep him energized before and after tapping it back...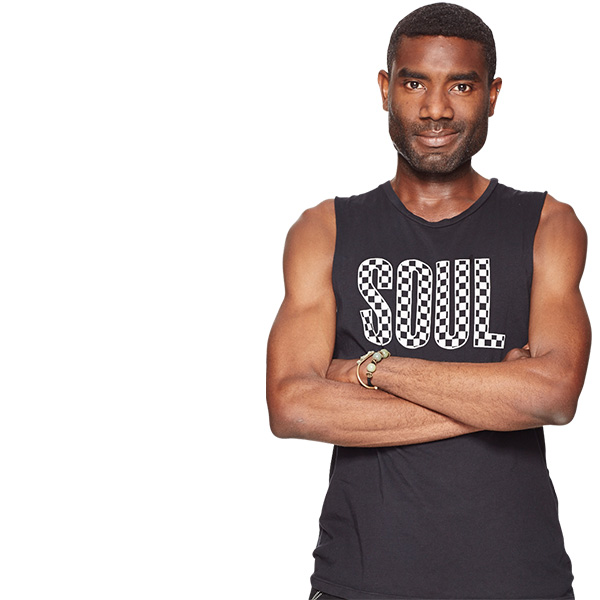 First and foremost, I am huge on juicing! I try to juice at least once a day. It's a great way to get all the nutrients and benefits from fruits and vegetables, and the juices taste great! My favorite is simply apple, beet, carrot, ginger and lemon. Its a great pick-me-up and makes me feel like I can fly (just kidding…), like I can teach 28 classes (just kidding…) and like I could conquer the world (I'm not kidding!!!!)
Secondly, I'm a vegan. I've been a vegan for three years now and I feel like it's the best decision I've made. I always have brown rice, coconut milk yogurt and hummus as quick little snacks to eat throughout the day. For dinner, I'll use brown rice and add black beans, salsa and corn tortillas, sometimes with vegan cheese if I'm feeling frisky.
Third, I'm huge on liquids — I don't know what it is, but I am into to drinks. Coconut water is my favorite; I add it to my Vega protein powder with Justin's peanut butter, frozen bananas and chia seeds. I love soda water — it's better than sugary sodas, in my opinion — and it makes me feel kinda fancy (pinky up).
Rice milk is my favorite dairy substitute and goes great with espresso in the morning. I always keep a few back-up juice smoothies for days that I just don't have time. Trader Joe's has an awesome selection, and Tart Cherry is my favorite. Wanna know why? Cherry juice aids in muscle soreness, making it perfect for teaching a lot of classes and it helps with insomnia. Sipping on that juice really helps me after teaching as I'm heading to late night hot yoga classes.
After teaching and going to my late night hot yoga classes, I'm the opposite of tired so sipping on the juice helps! Also, water, lots of water! I usually make myself drink two bottles after each class I teach — hydration is key.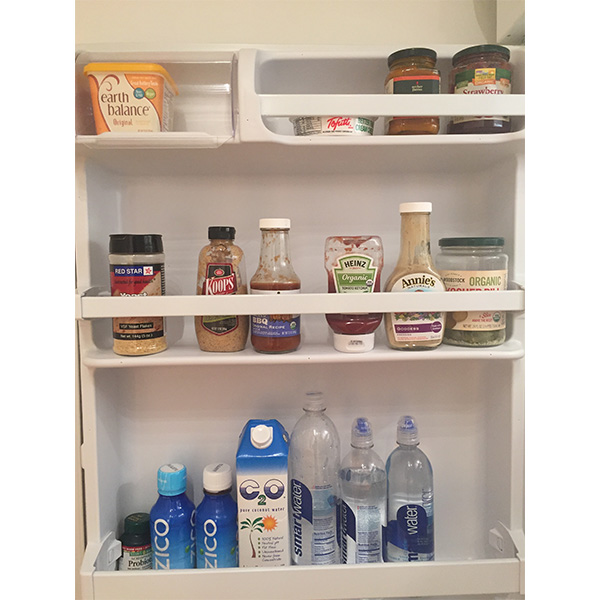 And I always keep beer in my fridge — Michelob Ultra, to be exact. It doesn't really taste like beer, and it makes me feel like a sophisticated (like Matthew McConaughey in How To Lose A Guy In Ten Days) and it's vegan.
Then there's the freezer. So Delicious ice cream is my jam, and I keep frozen bananas for smoothies and veggie burgers as a quick meal if I don't have time to make lunch or dinner. As far as the popsicles, sometimes I just like to pretend that it's summer, listen to J.LO, and eat popsicles (why am I single?)