How to get your caffeine fix...without coffee
April 23, 2017
egistered dietitian TRACY LOCKWOOD, founder of Tracy Lockwood Nutrition, shares six ways to get your caffeine fix without coffee...
But first… coffee. No matter which way you slice it, our fast-paced society has led us toward needing a sip of coffee within minutes of waking up. A cup of morning joe can contain anywhere from 100 to 200 milligrams of caffeine. The current dietary guidelines recommend a daily limit of 400 milligrams of caffeine for a healthy adult so you might want to think twice before reaching toward your third cup of coffee!
The good news? You can get a similar caffeine fix without coffee. Check out six food and beverage ideas I recommend to my clients who are looking to jump off the coffee train, while still getting a similar caffeine buzz along the way. Tip: As with any foods or beverages containing caffeine, be sure to get plenty of water to prevent signs and symptoms of dehydration.
1. MATCHA POWDER
Matcha powder provides a hefty caffeine kick without the jitters. That's because it contains L-theanine, an amino acid that releases caffeine more gently into your body than coffee. Matcha has been known to relax the mind, which can enhance your mood. Just one teaspoon of matcha powder contains about 30 milligrams of caffeine which is about ⅓ the dose of a cup of coffee. Matcha may pack some bonus effects for our body such as improving our memory as well as sharpening our focus. Even better? Since matcha's become so popular, it's easy to get a matcha latte or matcha tea anywhere you get coffee.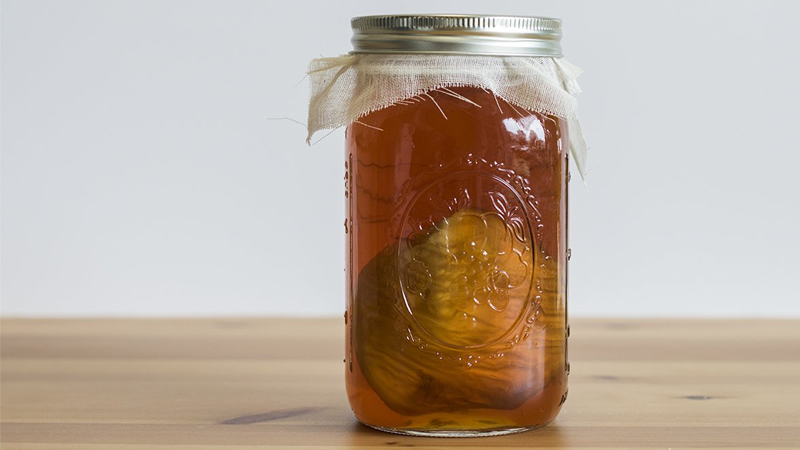 2. KOMBUCHA
Commonly known as "booch" or tea mushroom, this fermented tea is all the buzz (well, kind of). Although it contains 1/4 of the amount of caffeine compared to the standard cup of coffee, it's definitely enough caffeine for your body to notice. In fact, research shows that its very minuscule amount of alcohol (about ~2% due to the fermentation process) can naturally give you a jolt of energy! Plus, the bubbles from the carbonation can also wake you up a little if needed.
3. GREEN TEA
Clocking in around 30 milligrams per cup (1/3 of the amount of caffeine in a cup of coffee), this antioxidant-rich tea is packed with polyphenols that can help you burn fat and protect your heart at the same time. And its health benefits don't stop there: Some studies have shown that green tea can lower your risk of developing type 2 diabetes and may even reduce total or LDL cholesterol. High-fives all around!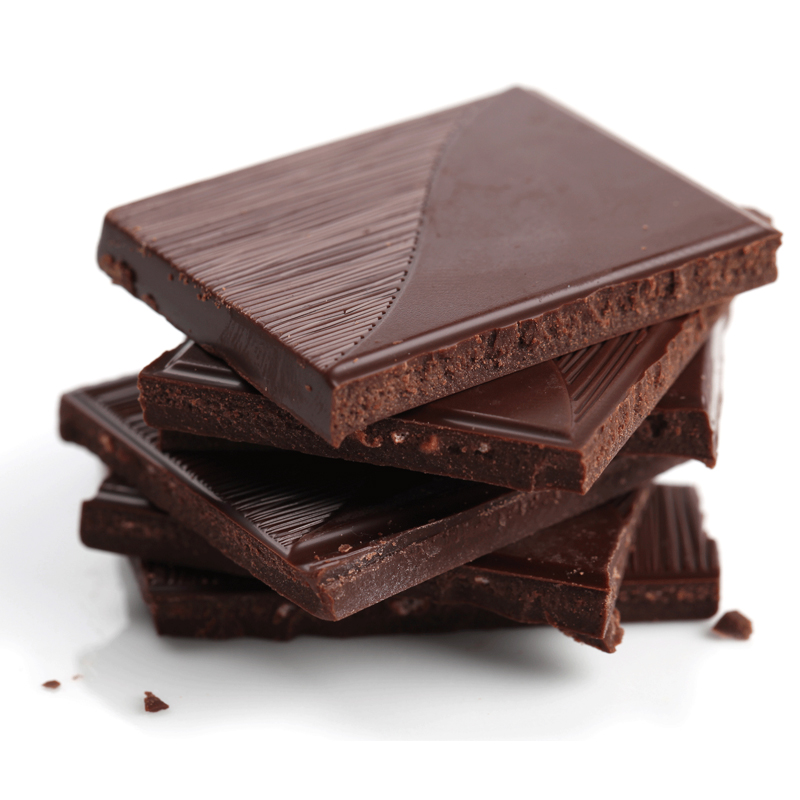 4. DARK CHOCOLATE
This is definitely not your go-to caffeine source in the AM. Why? Well, you'd need roughly 10 squares of dark chocolate to get the same amount of caffeine in a cup of coffee. Still, one square of dark chocolate is the perfect 3:00 PM snack to satisfy your sweet tooth, load you up with some good-for-you antioxidants and provide you with a mild boost of energy to help you power through the rest of your busy day.
5. BLUE DIAMOND OVEN-ROASTED MOCHA ALMONDS
Behold! One serving (~24 almonds) contains 1/4 of the amount of caffeine compared to a cup of coffee. This protein and fiber rich snack can keep your energy levels stay strong, all while providing you with a dose of healthy omega-3's to keep inflammation at bay.
6. YERBA MATE
This green tea-like drink is a great caffeine source and its caffeine release is more gradual than coffee. One cup of yerba mate tea roughly has the same amount of caffeine as one cup of coffee. In fact, regular yerba mate tea consumption can help lactic acid from building up in your muscles so you can reduce post-workout soreness. (I'm talking to you, roosters!) But make sure to get your yerba mate through natural teas and not through supplements.
Questions or comments? Email SOULlife@soul-cycle.com. Want to ride? Grab a series HERE and book a bike.