How to Eat Like a SOUL Instructor This Holiday Season
December 21, 2016
ow do SoulCycle instructors eat and drink throughout the holidays? They shared their favorite snacks, sips and tips and —spoiler alert! — it's all pretty indulgent.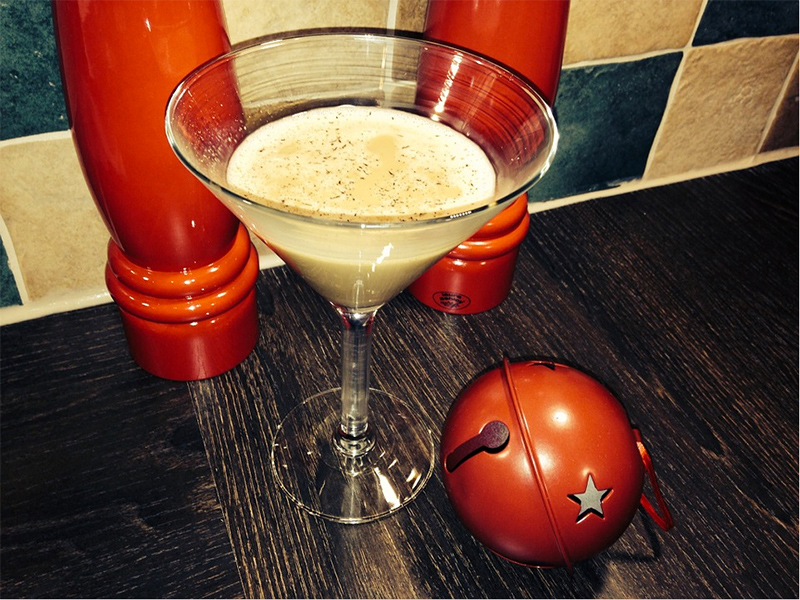 DRINKS
"This is literally the best eggnog in the entire world. Roll 1-ounce dark rum, 1-ounce bourbon topped with crème anglaise (which is basically a melted vanilla custard) between two glasses. Top with cinnamon and nutmeg. It's not healthy but whatever — it's Christmas." — IAN MCANDREW
"Hmmm… I love a delicious Manhattan — although I don't know how healthy that is…" — RICH MARTINO
"Fake answer: Vodka with muddled ginger, ice and soda. Real answer: Champagne, champagne, champagne. Treat yourself." — LILY MIESMER
Pro Tip…
"Between every cocktail or glass of wine, have a glass of water. It will keep you hydrated while you indulge." — SARAH HEALY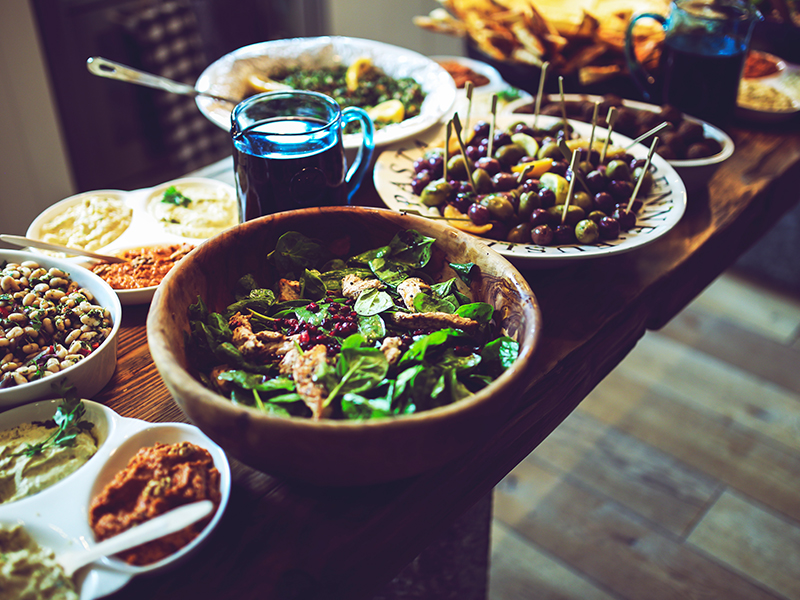 EATS
"A super easy and healthier appetizer I like to make during the holidays is cherry tomatoes stuffed with chicken salad. I'm not great in the kitchen, so this is super easy. Just chop a tiny bit off of each cherry tomato and spoon the chicken salad inside, top it off with some rosemary leaves... Done and ready to serve!" — AUBREY BAILEY
"My mom makes an amazing hummus appetizer with spicy vegetables — that's as healthy as I get at our Christmas party!" — ERIKA SHANNON
"I don't necessarily gravitate towards any foods in particular this time of year – it's the holidays!" — LOUISE GASSMAN
Pro Tip…
"If you're going in on holiday food, go ALL THE WAY IN. One night won't kill you. For years, I'd count the number of mini quiches or say, "Just one drink," and ultimately break my own commitments to myself or leave feeling like I'd indulged, yet I was unsatisfied. So, if you're going to have the bagel bite, snag the chicken skewers, the cookies, the mini hotdogs and the vegetable crudité, too! Trust me — kale, oatmeal, almonds, avocados and good ol' fashioned water will still be there for you the next day." — ANDREW STINGER
Questions or comments? Email SOULlife@soul-cycle.com! Want to ride? Grab a series HERE and book a bike!