Healthy Passover Recipes With What Jew Wanna Eat
April 21, 2016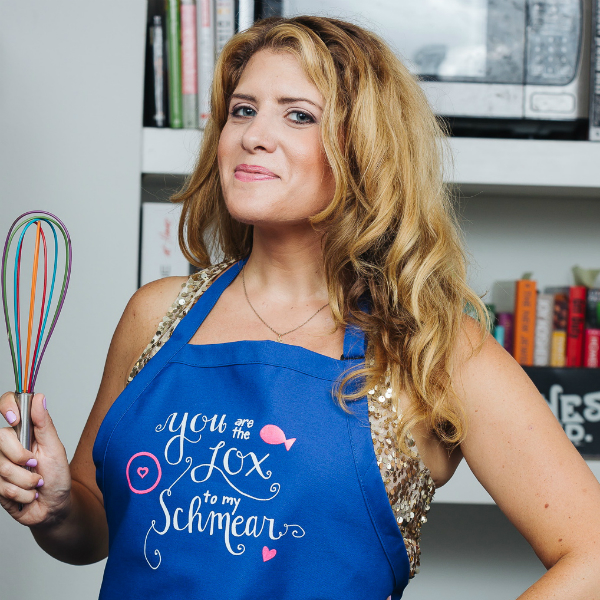 Passover is one of my favorite Jewish holidays. It has a riveting story of a fight for freedom and it's an excuse to eat matzoh ball soup. But it can also be a tricky time to eat healthy. As an Austin, Texas resident, I hate to take a break from my beloved breakfast tacos, but I like to use the holiday as a chance to reset my eating habits.
And let's not forget breakfast. I love my cereal in the morning, but during Passover it's a no-go. I like to get creative instead! The Middle Eastern dish
Shakshuka,
a.k.a. eggs poached in a spicy tomato sauce, makes a hearty meal any time of day. Sadly, you'll have to forgo pita or a baguette for dipping during Passover. Roast a bunch of vegetables for your Seder and snack on the leftovers the rest of the week, or sneak them into a frittata. If you crave a sweeter breakfast,
Dark Chocolate Coconut Banana Matzah Brei
is a rich twist on the classic fried egg and matzah dish.
What are your favorite healthy Passover recipes?
Vegetable Kugel with Caramelized Leeks
Prep time: 30 minutes
Cook time: 1 hour
Total time: 1 hour 30 minutes
Serves: 16
Ingredients
•
5 tablespoons vegetable or olive oil, divided, plus more for greasing the pan
•
2 large leeks, or 3 small leeks, sliced into rounds
•
1 ½ teaspoons salt, divided
•
1 large russet potato, (about ½ pound) washed well and peeled
•
1 large sweet potato, (about ½ pound) washed well and peeled
•
2 medium zucchini, (about ½ pound) washed well and NOT peeled
•
1 medium white onion, (about ½ pound)
•
3 tablespoons matzo meal
•
½ teaspoon fresh cracked black pepper
Instructions
1.
Pre-heat oven to 350 degrees F. Grease a 9 x 13 glass casserole dish with oil and set aside.
2.
Heat a large sauté pan over medium heat. Add a tablespoon of oil and leeks with ½ teaspoon salt. Immediately turn heat to medium low. Sauté, stirring often until slightly browned and translucent, about 10-15 minutes.
3.
Shred up the remaining vegetables with a hand grater or food processor- potato, sweet potato, zucchini, onion and garlic and remove as much water as you can with paper towels. This is important for a dry kugel! Combine with leeks, eggs, ¼ cup vegetable oil, matzo meal, remaining salt and pepper in a large bowl. If your mixture is very wet, add in a little more matzo meal.
4.
Pour mixture into the casserole dish, smooth over with a spatula, and bake for 45 minutes or until kugel is cooked through and topping is browned.
5.
Let cool slightly, cut into squares and eat! Can be served warm or at room temperature. Can be made up to 3 days ahead of time. It also freezes well.
Amy Kritzer is the founder of the cooking blog
What Jew Wanna Eat
where she puts modern spins on classic Jewish recipes. Her first cookbook,
Sweet Noshings
, comes out in August 2016. You can also find her on
Instagram
.
MORE FROM SOUL