Grace Rao's Week On A Plate
June 8, 2016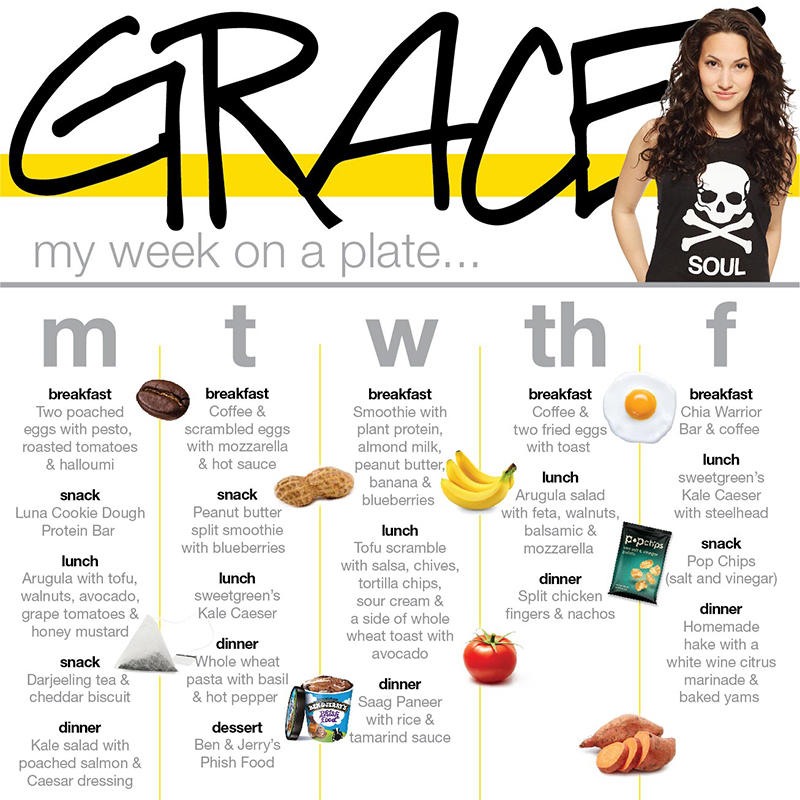 I love starting my day with some caffeine — it helps wake me up, plus I tend to need a minute before I eat in the morning. I pack in plenty of protein to keep me filled and fueled, usually in the form of eggs, nuts, tofu, fish and plant-based protein.
I eat out a few times a week — Jack's Wife Freda has amazing poached eggs with pesto and the Saag Paneer from Nirvana is amazing, without flaw and my number one takeout choice. But I balance that with light choices like sweetgreen — try their Kale Caesar Salad. I sub the tomato for apple for a bigger crunch and it's heaven!
Between teaching classes at all over New York throughout the week, I try to find a balance between food that powers my day and the indulgences that keep me sane and happy.
MORE FROM SOUL