Grab This and More at EEEEEATSCON
May 5, 2017
t's festival season and this year it includes food. Yes, EEEEEATSCON is coming to Santa Monica on May 20th, courtesy of The Infatuation. We caught up with ANDREW STEINTHAL, co-founder of The Infatuation and avid SoulCyclist, about the big event…
The best way to think of
EEEEEEATSCON
is a food festival for people who love music festivals. We'll have over
20 amazing food vendors
including Jon & Vinny's, Shake Shack, Chi Spacca, Salazar, Pasquale Jones, Mr Holmes Bakehouse, Afters Ice Cream, etc. There will be inspiring, educational panels all day, highlighted by keynote conversations with the legendary Shep Gordon and chef Nancy Silverton. As for the music: Lizzo and The Knocks will be performing. It's going to be social media paradise, as we're setting up all kinds of "social moments" and partner activations to keep people entertained and documenting all day long.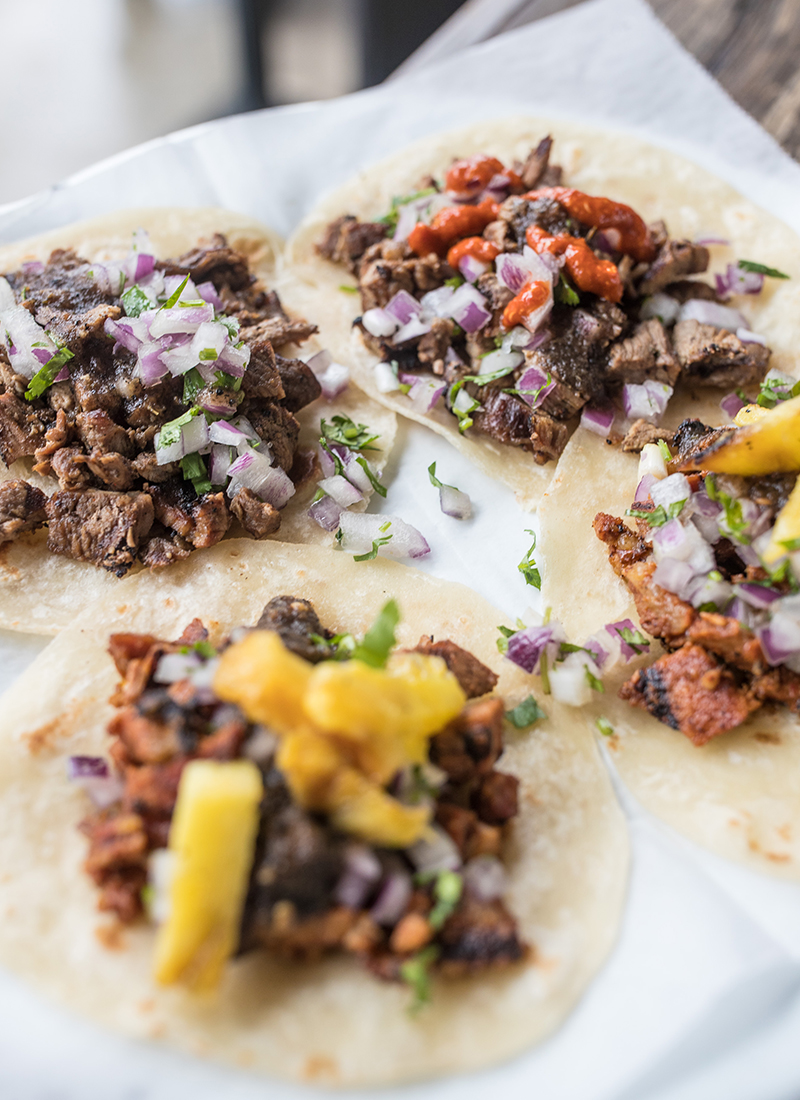 What can't you wait to eat there? Which musician are you fired up to hear?
I haven't personally eaten a taco from Salazar yet, so that's at the top of my list of things I need to eat. Also, the spicy fusilli from Jon & Vinny's is about as good as any pasta can get, so the fact that it's going to be in the house is a big problem. I love The Knocks, but I've also seen them at least 20 times at this point in my life. Lizzo, on the other hand, I've never seen and have heard she puts on quite the show, so I'm very fired up to check her out live.
What inspired you to do a festival?
Putting on events has always been part a part of The Infatuation makeup and we've had a lot of success creating IRL experiences for like-minded humans in the past. Working on the label side of the music business for over 12 years, Chris and I literally grew up around festivals, going to them as fans and working at them on behalf of our artists. As The Infatuation started to grow, we got deeper and deeper involved in the festival circuit, working closely with festivals like Governor's Ball and Coachella on different elements of their culinary programs. It quickly became clear that people's appetite to eat good food while at these festivals was very large, and we thought we had a great opportunity to flip the script with a music festival mainly focused on food. It's a nice change of pace from the more traditional, expensive, stuffy food festivals that cater to a more serious gourmand.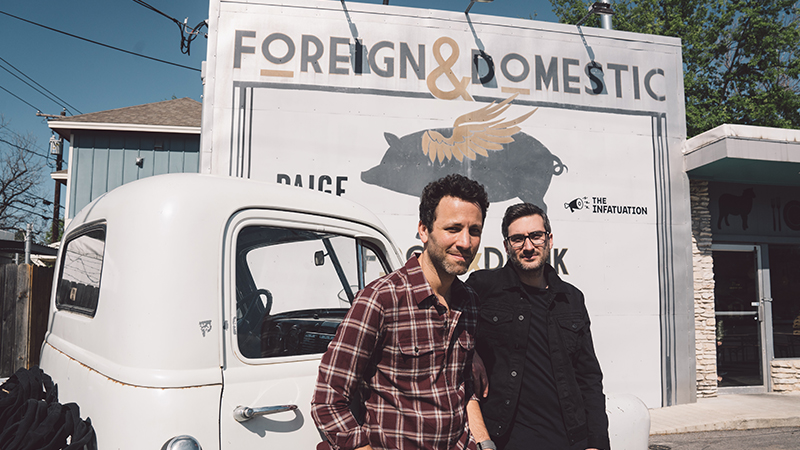 Pace yourself. This is a marathon, not a sprint. Come early and plan on staying for the entire day, we've got at ton of great programming and the panels during the day are going to be pretty damn inspiring.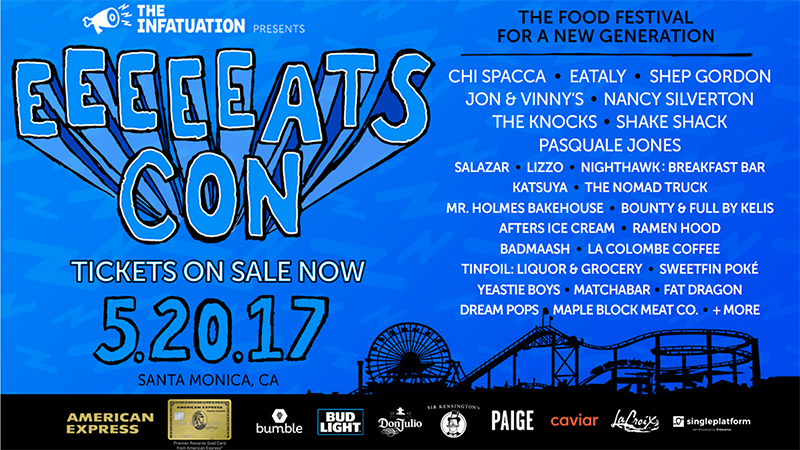 Anything you want to add?
Planning on hitting SoulCycle daily in the week leading up to EEEEEATSCON. Necessary preparations.
Want to go to EEEEEATSCON? Grab tickets HERE. Questions or comments? Email SOULlife@soul-cycle.com. To book a bike, visit HERE to grab a series and click, click, click.