Georgetown Instructors Share Their Favorite Fall Recipes
October 30, 2015
The cardio party has started at SoulCycle Georgetown! The eight instructors rocking the podium at our new DC studio revealed the fall recipes that keep them fueled up...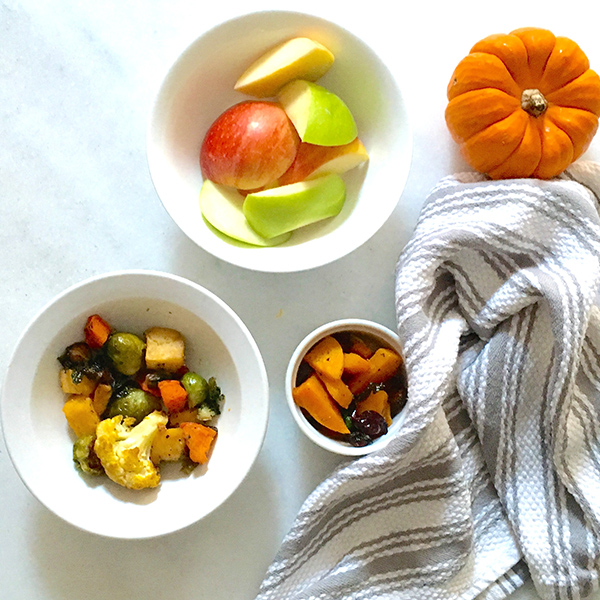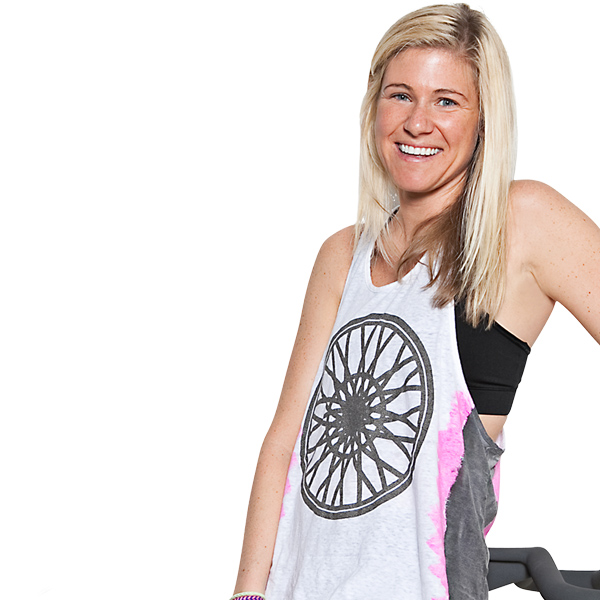 Recently I've been getting a lot of use out of my spiralizer. My favorite fall recipe that I've made so far with it is butternut squash noodles with Brussel sprouts, walnuts and caramelized onions.
Once you've spiralized the butternut squash, put it on a baking sheet with olive oil, salt and pepper. Bake in the oven for 10 minutes at 400 degrees. At the same time, place walnuts on a separate baking sheet and bake in the oven for five minutes. While those are cooking, add olive oil, red pepper flakes, chopped garlic clove and one diced onion in a large skillet. Once onions are translucent (about three minutes), add the Brussel sprouts.
Let cook it all together for about five minutes, then place into a large bowl and add the walnuts and butternut squash noodles! It's so delicious and it only takes about 20 minutes! Perfect to make after a long day of teaching!
I love steel-cut oats with cinnamon, fresh apples and agave for sweetness. It's just the right mix of carbs, natural sugar and warmth to start a brisk, fall day.
Here is the recipe for a quick and easy turkey chili that I love:
1 tablespoon vegetable oil
2 tablespoons tomato paste
2 tablespoons chili powder
1 teaspoon ground cumin
1 green bell pepper, roughly chopped
5 scallions, sliced (white and green parts separated)
Kosher salt
1 pound ground turkey
1 28-ounce can diced fire-roasted tomatoes
2 cups low-sodium chicken broth
1 15-ounce can black beans, drained and rinsed
Heat vegetable oil in a large pot. Add the tomato paste, chili powder and cumin and cook, stirring, until the mixture darkens. Add 1/2 cup water, the bell pepper, scallion whites, & salt. Cook (stirring) until the bell pepper is crisp-tender, about four minutes. Add the turkey and cook, breaking up the meat with a wooden spoon, until cooked through, about four minutes.
Stir the tomatoes, chicken broth and beans into the pot, then bring to a simmer. Partially cover and cook, stirring occasionally until it's thick (about 10 to 12 minutes). Stir in all but a few tablespoons of the scallion greens and season with salt. Top with crushed tortilla chips, sour cream, cheddar and the remaining scallion greens! Couldn't be quicker or tastier!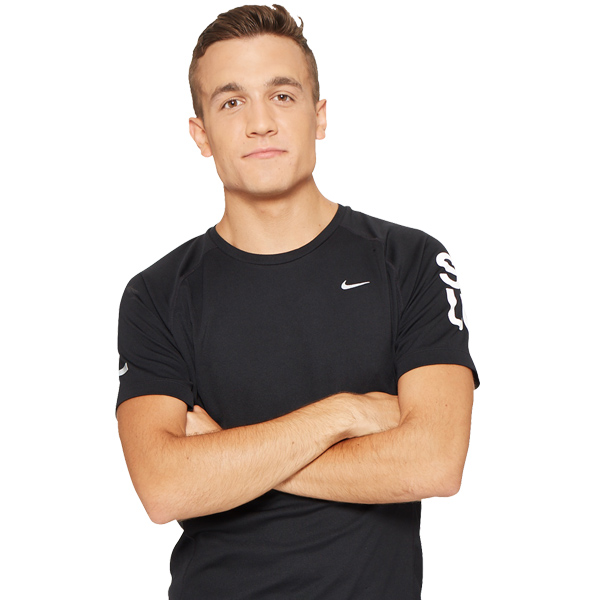 I make the best homemade sweet potato fries. After I peel and cut a few sweet potatoes, I toss them in a little bit of olive oil, salt and pepper and dried rosemary. Pop 'em in the oven at 450 degrees for 20 minutes and they are good to go!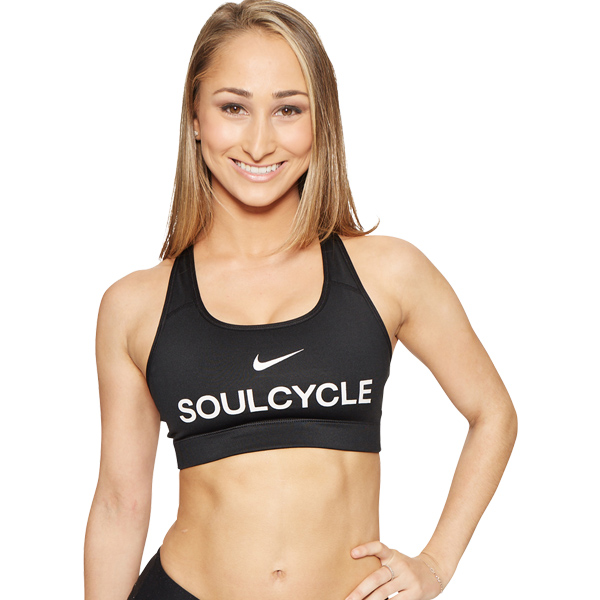 I'm a sucker for a yummy fruit salad! For fall, I grab some seasonal fruit such as apples and pears, chop them up and add a bit of greek yogurt and cinnamon!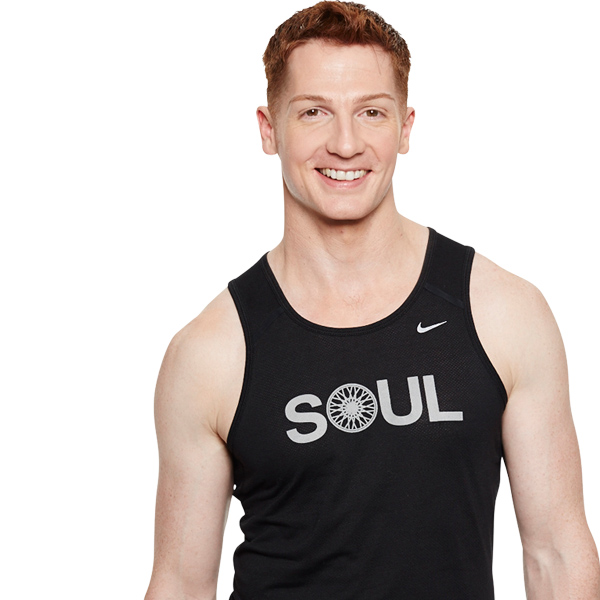 So… I don't cook. At all! But I do make a smoothie every morning. Here's my recipe for my breakfast:
1 1/2 cups almond milk
1 banana
2 handfuls of spinach
2 handfuls of kale
1 large scoop nut butter
5 frozen strawberries
1 handful of frozen blueberries
1 scoop Vega Protein & Greens powder
MIX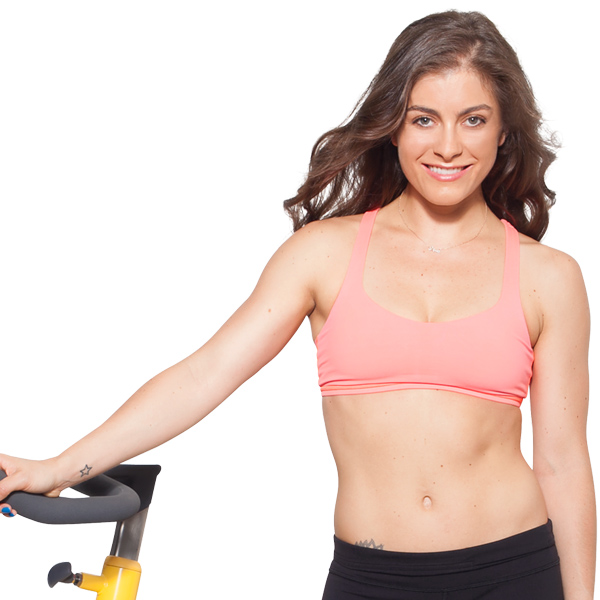 When fall comes, I love to roast vegetables such as broccoli, cauliflower and Brussels sprouts. Preheat your oven to 400 degrees and lightly coat your veggies with olive oil, garlic and pepper. Spread them on a baking sheet and cook until the tips and edges are slightly brown. Enjoy!
I love these no-bake energy bites! They are a perfect treat before or after tapping it back!
You'll need:
1 cup of dry oats
2/3 cup of coconut flakes
1/2 cup of peanut butter
1/2 cup of ground flaxseed
1/2 cup of dried cranberries (or chocolate chips)
1/3 cup of honey or agave nectar
1 tablespoon of chia seeds
1 teaspoon of vanilla extract
All you have to do is mix all the ingredients together in a bowl, chill it in the fridge for half an hour, and then roll the mixture into little balls. (The recipe should yield about 20 to 25 of them). Store them in an airtight container in your fridge, and enjoy (just try not to eat them all in one sitting!)
Swing by SoulCycle Georgetown to catch classes with these well-fueled rockstars. To book a bike, grab a series HERE and go online or call the studio at 202.328.7685 or visit them at 1042 Wisconsin Avenue NW!
Questions or comments? Email blog@soul-cycle.com! !
MORE FROM SOUL
<a href="https://www.soul-cycle.com/community/soul-transformation-ron-king/1456/"TARGET="_NEW">Soul Transformation: Ron King</a>
<a href="https://www.soul-cycle.com/community/the-riders-who-traveled-800-miles-for-soul/1452/"TARGET="_NEW">The Riders Who Traveled 800 Miles for SOUL</a>