Fridge Tour with Olivia Amato
December 2, 2015
Which foods does NYC instructor OLIVIA AMATO swear by? She gave us a peek inside her refrigerator and shared three of her go-to recipes...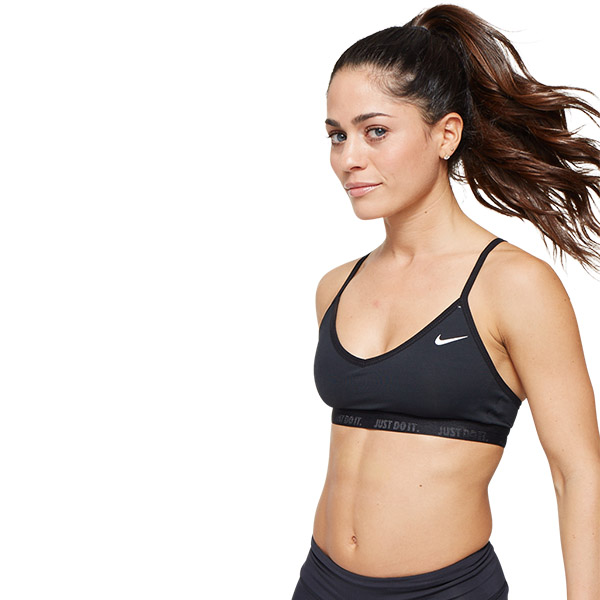 My fridge essentials:
I like to keep my refrigerator as colorful as possible! Right now, I have the following things stocked:
• Whole Foods almond butter
• Unsweetened Vanilla Almond Breeze almond milk
• Chia seeds
• Fage 2% Greek Yogurt
• Avocados
• Egg whites
• Gluten-free/paleo bread from HU kitchen on 14th Street
• Quinoa gluten-free patties from Whole Foods
• Hilary's Black Rice Veggie Burgers
• Kale
• Low-fat feta cheese
• Fruits (whatever is in season)
• Bananas
• Apples
• Strawberries
• Blueberries
• Oranges
• Pomegranate seeds
• Tomatos
• Dates
• Veggies
• Zucchini
• Squash
• Spaghetti squash
• Eggplant
• Broccoli
• Carrots
• Sweet potato
• Bell peppers (orange are my favorite!)
• Spinach
• Cucumber
• Brussels sprouts
And in my cabinets:
• 100-Calorie Chia Bars
• Dried cherries
• Coconut Oil
• Coconut flakes
• 100-Calorie Almond Packets from Trader Joe's
Keeping healthy, colorful food in my kitchen makes it easy to create quick and easy meals that fuel me. Below, I have three go-to recipes!
Breakfast: Overnight Chia Pods
I put 3 Tablespoons of chia seeds (already) soaked in vanilla unsweetened almond milk from the night before, and then I layer 1 tablespoon of Trader Joe's almond butter, 3 tablespoons of Udi's Gluten Free Granola (found in my pantry!), a tablespoon of dried cranberries, a few pomegranate seeds, a pinch of coconut flakes and 1/4 of a banana, sliced! It is filling and tasty :)
Lunch: Peanut Butter Smoothie
Toss two scoops of Source Organic Peanut Butter Protein (again, found in the pantry), 1/2 frozen Banana, 1 cup vanilla unsweetened almond milk, two dates and a dash of cinnamon in a blender, then enjoy!
Dinner: Breakfast for Dinner!
I know it's weird, but I LOVE to eat breakfast for dinner! I usually cook up an omelet that consists of four egg whites, avocado, feta cheese, tomato and spinach!
MORE FROM SOUL