Drew B.'s Favorite Smoothie
October 17, 2015
Searching for a smoothie that can power your day? Instructor DREW B. shares his favorite go-to smoothie, and why he likes to fuel up with it...
Grab your favorite blender (in my case, the Nutri Ninja that my mother mailed me) and add in the following ingredients. I don't believe anyone has the time to sit and measure exact amounts, so I like to work with approximate amounts.
1 handful of ice
2 handfuls of baby kale leaves
1/2 lemon, juiced
1/2 banana
1/2 avocado
2 splashed of peach juice
2 sashes of almond milk
1 small spoonful of Matcha powder
Stack it all in, turn on the blender and let it run until you're satisfied with the texture. You can always add in more liquid if it's too thick after the first round of blending.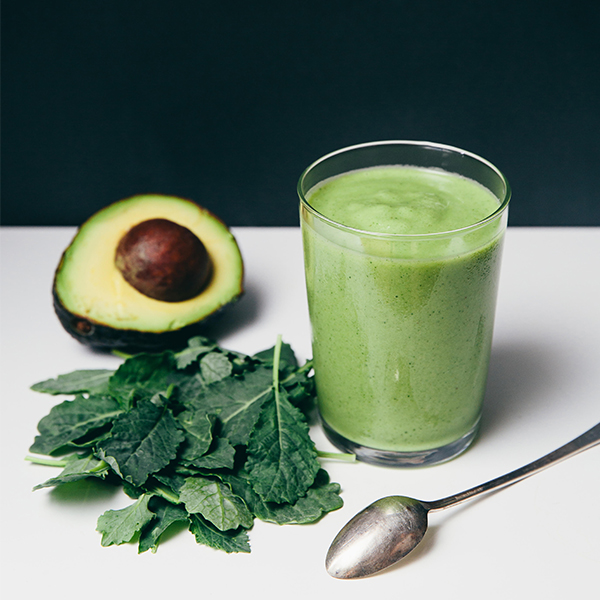 Here's why this smoothie is so good for you:
*The avocado adds a creamy texture of healthy fats and the sodium content boosts the other flavors.
*Peach juice is an exotic enough flavor to distract your tastebuds from the bitter nature of kale.
*Lemon juice helps to balance the pH levels of your body and the sour taste activates another area of your palate as you enjoy the drink.
*A banana has an amazing amount of potassium that helps hydrating functions at a cellular level and helps avoid muscle cramping.
*Matcha powder is my favorite thing right now. It's a Japanese powder made from ground up green tea that packs six times more antioxidants per gram than it's nearest competitor, the goji berry. It's a great booster in a shake if you're preparing breakfast first thing in the morning.
*Photo by Leslie Kirchhoff, originally posted on TeenVogue.com
MORE FROM SOUL