9 Healthy Instructor Lunches
March 20, 2015
Looking for some healthy lunch options? Nine instructors who rock the podium in Bethesda revealed which midday meals they pack and buy to keep their strength and energy high!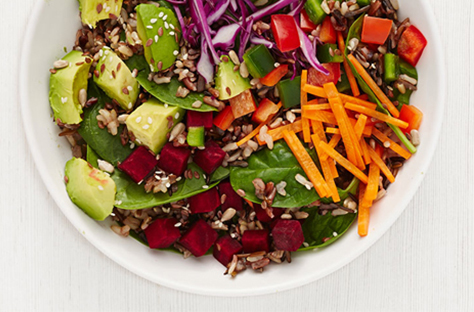 SUNNY MAE MILLER
I'm obsessed with Sweetgreen! After an afternoon class, I usually head over there (it's right by the studio) and grab one of their signature salads. My favorite is the Wild Child!
ALLIE FELL
For lunch I usually have leftovers from dinner the night before. It's already packed and ready to go. Recently my go-to has been spaghetti squash with roasted broccoli, mushrooms and shallots.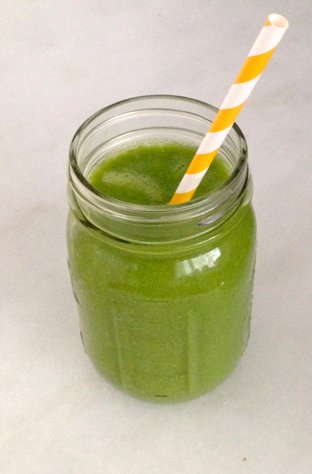 ABBY EFFRON
My favorite lunch to pack is a green smoothie. I blend spinach, kale, banana, almond milk and hemp protein in my Vitamix and then pour it into a mason jar along with a spoonful of chia seeds. It's a quick and portable lunch to take on the go!
TIFFANY HOUSER
A smoothie I make at home: blueberries, pineapple, banana, avocado, flax seeds, and coconut milk. It's the perfect balance of carbs and protein, and it doesn't make me feel full before classes.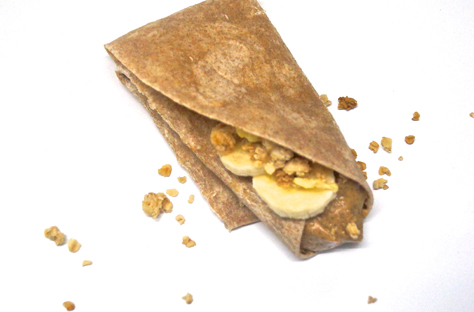 GARRETT SCHLOSSER
My favorite thing to pack for lunch is an energy wrap! (Whole wheat tortilla, crunchy peanut butter, granola, honey, and banana!) Everything you need to keep the energy up until you can afford to have a bigger meal later in the day.
MICHELLE POLERA
I love to put Trader Joe's "Crunchy Peanut Butter with Flax and Chia Seeds" on a piece of whole wheat toast, topped with a cut up banana and a Green Juice on the side (typically with Kale/Spinach). I teach a lot in the afternoons, so this allows me to have all of the necessary nutrients without over loading my belly before class.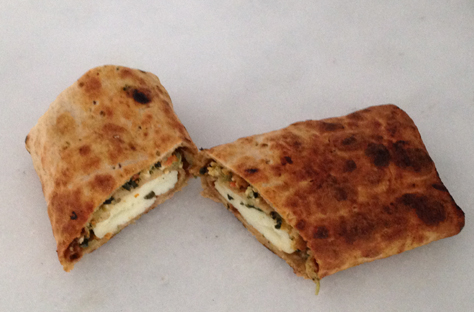 KATHLEEN KULIKOWSKI
I've been really into eating breakfast at all times of the day. So recently I have been packing a spinach, turkey sausage, egg white wrap and a chocolate milk (I know, I know) but it's an easy and quick way to replenish tired muscles because of the carbohydrates and protein.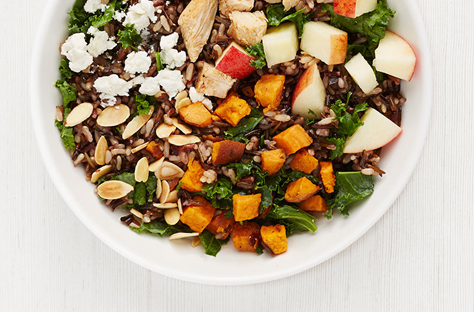 LISA BOCCUZZI
My cooking skills leave something to be desired, so lately for lunch I've been grabbing the Harvest Bowl from sweetgreen. It has kale, sweet potatoes, goat cheese, roasted chicken, and a bunch of other healthy goodies that help me refuel after class!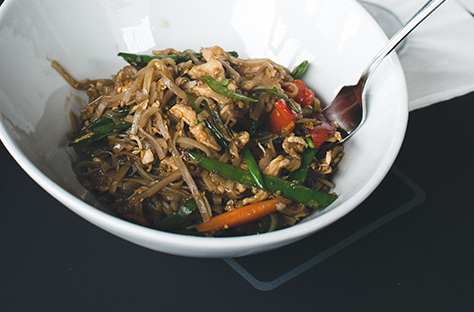 WAYNE PHILLIPS
I've finally joined the meal prep wave so I'll have a small bowl General Tso tofu with broccoli and brown rice!
Catch classes with these well-fueled rockstars at SoulCycle Bethesda (4931 Elm Street; 301.803-7685) Questions or comments? Email blog@soul-cycle.com!