8 Healthy Southern Comfort Foods
August 31, 2016
hether you're grilling out or just in the mood for a hearty meal, nothing hits the spot like some Southern comfort food. With our second Houston studio opening this week, our Texas instructors shared their favorite healthy versions…
AUSTIN COPE
One of my favorite healthy Southern comfort foods would have to be chili! I've experimented with a bunch of different recipes over the years and recently found a great one that is turkey-based and includes chipotle and chocolate, which gives all the rich flavor of traditional beef chili with less fat. Plus, it's packed with protein-rich beans along with onions, bell peppers and tomatoes. The unsweetened cocoa powder in it also gives all the benefits of chocolate (
tons of antioxidants
) without all the sugar in a chocolate bar.
BAILEY KROUSE
Sweet potatoes! I love them baked or boiled.
TANYSHA SMITH
I have to go with grilled pineapple.
ALLI FORSYTHE
None of my favorites are healthy, but my all-time favorite Southern food is biscuits and country gravy. It's the best. But I still love vegetables, so I usually have eggs and a little salad with it.
CATIE CHANG
Roasted sweet potatoes with a sprinkle of brown sugar, for sure!
KEVIN CUMMINGS
With football season right around the corner, I think my favorite healthy Southern comfort food would have to be ground turkey chili. It's so simple to make and if you top it with freshly cubed avocado bits, it is even more delicious. Normally I eat it with some whole wheat tortilla chips or splurge and go straight for the corn bread. You can find one of my favorite recipes HERE.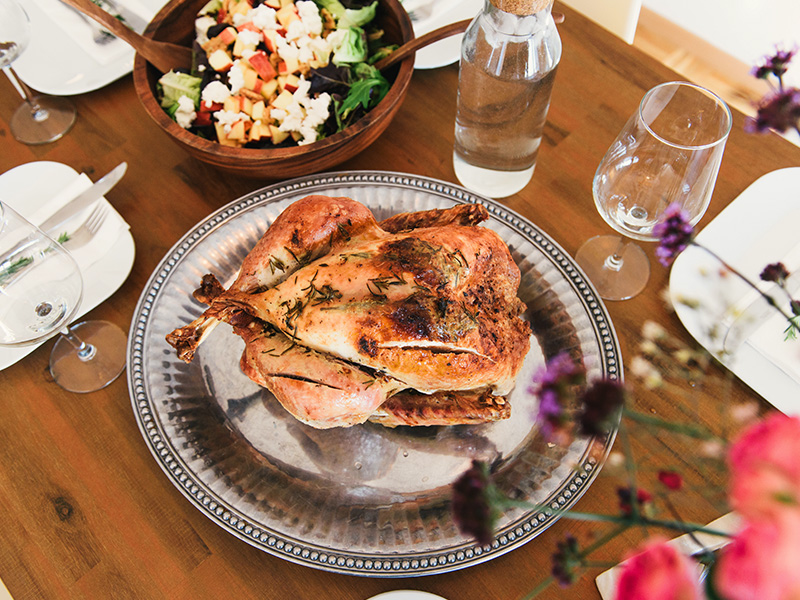 LEXI BRAWER
I'm a sucker for fried chicken; however, I really try to steer clear of fried foods. A delicious BBQ rotisserie chicken is the perfect substitute.
COLE RYDEN
My favorite healthy Southern comfort food would probably my grandmother's Apple Bacon Stuffed Sweet Potatoes!
Clip in with our Texas instructors in Preston Hollow, River Oaks and, starting tomorrow (9/1), Memorial! Questions or comments? Email SOULlife@soul-cycle.com! Want to ride? Grab a series HERE and book a bike!