7 Veggie Chips to Snack On
September 15, 2016
Looking for a healthy snack to hold you over between meals? Whether you're a culinary expert or prefer to buy treats from the supermarket, our instructors have you covered! Check out the veggie chips they love to eat below…
HETTIE BARNHILL
My favorite veggie chip in the world is sweet potato (zucchini is a close second!). It has just the right amount of sweetness and crunch!
BEA DEL ROSARIO
I love root vegetable chips — either Terra brand or from Whole Foods.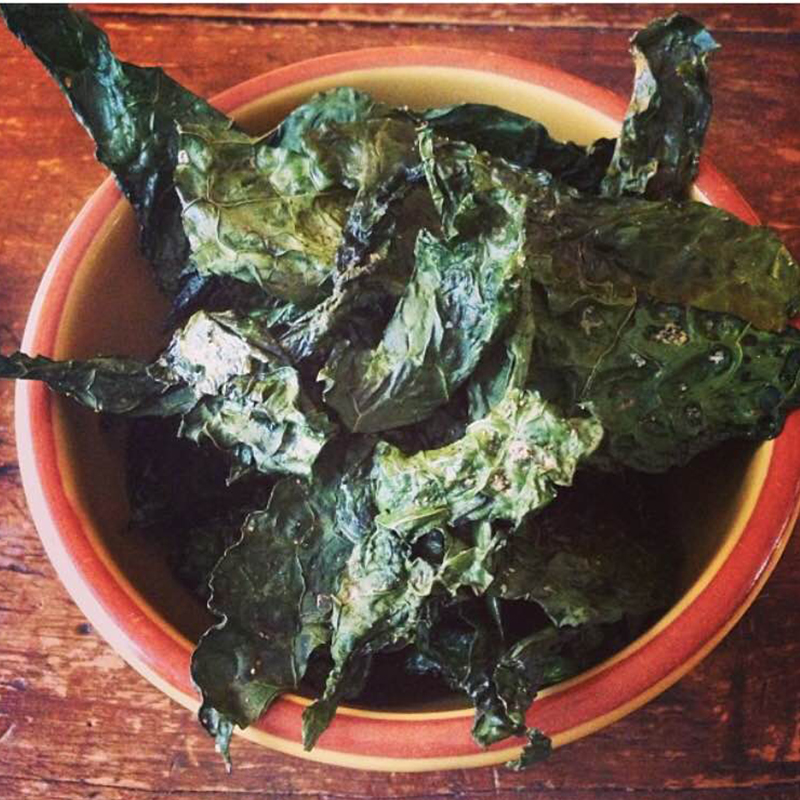 STEPH STOKES
Kale chips are my favorite and SO easy to make.
I use one bunch of Lacinato kale (the dark green one). Slice the leaves into two, removing the center. Throw them on a cookie sheet with a little extra-virgin olive oil, salt, pepper and garlic powder. Bake at 250 degrees Fahrenheit for 20-30 minutes, occasionally flipping them so they are crispy and not soggy. And BAM — you're done and you've got the most delicious little salty snack.
JUSTINE SCHWARZ
I love spicy sweet potato chips! To make, preheat the oven to 450 degrees Fahrenheit. Line two large baking sheets with parchment paper.
Then cut the potatoes in 1/4 inch-thick slices. In a large bowl, add the oil and seasonings (sea salt, paprika and cayenne pepper). Add the sliced potatoes and toss to coat. Place in a single layer on the prepared baking sheets. Bake until lightly browned and crisp, about 10 minutes.
NATALIE CAMP
I love Sweets and Beets by Terra - you can find them at Whole Foods!
SARAH HEALY
I love Ina Garten's Parmesan Kale Chips! Here's the recipe:
Ingredients
• Extra-virgin olive oil
• Finely-grated parmesan cheese
• Kosher salt
• 1 large bunch of flat kale leaf
Directions
• Preheat the oven to 350 degrees Fahrenheit. Line two sheet pans with parchment paper.
• With a sharp knife, remove and discard the hard rib from the center of each leaf, leaving the leaves as intact as possible.
• Place them on the sheet pans, drizzle or brush them with olive oil and toss to coat lightly. Sprinkle generously with salt and bake for 10 minutes until crispy.
• Sprinkle lightly with parmesan cheese and bake for another 5 minutes. Cool and serve!
Questions or comments? Email SOULlife@soul-cycle.com! Want to ride? Grab a series HERE and book a bike!