59 Late-Night Snacks Instructors Swear By
September 10, 2015
ooking for a healthy late-night snack? 59 instructors share the eats they reach for before bedtime...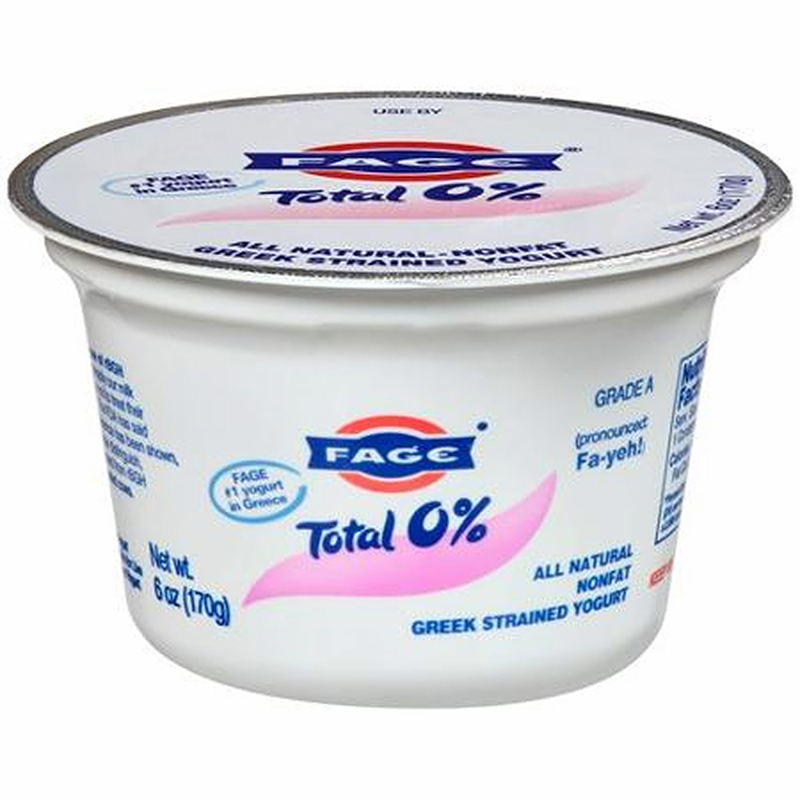 DREW BEREZOWITZ
Greek yogurt and honey.
RACHEL RIVAS
Frozen blueberries and vanilla protein powder: Mix the protein powder with a little water and pour it over the blueberries. It freezes on the blueberries and makes for a yummy late-night snack!
ROGER GARCIA
I love snacking, but for the sake of keeping it healthy, I'm all about frozen fruit! Frozen strawberries, blueberries, goji berries, grapes and, of course, bananas, which I sometimes pair with some peanut butter on a thin rice cake... soooo good!
ISAAC CALPITO

Coconut water, always....and maybe a sensible vegan ice cream.
JOEY COPPEDGE
I save the snacking for the daytime. (I'm pretty good at snacking non-stop.) If my body feels hungry at night, it's because I'm dehydrated so I will chug a whole glass of water and fall right to sleep.
ELIAS DUNCAN
You never can go wrong with a banana or an apple with crunchy almond butter.
JAMIE GLASSMAN
My healthy go-to midnight snack is a bowl of mixed berries or a bowl of Cheerios.
JAMES JARROTT
If I'm actually trying to be good, I typically go for a bowl of cereal (Honey Nut Cheerios are my go to... let the others gnaw on their organic, no-sugar rabbit food). It seems like I'm getting "dessert" without feeling like I'm back in college (#pintoficecream).
ISABEL YERKES
A Chocolate Chip Cookie Dough Quest Bar — It tastes like cookies, has 190 calories and 25 grams of protein.
LINDSEY SIMCIK
Vanilla Coconut Girl ice cream with almond butter on top!
RYAN STEINMAN
My go-to healthy midnight snack is "ants on a log," made by smearing almond butter on celery and carrots and then topping with raisins. It's healthy and reminds me of home as my mom used to make this for me as a kid!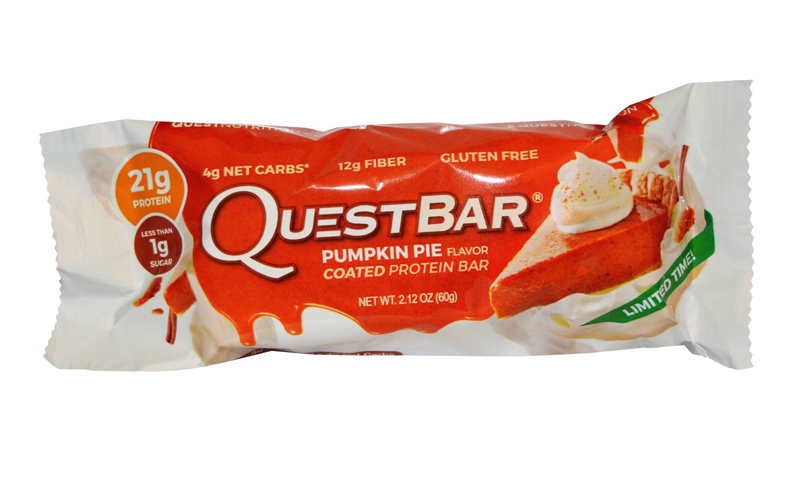 PAIGE HOWELL
Quest bars and Vitamin Water Zero in the Squeezed flavor!
AMANDA KAMM
Sunflower seed butter!
JOHN TAYLOR
I usually wake up dehydrated so it's usually grapes.
SARAH HEALY
For a healthy midnight snack, I do a small piece of cinnamon raisin bread toasted and topped with Justin's almond butter.
WILLIE HOLMES
My favorite midnight snack is a protein-rich, monounsaturated fat Godsend of a superfood: Pumpkin seeds. I like them unshelled and raw.
SANTRON FREEMAN
A cooked sweet potato with peanut butter, cinnamon and honey....THE BEST EVER!
NATALIE CAMP
I love Justin's dark chocolate peanut butter cups! Not sure how healthy they are but I tell myself they are acceptable. I also love BOOMCHICKAPOP popcorn in "lightly sweet" for a light snack after dinner if I feel like munching on something while lounging. I've turned my boyfriend onto it too so between the two of us, it's always in the pantry!
TAYLOR SHANK
My go-to is chocolate milk, and a banana with peanut butter. Indulgent yet full of protein and potassium for muscle recovery.
DANIELLE ROLLINS
A large glass of chocolate almond milk FOR THE WIN.
TINA JACKSON
ALMOND BUTTER!
MANDY BROOKS
I love KA•ME wasabi rice crackers to munch on late at night. The combo of the spice and crunch are a perfect fix.
NIKKI DELVENTHAL
Without boring you with the explanation of hormone production… Our sleepy brains pull a few tricks to nudge our bodies toward energy pick-me-ups in the form of calories, so we crave junk food when sometimes all we really need is more sleep. In my opinion, for those moments when hunger really does hit, anything high in protein is the best choice! I always have grilled chicken tenderloins cooked up and ready to go or cottage cheese in the fridge, for moments like these!
DURELL BROWN
My go-to healthy midnight snack is apple slices with peanut butter.
SARA SILK
Frozen grapes! My favorite snack after teaching my 8:30 PM classes!
CHRIS PEPE
Oatmeal with chocolate protein powder and a banana!
NICKY BOCCUZZI
Carrots and hummus are my favorite because together they're a low-cal snack even when eaten in large quantities!
JUSTINE SCHWARTZ
My go to healthy midnight snack would be carrots with everything or sriracha hummus… or rice cakes with peanut butter and granola!
SAM YEARSLEY
Wasabi almonds and Pellegrino.
AUBREY BAILEY
Rice cakes with peanut butter! I mean, peanut butter on anything to be honest!
ROBERT PENDILLA
Brad's Raw Leafy Kale Chips are a VAMPIRE KILLER!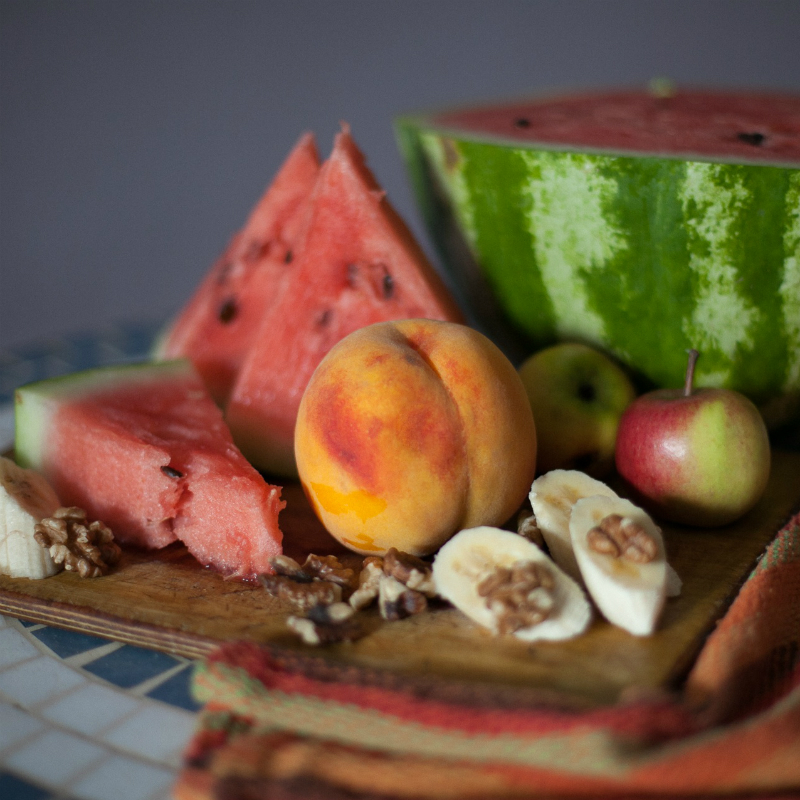 SYDNEY MILLER
Watermelon.
MADELEINE STARKEY
Rice cakes with almond butter and banana.
NABILA VALENTIN
Sliced green apples sprinkled with a chili lime coating. Reminds me of Mexican candy, just healthier of course.
LORI ABELES
Mary's Gone Crackers herb crackers with any cheese!
ANANDAH CARTER
Fresh popcorn made on the stove the old fashioned way — not the microwave!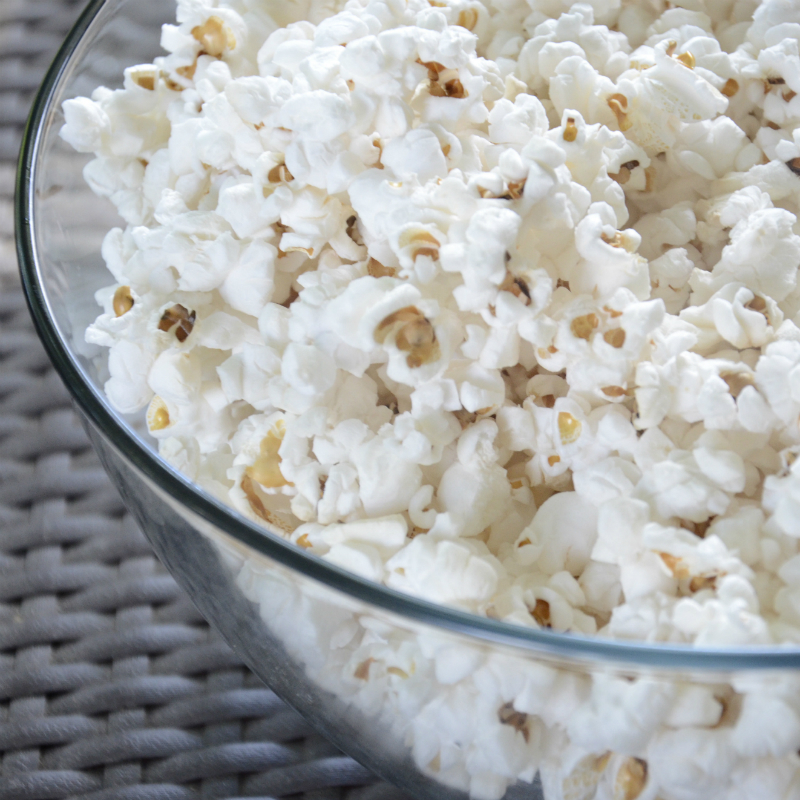 SAYRE MASTERS
Popcorn!
ALEX KANTER
Sugarless and flourless banana muffins! I take 1 egg (or two egg whites) and 1 banana, add a pack of Splenda and a touch of cinnamon and bake for 15 minutes!
GABRIELLE WISE
Ice cold juicy grapes.
HALLE MURCEK
I'm such a cereal freak: Kashi, peanut butter granola… or sometimes if I have almond butter around I just go right in for that.
MICHAEL HENZE
My favorite midnight snack has to be BBQ Quest Chips! I generally try not to eat late at night, so if I get hungry late, I know my body needs it to recover and rebuild. These chips are perfect for getting protein and almost nothing else! They also taste amazing. I can't remember the last time I've had a regular potato chip!
MARTHA KAPLAN
I'm never awake at midnight but I love grapes or cherries at night!
BEVIN PRINCE
Watermelon juice or a couple spoonfuls of honey (seriously). I have a serious sweet tooth.
CASI REALI
My go-to heathy midnight snack is whatever fruit is in season! I have a major sweet tooth.
KALEY SKOGLUND
Apple and almost butter... it feels guilty but it does the body good!
KC SKLAR
Peanut Butter & Co. Crunch Time natural peanut butter on a whole wheat wrap or rice cake
RICH MARTINO
Coconut sorbet.
ELEYNA GOMEZ
I'm usually never awake at midnight because I teach quite a few really early classes, but if I'm hungry after dinner, a tablespoon of Peanut Butter & Co. peanut butter always does the trick.
STEVIE SANTANGELO
I need my salty first then sweet: Skinny Pop Black Pepper popcorn, which is low in fat, crunchy and low in calories but I do have to measure out a bowl and leave the bag in the kitchen. Then I follow it up with a 100 calorie Chobani yogurt. Key lime is my favorite! It's high in protein, low in fat and not too heavy for that late night fix!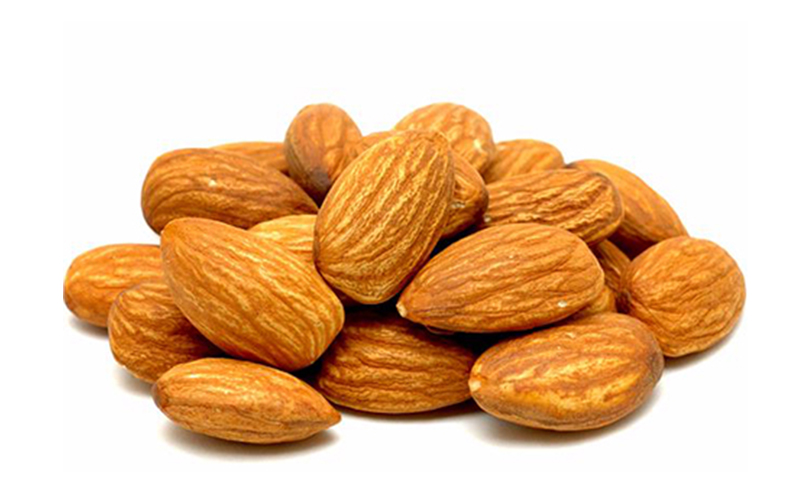 MAYA ELIAS
Raw almonds and dark chocolate (75% cacao or more)
LEXI BRAWER
A bowl of fresh cherries! They're a great source of natural melatonin!
JULIE ANNE QUAY
If you're looking for the best recovery food if you've been riding a lot and your body is tired and you want to get everything out of it, grab a small handful of Ghirardelli Chocolate Milk Chocolate Baking Chips!
LOUISE GASSMAN
Peanut butter and honey on a toasted cinnamon raisin English muffin.
MEGAN KELLY
I try not to eat super late or I'll never fall asleep but if I do it's an apple with almond butter!
HALLIE WILSON
A scoop of almond butter!
BRENT LOCEY
Protein shake with a scoop of chocolate whey powder, 2 percent skim milk, ice — and blend.
IAN MCANDREW
I'm not sure if this is considered healthy but I have a strange habit of baking chocolate chip cookies late at night and eating them fresh from the oven. So... balance?
MOLLI SULLIVAN
A piece of fruit or a brown rice cake with a teaspoon of nut butter!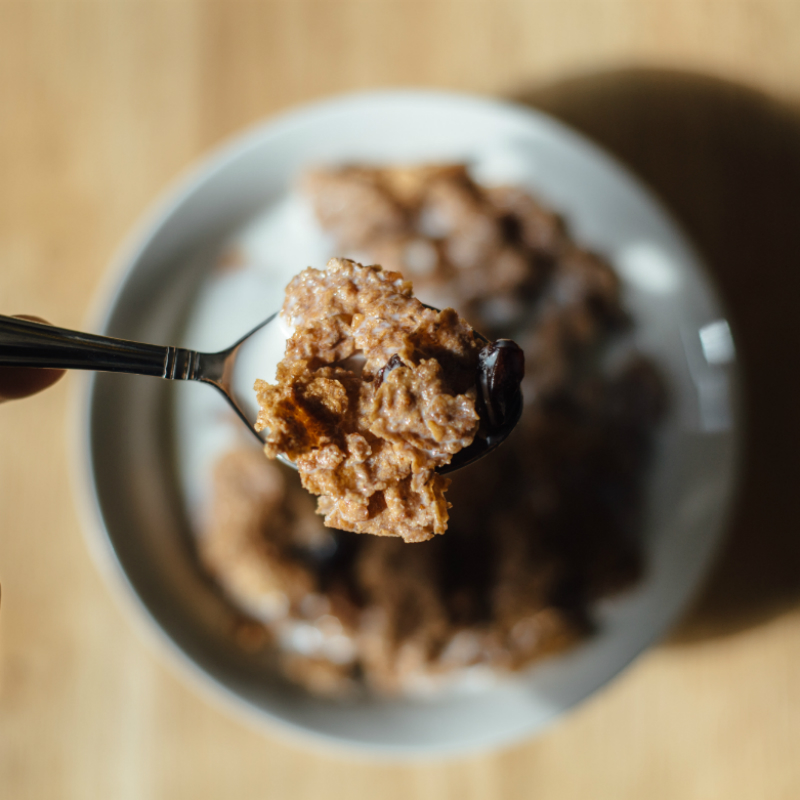 HAYES CALLAWAY
Cascadian Farm Raisin Bran Cereal: With 2 percent milk, this stuff is heaven. Add a little honey, and it's the perfect dessert.
Want to ride with one of these well-fueled rockstars? Grab a series HERE and book a bike! Questions or comments? Email blog@soul-cycle.com!
MORE FROM SOUL