3 Mocktail Recipes Perfect for #SummerofSoul
July 7, 2016
ooking for a 'gram-worthy drink minus the alcohol? Look no further. JERRELLE GUY of Chocolate for Basil reveals her recipes for amazing summer mocktails with a warrior-worthy ingredient: kombucha!

Kombucha is a fermented tea that packs a host of health benefits thanks to the colony of friendly bacteria and yeast that's added to it. Think: probiotics with fizz. Kombucha drinks are pleasantly effervescent and sweetened just enough to bring out the flavors of the tea and any of the added signature ingredients. The tea can be green or black. You can find a variety of flavors at your local supermarkets or health markets. From guava to lavender, they're the perfect topper for your summer mocktail. Get creative with your own, or follow some of the recipes below!
Dark and Storm-Tea
This mocktail is great for stomach repair. The prune juice helps keep you moving off the bike and the ginger will settle the stomach. Feel free to add grated ginger to this drink before shaking for an even bigger ginger punch!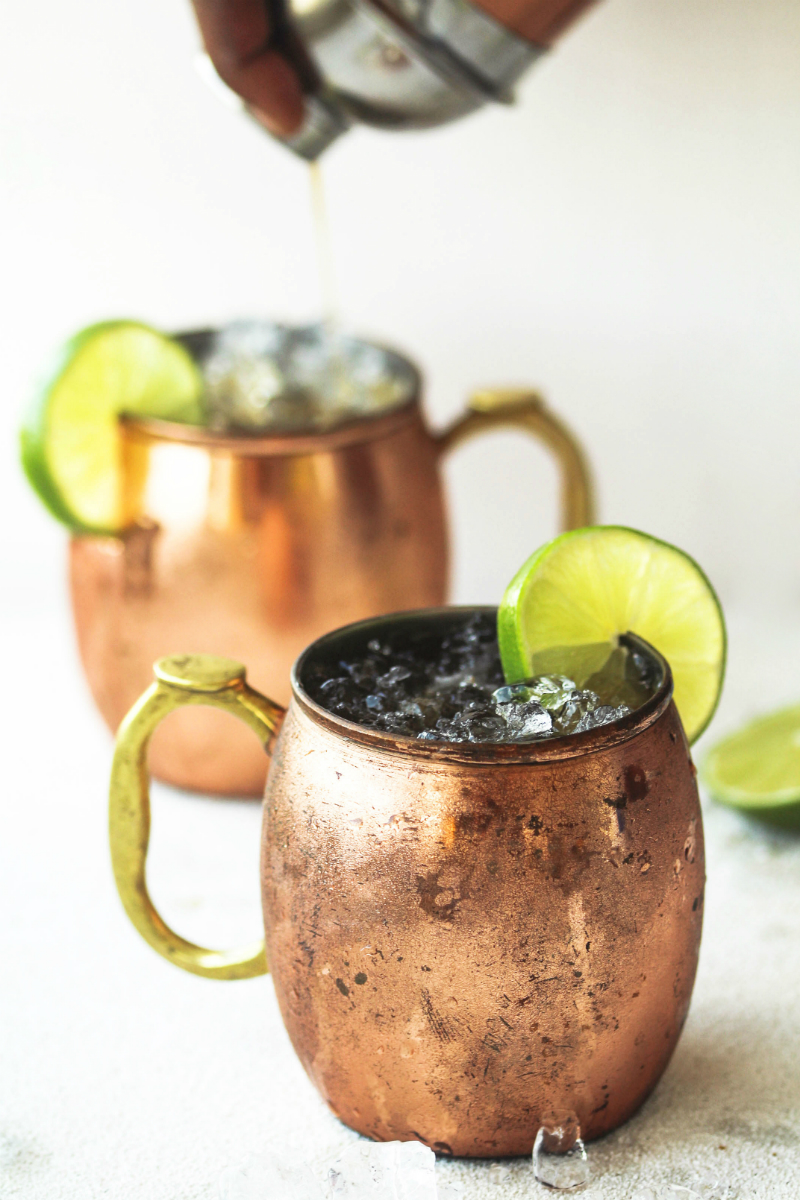 (Makes two drinks)
2 tablespoons lime juice
2 tablespoons simple syrup
1 tablespoon grated ginger (optional)
1/2 cup prune juice
3/4 cup ginger kombucha , divided
Splash ginger beer
2 cups ice
Sliced lime for garnish
Fill a shaker with the lime juice, simple syrup and grated ginger, if you're using it. Top with the prune juice and fill with the ice. Put the top back on the shaker and shake for 10 seconds or until the sides of the shaker gets frosty and the liquid gets cold. Pour into two separate copper mugs and pour the half the kombucha over each. Top with a splash of ginger beer and garnish with a slice of lime. Serve!
Mango Bucharita
You won't even notice the missing vodka in this one. This margarita mocktail is luscious and the perfect thing to cool you down when relaxing under the hot summer sun.
(Makes one drink)
Rim: 1 tablespoon sea salt, zest of lime, 1 tablespoon lime juice
1 cup frozen mango
Juice of half lime
1 tablespoon simple syrup
1/2 cup Mango kombucha
Fill a small plate (a little bigger than the circumference the margarita glass you will be using) with sea salt and lime zest, and mix. In a separate small plate around the same size add the lime juice. Take the margarita glass, turn it upside down and dip it into the lime juice so the entire rim is soaked. Then dip the wet rim into the sea salt and lime zest so that the rim gets completely covered. Turn it right side up and set aside. In a food processor, combine the mango, lime juice, simple syrup and Mango Kombucha. Blend on high just until it's completely combined. Pour into the rimmed glass and serve.
Cucumber Basil Cooler
This mocktail was made using the original kombucha flavor, but spruce it up by switching the original flavor with a Hibiscus-flavored kombucha or even a Maqui Berry Mint!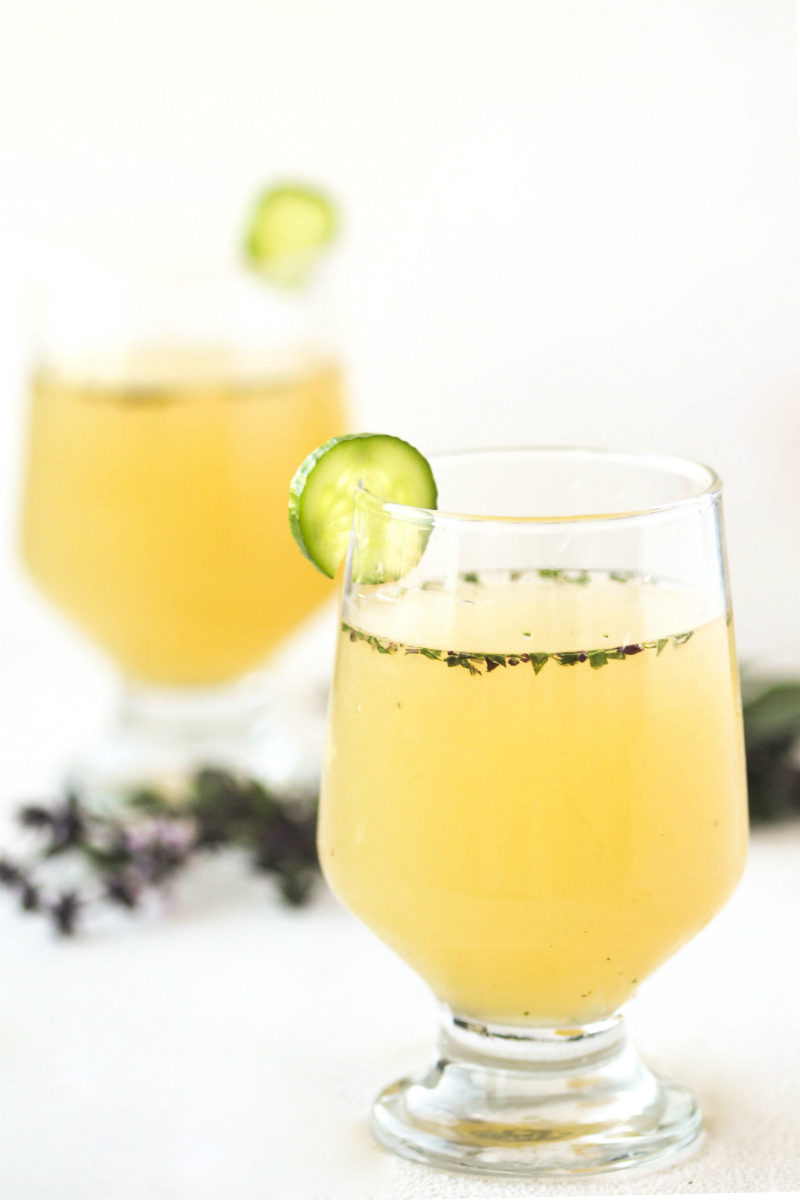 (Makes two drinks)
1 cup organic lemonade
1 tablespoon chopped Thai basil (Or regular basil)
1 mini cucumber, chopped
1 tablespoon simple syrup (depending on the sweetness of your lemonade)
1/2 cup kombucha original (1/4 cup each cup)
1 cup ice
Basil and cucumber for garnish
In a cocktail shaker, add the cucumber, basil and simple syrup. Muddle until the basil releases its oils. Add the lemonade and the ice. Shake for 10 seconds or until the sides of the shaker gets frosty and the liquid is cold. Divide between two glasses and top each glass with 1/4 cup of kombucha and serve!
Do you have a SOUL Story or recipe to share? Email SOULlife@soul-cycle.com! Want to ride at SOUL? Grab a series HERE then book a bike!