3 High Protein Vegan Recipes to Try Right Now
April 14, 2016
eteran vegan chef Terry Hope Romero shares three tasty and satisfying protein-packed recipes from her latest cookbook, "Protein Ninja."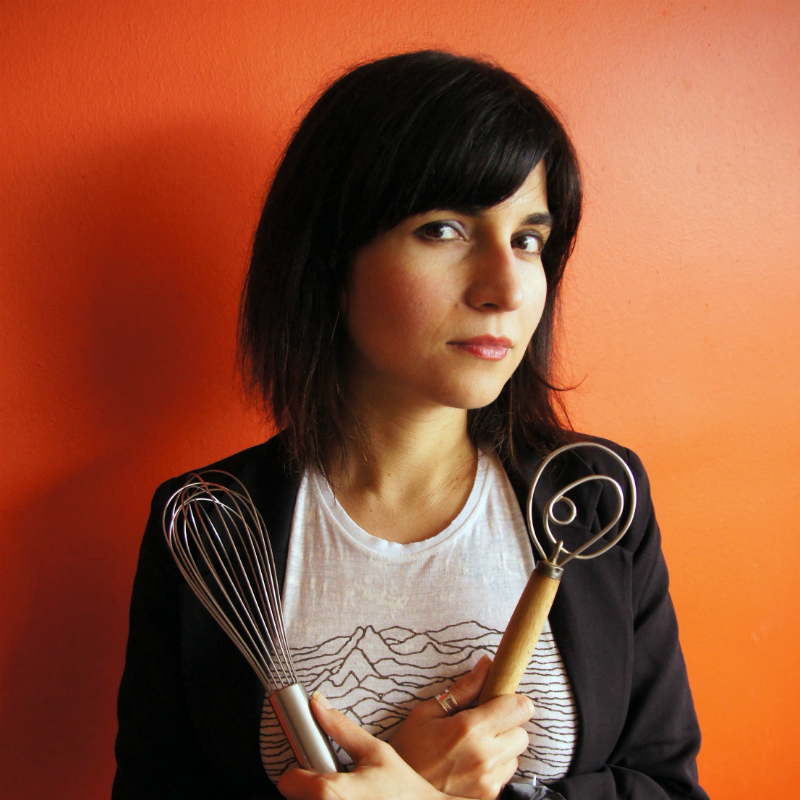 A pervasive misconception about eating vegan is that the diet doesn't provide enough protein. But chef and author Terry Hope Romero knows plenty of plant-based options for adding protein to your plate — and she's sharing them with SOUL.

"Protein has long been an American obsession," says Romero. "While how much we need is often exaggerated, we do require high-quality protein to feel good — especially if we're active."
Hip to the fact that protein provides a number of essential benefits — from curbing muscle loss to maintaining a healthy weight to, perhaps most importantly, feeling fuller longer — Romero developed more than 100 protein-rich recipes with this science in mind.
"Of great interest to me is new evidence suggesting that, as adults age and their appetites decrease, there's a tendency to fill up on processed carbs that can displace protein in the diet," Romero says. "I reasoned that, if we're going to enjoy the occasional scone or cookie, or build a balanced meal with a veggie burger or a salad, why not boost it with a little added plant-based protein?"
Enter Protein Ninja: Power Through Your Day with 100 Hearty Plant-Based Recipes that Pack a Protein Punch. Romero's eighth cookbook to date, it showcases an impressive collection of perhaps the best high-protein foods for meat-free eaters — and experimenters! Anticipate simple tips for sneaking more of this macro nutrient into delicious plant-based dishes — from breakfast to dessert and everything in between. Featuring a wide variety of ingredients and flavors, and an arsenal of gluten- and soy-free options, Romero's recipes prove suitable for athletes and laymen alike.
Want to put some plant-based protein on your plate? Try these three recipes: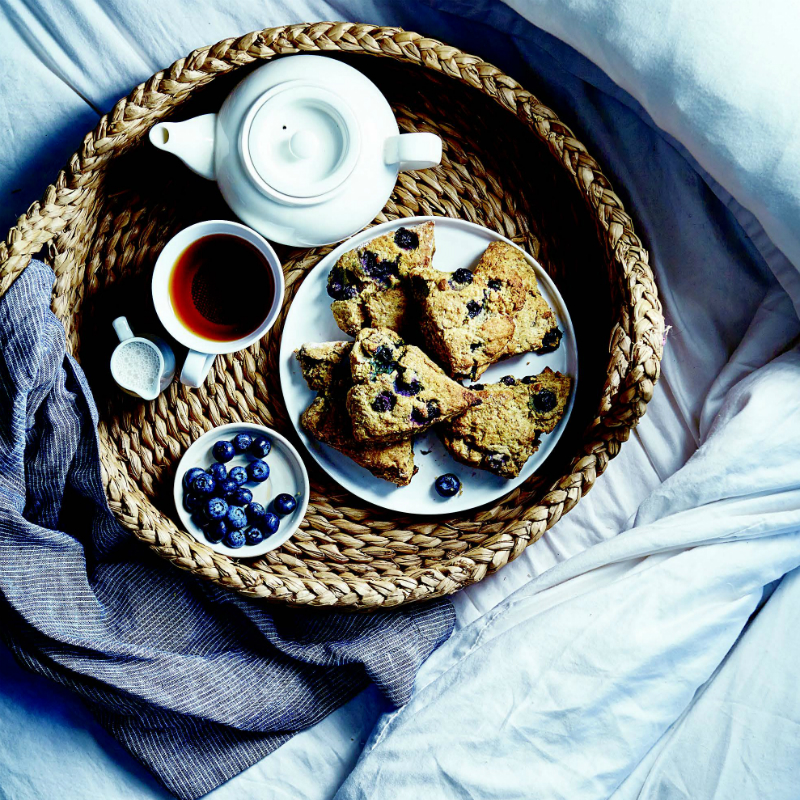 BLUEBERRY LEMON PROTEIN SCONES
Makes: 10 wedge-shaped scones or 8 large scones
Time: 1 hour (includes oil chilling* time)
INGREDIENTS
1½ cups unbleached all-purpose flour + more for dusting

1 cup whole wheat white or whole-grain pastry flour
1 tablespoon baking powder
1 teaspoon baking soda
½ teaspoon salt
¼ cup refined coconut oil, almost frozen*
¼ cup canola oil, almost frozen* who freezes canola oil?
1 cup unsweetened, plain soy or almond milk
½ cup brown rice protein powder
⅓ cup organic sugar + more for sprinkling
3 tablespoons freshly squeezed lemon juice
1 teaspoon pure vanilla extract
Grated zest of 1 lemon
1 cup frozen blueberries (kept frozen)
Canola oil for brushing
*Pour canola and coconut oil into a small plastic container and pop into the freezer for 20–25 minutes, or until very thick and cloudy. The oil should have the consistency of sorbet. If too frozen, just leave on the counter for about 5 minutes until softened.
Step 1
Preheat the oven to 400˚F. Line a baking sheet with parchment paper.
Step 2
In a large bowl, stir together the flours, baking powder, baking soda, and salt. Form a well in the center of the flour mixture.
Step 3
In a blender, pulse together the almost frozen oils, soy/almond milk, rice protein powder, organic sugar, lemon juice, vanilla, and lemon zest until smooth. Pour this mixture into the flour well and add the frozen blueberries. Stir together just enough to moisten the ingredients to create a soft dough. Do not over-mix the dough.
Step 4
Dust a work surface with a little extra flour and turn the dough onto the work surface. Divide the dough in half and shape half into a disk just under 1-inch thick. Slice each disk into six wedges. Transfer the wedges to the parchment paper. Brush the tops with canola oil and sprinkle with sugar.
Step 5
Bake for 20–22 minutes, or until lightly browned and firm. Serve warm, or split and toast on a griddle.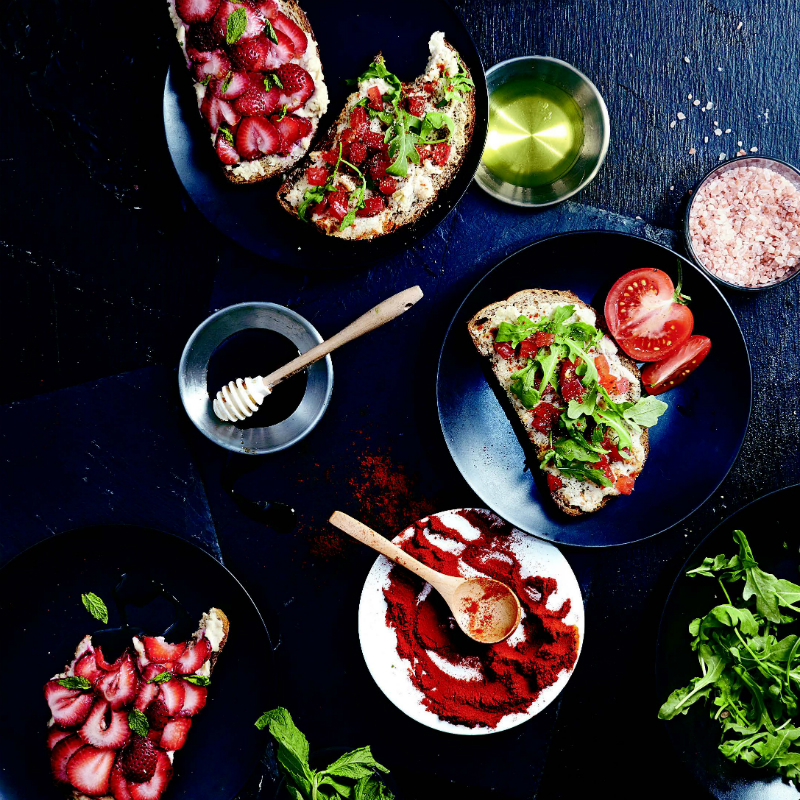 WHITE BEAN & CASHEW RICOTTA TOAST
Makes: About 2 cups spread
Time: < 30 minutes
INGREDIENTS
½ cup unroasted cashew pieces

½ cup hot tap water
1 (16-ounce) can cannellini or navy beans, well drained and rinsed
2 teaspoons mild-flavored olive oil
2 teaspoons freshly squeezed lemon juice
½ teaspoon agave nectar
½ teaspoon salt
Hot whole-grain or sourdough toast
SAVORY GARNISHES
Baby kale leaves
Diced cherry tomatoes
Ground sweet paprika
Freshly ground black
Pepper
SWEET GARNISHES
Thinly sliced strawberries
Fresh mint leaves
Date syrup or pure maple syrup
Pink sea salt
Step 1
Make the spread: In a small bowl, combine the cashew pieces with hot water and soak for at least 20 minutes, or until the cashews are tender. Set aside 1 tablespoon of the soaking water and drain away the rest.
Step 2
In a food processor, blend the drained cashews and the reserved soaking water into a thick, slightly grainy paste. Add the beans, olive oil, lemon juice, agave nectar, and salt. Pulse into a thick mixture, occasionally stopping to scrape down the sides of the processor bowl. Don't over-blend; it's preferable that this has a somewhat grainy texture. Taste and add a pinch more salt, sugar, or lemon juice, if desired.
Step 3
Enjoy immediately or chill for at least 30 minutes to enable the flavors to develop.
Step 4
Slather over hot toast and top with either savory or sweet garnishes.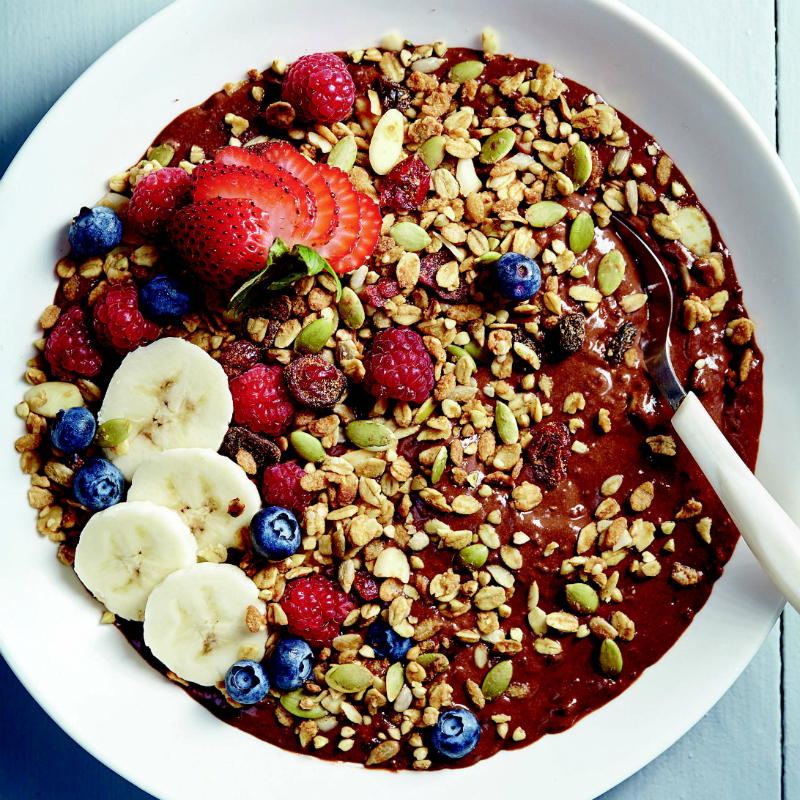 CHOCOLATE AVOCADO SMOOTHIE BOWL

Makes: 1 serving
Time: < 10 minutes
INGREDIENTS
1 heaping cup sliced frozen banana (about 1½ whole bananas)

½ Haas avocado, frozen, pitted, peeled, and sliced
1 scoop (about ¼ cup) of your favorite vegan protein powder (unflavored, vanilla, or chocolate)
½ cup vanilla almond milk or pure coconut water
2 large, soft dates, pitted
2 tablespoons raw or high-quality cocoa powder
2 teaspoons chia seeds
¼ teaspoon pure vanilla extract
Step 1
Pulse all ingredients in a blender on low to medium speed. Occasionally stop blending and use a rubber spatula to scrape down sides.
Step 2
The idea is to pulse only enough to blend everything into a thick, creamy mass, a little bit like soft-serve ice cream. Take care not to over-blend or blend at too high a speed, as the resulting heat will melt the smoothie bowl.
Step 3
When blended and smooth, scoop into a bowl, add your favorite toppings, and eat immediately!
CHOCOLATE ALMOND BOWL
Blend in ¼ teaspoon almond extract and ¼ cup chopped roasted almonds.
MOCHA BOWL
Blend in either 1 teaspoon of espresso powder OR 1 chilled shot of homebrewed espresso.
COLD BREW BOMBER BOWL
Replace half — or, if you're ready to lose your mind, ALL — the almond milk with cold brewed coffee.
CHOCOLATE MINTY GREENS BOWL
Fresh remix: Blend in ½ cup chopped kale or spinach greens and a handful of fresh mint.
All recipes from Protein Ninja: Power Through Your Day with 100 Hearty Plant-Based Recipes that Pack a Protein Punch by Terry Hope Romero. Reprinted courtesy of Da Capo Lifelong Books.
Nell Alk is a writer and editor based in New York. Since 2008 she's been reporting on topics ranging from food to music, fashion to film, art to nightlife. Outlets she's contributed to include the Wall Street Journal, the New York Daily News, Cosmopolitan, Paper, Soho House Magazine and The Daily Meal, among others. Nell is an animal lover and avid vegan, always eager to know what's next to emerge on this ever-evolving frontier — be it an innovative chef, a fresh recipe, a new plant-based product or whatever else. If it's cruelty-free and culturally relevant, she's into it. Read more of her work HERE and interact with her on Instagram, Facebook and Twitter.