20 Protein Powders to Power Your Workout
July 27, 2016
ooking to scoop a little protein powder into your smoothie — but stymied by all the options? Find our which types our instructors swear by...

ISOPURE
IAN MCANDREW
Isopure is the only protein powder I use. It's very lean and never affects my stomach.
STEVIE SANTAGELO
Jay Robb Egg White protein powder in vanilla or chocolate is the best, hands-down. It mixes great with water or you can get fancy and whip up a shake with coffee, ice and a scoop of powder for a little extra " get="" up="" and="" go."="" <="" p="" >="" <="">
I also love the Isopure liquid protein in glass bottles. This stuff is crystal clear, easily assimilated by the body and available at every GNC or Vitamin Shoppe! They have all kinds of fun flavors like green apple, black tea with lemon and coconut. I drink half a bottle after every class, but just use it when you need it.

TAYLOR SHANK
I drink Isopure Protein in the chocolate flavor. It has no carbs, no sugar, tastes great, doesn't feel heavy and mixes great with peanut butter and bananas.
PLANT FUSION
TIFFANY DANIELS
I drink Plant Fusion Complete Plant Protein before every class.
DANIELLE ROLLINS
I love the vanilla bean flavored Plant Fusion protein powder. It's vegan, gluten-free and soy-free —- just 100 percent plant power perfection.
VEGA SPORT
NICHOLAS WAGNER
I love drinking Vega Sport Protein with alpha amino performance aminos.
MEGAN SPARKS
I love Vega Sport protein powder in vanilla.
SARAH HEALY
My go-to protein powder is Vega Sport in chocolate or vanilla! You can get it at Whole Foods.
ELEYNA GOMEZ
I love Vega Sport Protein in chocolate.
ROGER GARCIA
My go-to protein powder is Vega Sport. It's lactose-free and so tasty.
VEGA ALL-IN-ONE
GAYLE FULLER
Vega All-In-One protein powder is great.
VEGA PROTEIN
NAZ SANDERS
Vega protein powder in vanilla or chocolate!
KALEY SKOGLUND
I use Vega as a protein powder!
MADDY CICCONE
Vega protein powder and bars are the best!
ALLISON SANTINI
My favorite protein powder is Vega Sport in chocolate because it's a natural plant-based protein.
VEGA PROTEIN AND GREEN
NINA RUTSCH
I love Vega Protein & Greens in vanilla!
GARDEN OF LIFE
STEPH PETERS
My go-to protein powder is Garden of Life's Raw Organic Meal Replacement.
PREMIER PROTEIN
DAVID ZINT
Chocolate Premier Protein! It dissolves quickly and effortlessly and tastes great with just water. Plus they have pre-made box shakes as well, in case you're in a hurry.
SUNWARRIOR
JAKE WHETTER
I swear by Sunwarrior Warrior Blend Raw Vegan Protein in chocolate.
WAYNE PHILLIPS
I mix Sunwarrior protein powder in chocolate with a little maca for my go-to protein shake.
SHAKEOLOGY
AYANA CURTIS
I love making Shakeology protein shakes in chocolate. Just add a banana, peanut butter or both! It's so delicious, creamy and filling!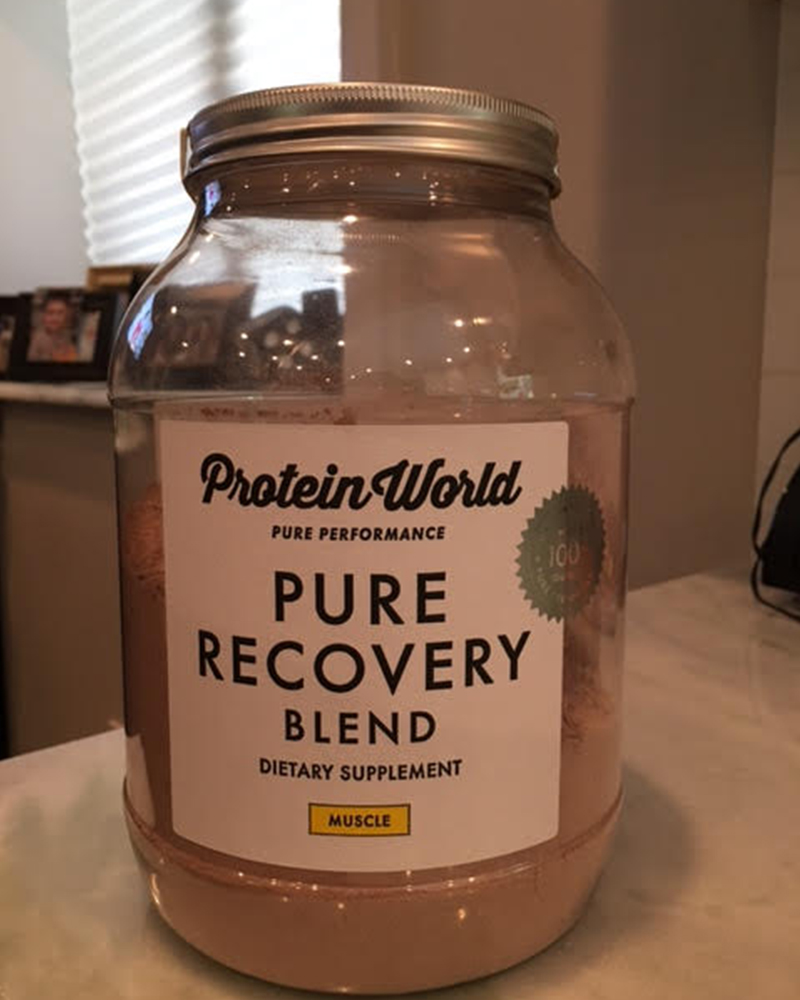 PROTEIN WORLD

JANINE CRECCO
Protein World Pure Recovery chocolate protein powder!
SOURCE ORGANIC
JOYCE FRANCO
My favorite protein powder is Source Organic Protein — either vanilla whey or peanut butter protein!
OPTIMUM NUTRITION
JENNA GAROFALO
Optimum Nutrition Pro Complex Whey Protein in chocolate!
PROGENIX
ROXIE JONES
I love Progenix chocolate peanut butter protein.
PRIMAL FUEL
JILL VALENTE
I use Primal Fuel Coconut Chocolate!
GOLD STANDARD
ISABEL YERKES
Gold Standard 100% Whey protein powder in cookies and cream!
JUSTINE SCHWARZ
Gold Standard 100% Whey protein powder in any flavor is delicious!
ORGAIN VIVA
TIM MCGARRIGAL
Orgain Organic Viva Vanilla is the best!
TERA'S ORGANIC
LEXI BRAWER
Tera's Organic Whey protein powder is super delicious — my favorite flavor is coffee.
JUICE GENERATION
ISAAC CALPITO
I love getting the Chocolate Protein Knockout smoothie with peanut butter from Juice Generation.
Questions or comments? Email SOULlife@soul-cycle.com! Want to ride? Grab a series HERE and book a bike!
The information presented is intended to be of general informational use and is not intended to constitute medical advice, probable diagnosis or recommended treatments. Please take an individual approach and consult your physician on which dietary choice is best for you.