19 Quick Protein Bar Picks
April 1, 2016
Gotta eat on the go? Protein bars can provide a quick, easy solution — and with so many varieties these days, there's an option for everyone. Check out 19 bars our instructors grab when they need to fuel up fast…
1. LÄRABARS

If you're looking for a bar with a short list of simple ingredients, Larabars are for you. Made almost purely of fruit and nuts, these 200 calorie bars are a favorite of Westchester instructor JILL VALENTE. Another devotee? Short Hills instructor ROGER GARCIA: "Obsessed with Lärabars! The Apple Pie flavor is less than 200 calories and is really my on-the-go snack. It also happens to be vegan, gluten-free and dairy-free which doesn't hurt!" And the Peanut Butter and Jelly flavor has hooked both RICH MARTINO and KIRSTEN KOPPE, who says "it actually tastes like my two favorite things: PB&J!"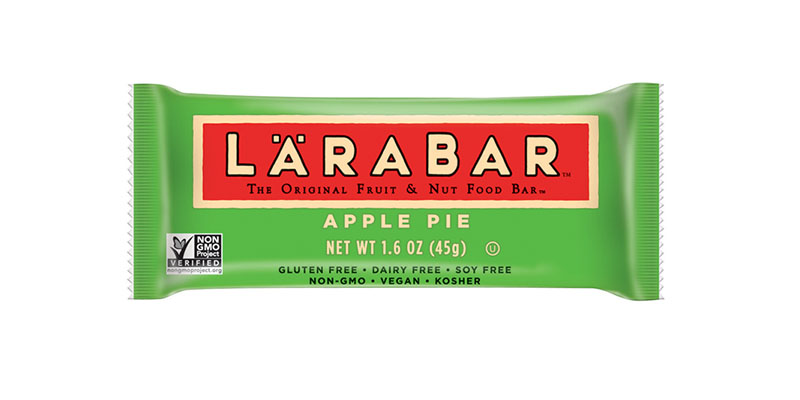 2. KIND BARS

These crunchy, nut-based bars are gluten-free and come in dozens of flavors, from antioxidant-packed Pomegranate Blueberry Pistachio to the unique Black Truffle Almond & Sea Salt. "I love the Kind Plus Peanut Butter Dark Chocolate," Boston instructor CATIE CHANG says of the choice that's also a favorite of Bay Area rockstar MEGAN SPARKS. "Gluten free, all real ingredients with 8 grams protein while satisfying my chocolate cravings!" Adds NY instructor SELENA WATKINS, "the Almond and Coconut KIND bar offers a little carb boost before class. It's a small pick-me-up but not too heavy to digest." More fans? DC instructor ALEX KANTER loves the Dark Chocolate Cherry and Westchester instructor MARTHA KAPLAN says that the Caramel, Almond and Sea Salt "has the right combination of natural sweetness and crunch!"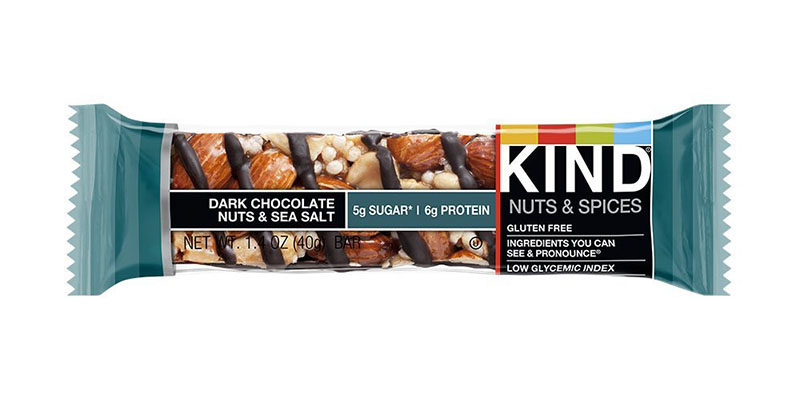 3. HEALTH WARRIOR CHIA BAR
"This little, on-the-go bar is yummy, only 100 calories and keeps me energized and full in between classes!" Long Island instructor JUSTINE SCHWARTZ says of these low-sugar snacks filled with protein and fiber-rich chia seeds.
4. ALOHA BAR
"I'm really into Aloha bars right now, which are tasty, vegan, gluten and GMO free, and have a relatively low sugar content," says NYC instructor MADELEINE STARKEY. Still, she admits, "The thing with bars is they're not perfect. By definition, they're there for you when you're in a pinch and can't eat a proper sit-down-something. They're never going to replace a meal, but you should still search for ones that satisfy your hunger without flooding the body with chemicals and known allergens."
5. QUEST BARS
"I love Double Chocolate Chunk Quest Bars," says Bay Area instructor SARAH HEALY. "They satisfy my sweet tooth, give me the boost of energy I need and hold me over until I can eat something substantial and protein-packed after class!" Adds AUBREY BAILEY, who rocks the podium in Miami, "Chocolate Chip Cookie Dough Quest bars are my absolutely favorite! They are so delicious AND filling since they are packed with protein!" Both LA instructor SUMMER WELDON and San Francisco rockstar JENEA SUTTON are fans of the Cookies and Cream flavor, while Chicago instructor SHANNON FLANAGAN says, "I have given up bars completely over the past few months to eat more real food. The only bars I would eat would be Quest bars."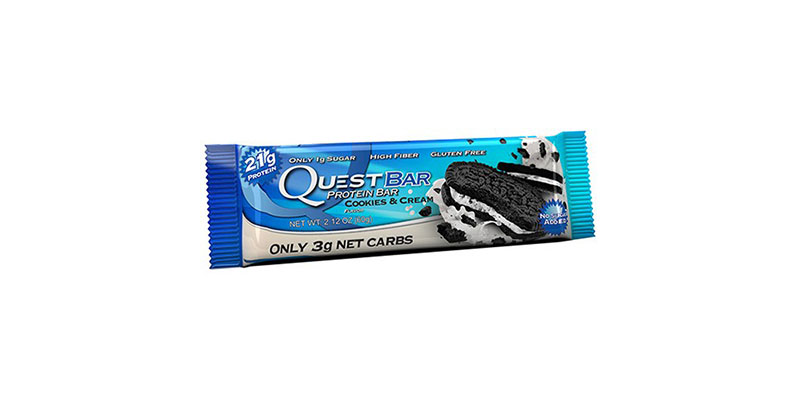 6. VEGA SPORT PEANUT BUTTER CHOCOLATE
When LA instructor ALLI FORSYTHE needs a snack, she opts for Vega Sport Peanut Butter Chocolate, which contains 260 calories, 15 grams of protein and 11 grams of fat. A good choice for vegan eaters, this bar gets its flavor from dates, organic tapioca syrup, organic whole grain brown rice syrup, agave syrup and cane syrup.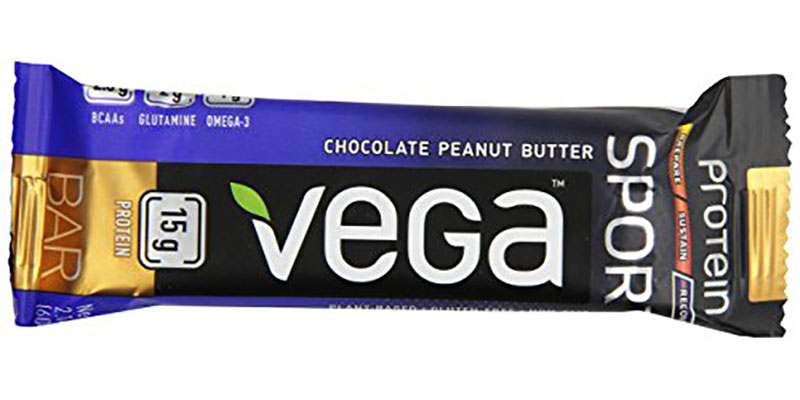 7. LUNA BAR
"I love the Lemon Zest Luna Bar," says LA instructor MOLLY SCHREIBER. "It's lighter than other bars; it doesn't weigh me down when I'm teaching at 6:00 AM but gives me a little energy to get going." (Instructor BAILEY KROUSE loves the Lemon Zest flavor, too.) Long Island rockstar SABINE GERDTS adds, "When I'm running around and need something quick and easy, my favorite bar for a snack is a Luna Bar! You can find them anywhere, they taste great and they're packed with protein. Also, a lot of their flavors are vegan, so it's perfect for me."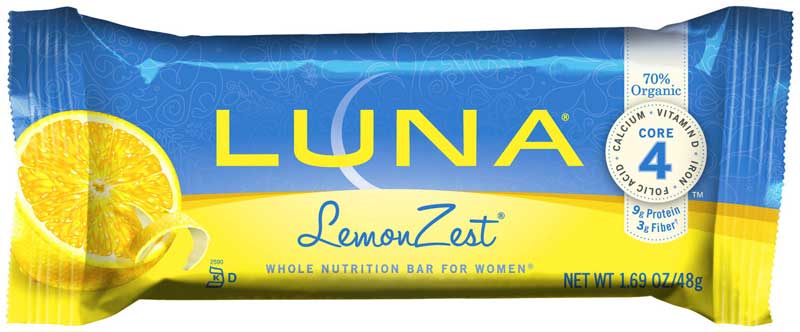 8. BULLETPROOF BAR
The Bulletproof craze has gone way past coffee. Now there's a Bulletproof Bar with collagen protein! "It's real food that keeps you FULL and FOCUSED!" LA instructor TIFFANY DANIELS says of the snack containing organic cashew butter, Bulletproof® XCT™ Oil Powder as well as organic coconut oil, sea salt and stevia. With 226 calories, 11 grams of protein and 7 grams of fat, this snack can provide energy before or after class.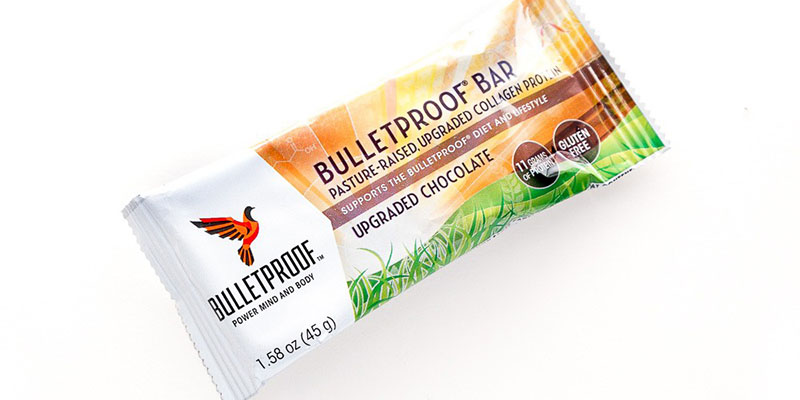 9. EPIC BISON BACON BAR
Calling all Paleo fans: The Bison Bacon bar contains bison, savory bacon and fruit combine to create a one-of-a kind flavor that instructor JENNA GAROFALO loves. Packed with omega-3, iron and vitamins, this 200 calorie bar is a low-glycemic option for pre and post-workout.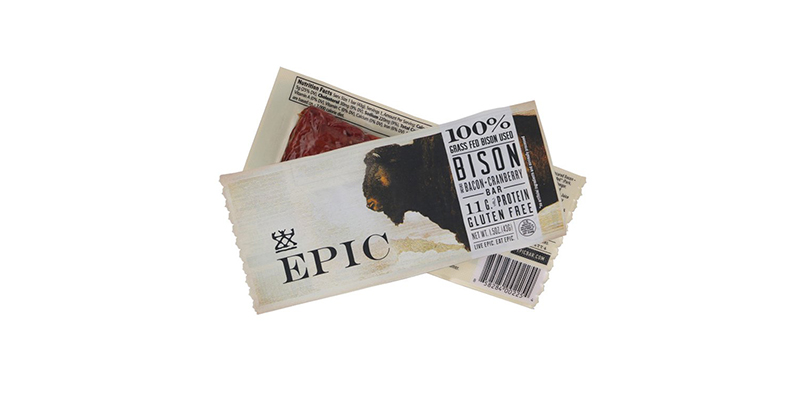 10. PROBARS
"I really enjoy ProBars (Mixed Berry) right after a ride," says LA instructor DANI ROBERTSON. "They're tasty and still packed with so many nutrients." Indeed, the 190-calorie, non-GMO snacks are dairy-free and soy-free and contain rolled oats and brown rice protein.
11. EARLY BIRD CRACK OF DAWN BREAKFAST BAR
"I'm currently obsessed with a granola bar called Early Bird: Crack of Dawn Breakfast Bar," says NYC instructor JOYCE FRANCO. "I highly recommend it... It's got the perfect balance of crunchy and chewy textures and just the right amount of sweet and salty, that leaves you craving more and more. MMMMMM." Made with rolled Oats, organic coconut, puffed rice, sunflower seeds and dried cherries, this 280 calorie bar is basically just what it says: healthy breakfast in a bar.
12. RISE BAR
Made from just three ingredients — almonds, honey and whey protein isolate — the Almond Honey Rise Bar is a staple for Boston instructor LEAH LIFE. Non-GMO and free of soy, peanut, gluten, artificial sugars, preservatives or sugar alcohols, these back-to-basics snacks contain 280 calories and 20 grams of protein.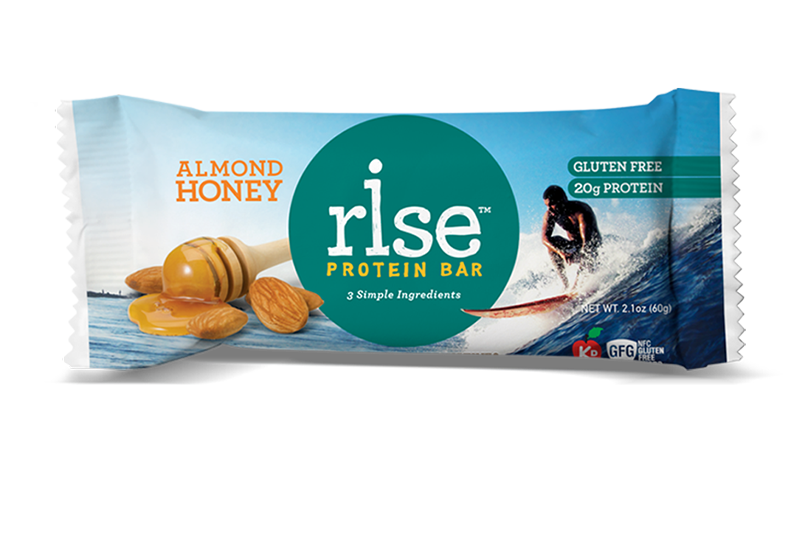 13. OATMEGA BAR
I love the Oatmega chocolate peanut butter crisp bar because it's made with wholesome organic ingredients and grass-fed whey — a perfect balance of carbs and protein... and some chocolate chips can't hurt!" says NYC and Greenwich instructor ROXIE JONES. The gluten-free snack also delivers 7 grams of fiber and a healthy dose of omega-3, courtesy of responsibly-caught fish oil (that you can't taste… we promise).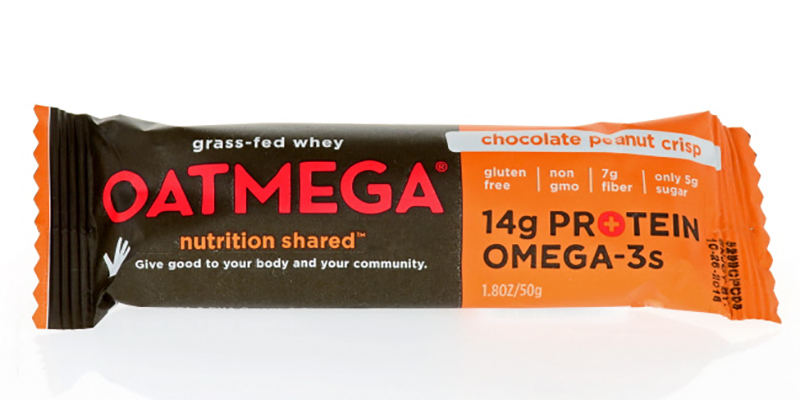 14. THINKTHIN BARS
"ThinkThin bars are great when on-the-go," says NYC instructor OLIVIA AMATO. "0 grams of sugar and 20 grams of protein!" They're gluten-free, derive protein from a blend of soy and whey, and get a sweet flavor from malitol, a sugar alcohol that's used as a sugar substitute.

15. COMBAT CRUNCH
"When other bars begin to taste like doorstops, these are a good alternative!" NYC instructor TAYLOR SHANK says of gluten-free Combat Crunch, which contains about 210 calories and 20 grams of protein from whey and milk.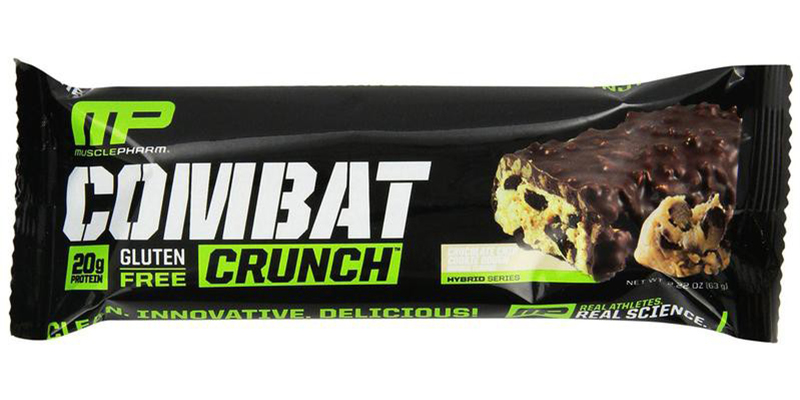 16. GO RAW BARS
NYC instructor ISAAC CALPITO swears by the Apricot flavor of these organic snacks made with sprouted flax seeds, apricots, raisins, dates and lime juice. Each omega-3 rich bar contains about 220 calories, 7 grams of fat and 5 grams of plant protein.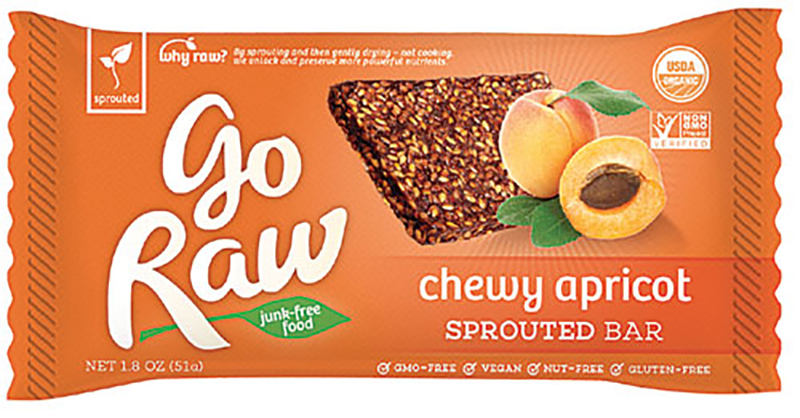 17. MACRO BARS
"I love MacroBars, which are vegan, gluten-free and really, really bomb diggity in the taste department," says LA instructor DANIELLE MCCLEEREY. Organic and GMO-free, these picks pack about 12 grams of plant-based protein (derived from brown rice and peas) and clock in at around 290 calories per bar.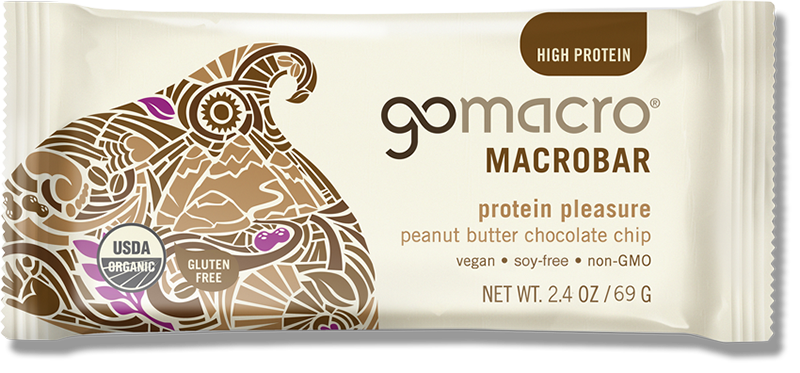 18. SNICKERS
Okay, so it's far from an official protein bar — and maybe not the healthiest choice on this list with its 6 grams of saturated fat and 4 grams of cholesterol. But that doesn't change NYC instructor JAMES JARROTT's devotion to this drugstore aisle treat: "I'm a huge fan of this deliciously filling bar. It's actually been around for awhile, but I think some people forget about it with all the other supplements and whatnot on the market. You've probably heard of it, but if you haven't definitely grab one today: SNICKERS."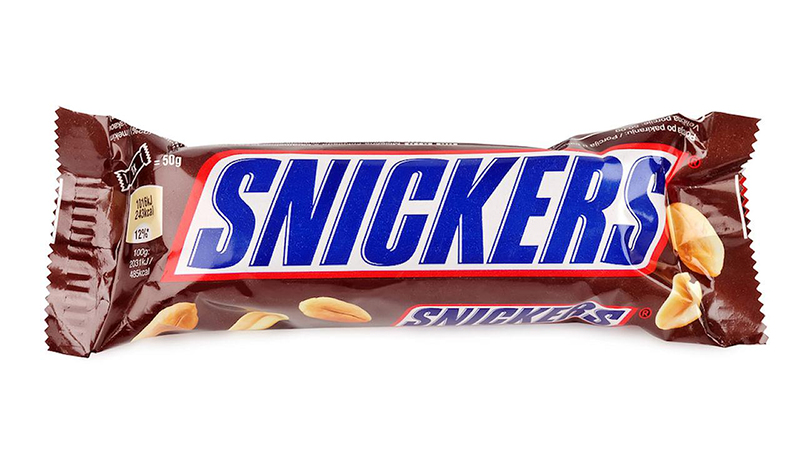 19. ZONE PERFECT BAR
Speaking of a certain candy, NYC instructor HALLE BECKER says the Zone Perfect Chocolate Peanut Butter Bar "tastes like a healthy Snickers and is filling!" Each bar has about 14 grams of protein, around 200 to 240 calories, 3 grams of fiber an plenty of vitamins such as E, C and B-6.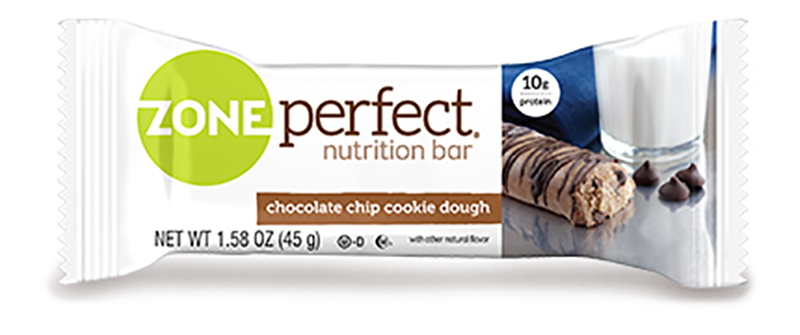 The information presented is intended to be of general informational use and is not intended to constitute medical advice, probable diagnosis or recommended treatments. Please take an individual approach and consult your physician on which dietary choice is best for you.
Questions or comments? Email SOULlife@soul-cycle.com! Want to ride? To book a bike, grab a series HERE then book a bike!