19 Instructors Share their Everyday Food Staples
March 11, 2015
Which foods do Soul instructors eat for energy every single day? 19 rockstars who lead the TriBeCa pack shared their essentials…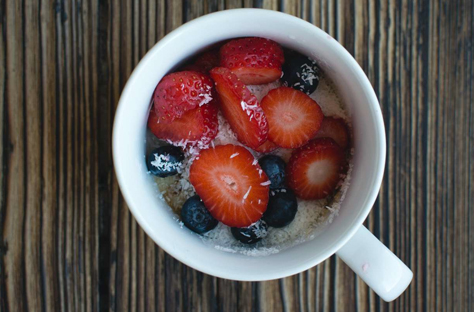 CHRISTINA PEARSON
Overnight Oats! I prep it the night before so I have less to deal with in the morning. I also love a piece of fruit— whatever is in season (oranges, blueberries, strawberries, bananas)! Oats. Fruit. Energy. Soul.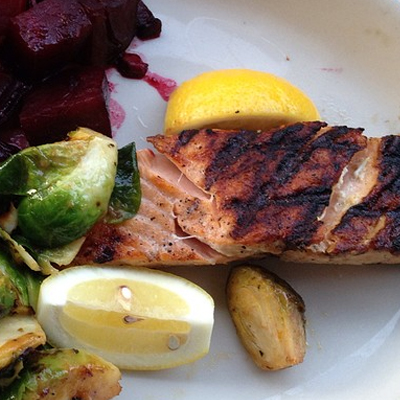 JANET FITZGERALD
Salmon from Westville! Several recent studies have found that salmon contains small bioactive protein molecules that may provide special support for joint cartilage, insulin effectiveness, and control of inflammation in the digestive tract.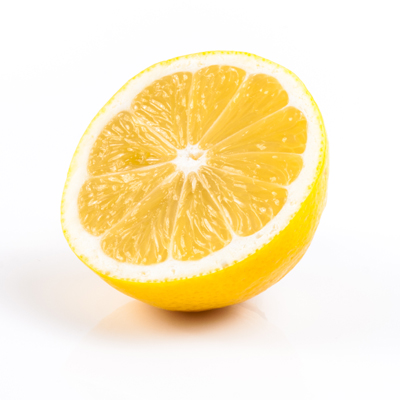 EMMA LOVEWELL
One food that I have to have every day is lemon! Whether its squeezed onto my avocado toast, a salad, or in a glass of water. Lemons are an acidic fruit, but when consumed in the body the effect is alkalizing. Most of us need a more alkaline diet -- raising your pH balance (pH above 7 is alkaline) in your body can help to fight off diseases, aid in digestion, reduce sugar cravings, its good for your skin, the list goes on!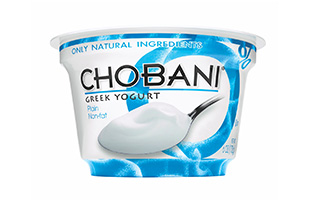 KRISTA BONURA
I love a good Greek yogurt with bananas or blueberries :) Certain yogurts often have Acidophilus, good bacteria to help the stomach and intestines fight bad bacteria.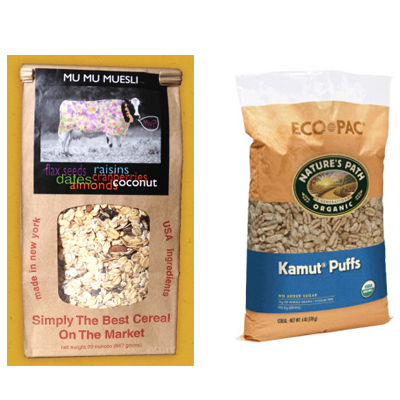 CHARLEE ATKINS
Teaching multiple SoulCycle classes a day means that you're…
a) always dealing with hunger
and
b) always searching for a quick meal or snack that won't weigh you down.
So, to deal with these issues I don't just start (…or stop) with cereal at breakfast. I have multiple "mugs" a day — side note, I enjoy eating my cereal out of coffee mugs because it keeps the serving size in check. I always have Mu Mu Muesli & Kamut Puffs (both at Whole Foods, wonderfully right next to each other — suggestible marketing?) on hand and alternate between the two. I try to stay away from super-processed cereals because those make you toot (yes, I said toot!) so I stick to these because they are pretty basic! Add me a little almond milk and dabble of agave, and I'm good to go!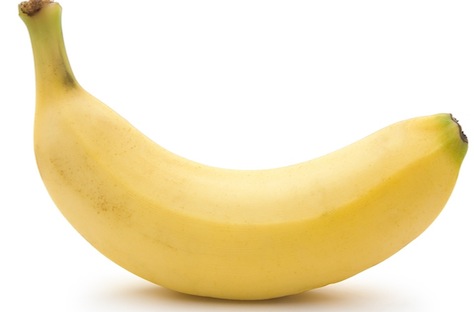 STRING
Bananas. I grew up eating bananas when I was a swimmer. Bananas are high in potassium and potassium is what you need to prevent lactic acid build up in your muscles.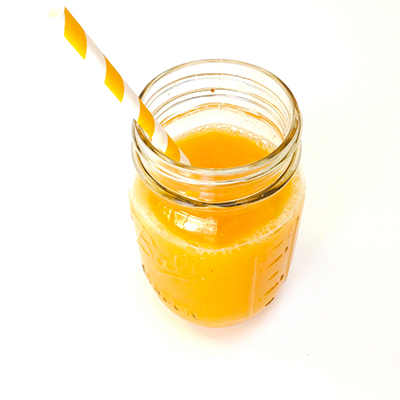 RIQUE URESTI
Orange juice: it balances my sugar levels and has taken the place of coffee. I never thought I would be off coffee; I still drink it but not like I used to.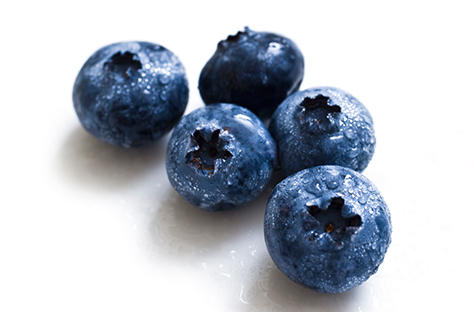 STEPHANIE PEARL
I love blueberries! Aside from being a tart and sweet snack on their own, I add them to cereal, oatmeal, smoothies, even salads! Full of antioxidants, vitamins (A and C) and fiber, keeping me full — and full of all the good stuff I need to stay healthy.
LOVE
I have tea everyday with lemon. I like to change up the tea but usually drink a green or black (chai) variety. Lemon in warm water is a great way to start your day and detox, plus the caffeine in the tea helps me feel alert first thing in the morning.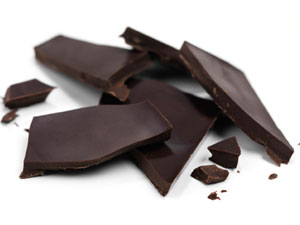 KARYN NESBIT
Dark Chocolate because YOLO.
LAURIE COLE
I can't LIVE without my daily Juice Press Ginger Fireball. It literally boosts my entire immune system in one 9-oz bottle filled with ginger, orange, cayenne and oil of oregano.
I use it YEAR ROUND to stay healthy.
NICHOLAS WAGNER
If water was considered food that would be it! Otherwise I don't like to have the same thing two days in a row. So I'll switch between a banana and a Quest bar. Why? Both filling, nutritious and easy to ride my 3 rooster classes a week with only that in my stomach.
BEVIN PRINCE
I have to have Tabasco. Does that count as a food? Hot sauce reminds me of home and makes all meals more exciting.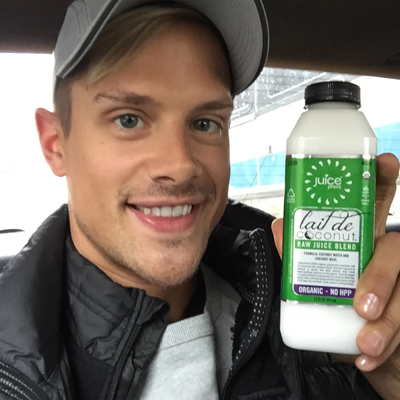 TOMAS MIKUZIS
The one "food" item that I cannot live without is Juice Press's Lait De Coconut. It's is my go-to for pre-class workouts. It has the right amount of good fat that I need to give me energy for my doubles!! I'm addicted!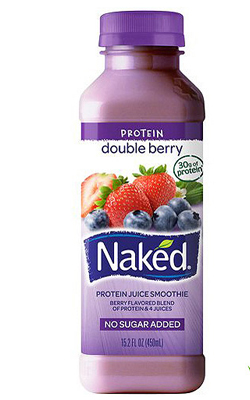 ANDRES QUINTERO
Naked Juice, hands down! Lots of protein and it's delicious!
EMILY FAWCETT
Oatmeal every morning… I eat it about 90 minutes before my morning class. It gives the best energy I need for Soul Bands without hiding behind the "coffee shield." And I also have to have kale everyday. I either eat it, drink it or both!
REED
PB&J for sure. Quick and easy, with protein and carbs to refuel in between classes. Sometimes even pan fried with butter!
ANDI MATICHAK
I never really eat the same food everyday but my staple thing in the kitchen is coconut oil. I use it to cook with, as spread for toast, as a butter replacement for popcorn, and a billion other uses that don't even have to do with food. (Chapstick, moisturizer, hair mask... and I add it to sea salt to make a body scrub) So. Many. Options.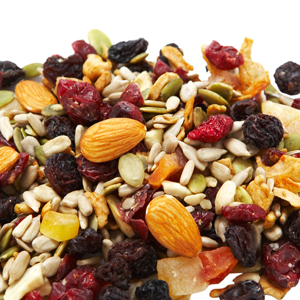 HALLE MURCEK
I can't live without a good fruit and nut mixture! Almonds, cashews and some dried golden raisins and blueberries. I also probably eat some kind of fruit every day. It's like natural candy!
Catch classes with these well-fueled instructors at SoulCycle TriBeCa! Questions or comments? Email blog@soul-cycle.com!