18 Healthy Treats to Satisfy Your Sweet Tooth
March 9, 2016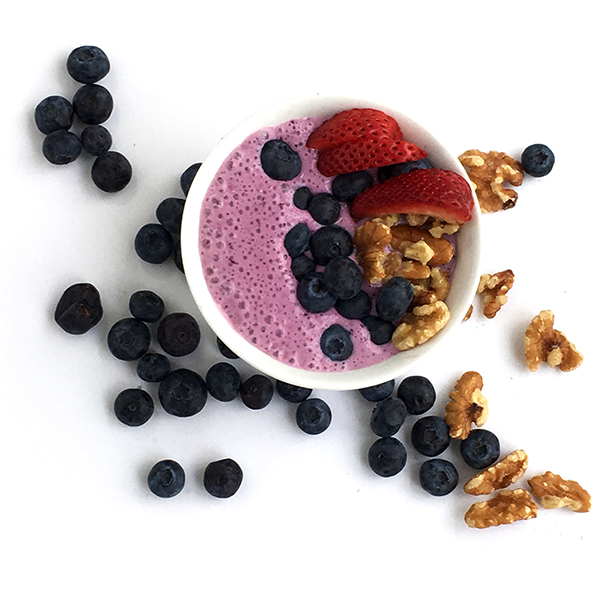 ROGER GARCIA
An acai bowl is always the quickest way to curb any sweet tooth anxiety. I love having my bowl with blueberries, some pomegranate seeds and coconut. Super energizing and amazingly tasty!
BEVIN PRINCE
I have the biggest sweet tooth. I have a piece of Ezekiel Sprouted Grain Bread with Justin's Maple Almond Butter every single day. The maple sweetens the almond butter and it feels like such a treat. If that doesn't cut it, I buy any chocolate in a small package. For me, it's all about portion control. The more I have, the more I will eat. So, I splurge on something small and decadent like Kinder Hanuta Wafer.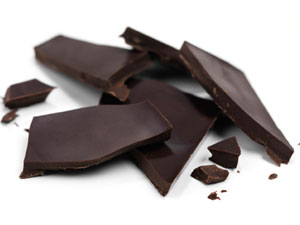 NICKY BOCCUZZI
I make myself a yogurt parfait! Fage Greek yogurt, organic trail mix and a helping of honey mixed together create a delicious dessert when craving something sweet.
ASHLEY ROE
One way I get my sweet tooth fix is actually by heating up any type of dark chocolate. I spread frozen raspberries and mango on a baking sheet and then pour the melted chocolate over the fruit. I let it sit in the freezer for 30 minutes and then I either eat it right off the baking sheet or put it on top of FAGE Total Greek yogurt. It's makeshift frozen yogurt but you actually know what's in the yogurt!
MICHAEL HENZE
The acai parfait from Liquiteria!
ERIN LINDSAY
I love cold, crisp apples and peanut butter. It's been my go-to since I was young!
REED
I love freezing grapes and eating them for dessert or for breakfast. Also peanut butter smoothies are a great source of protein and healthy fat.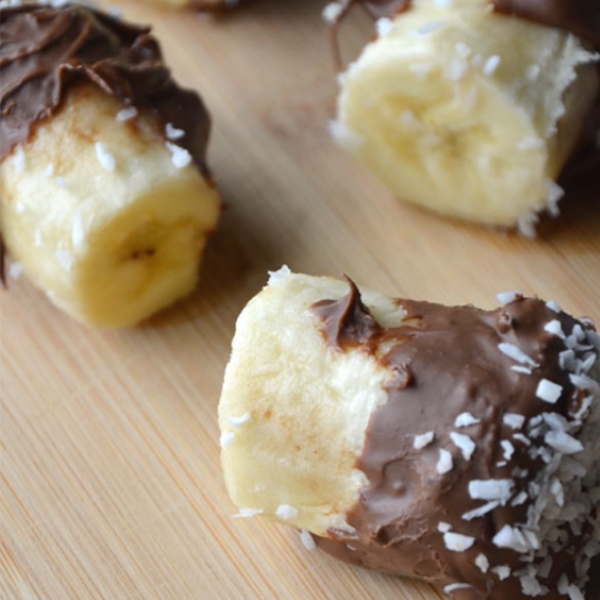 JENNA GUADAGNI
I recently went completely vegan, so to stay on track and break some of my old habits, I keep frozen banana chunks dipped in vegan dark chocolate with coconut sprinkles in the freezer for a quick snack to curb my sweet tooth! So, so, so good!
LANCE MOONEY
I always go for peanut or almond butter and bananas. Pre- or post-workout (or at the beginning or end of the day) it's great anytime and can give you that boost of energy and knock out cravings whenever you need.
MICHELLE POLERA
I have a HUGE sweet tooth, so I am always on the hunt for healthier alternatives. I recently came across this awesome new recipe from Elise Museles from @Kaleandchocolate! It's very simple to make and so perfectly rich and tasty!
Chocolate Mint Truffles
Ingredients:
* 3 tablespoons of coconut butter
* 2 tablespoons of coconut oil, softened
* 2 tablespoons of maple syrup
* 1/2 teaspoon of pure vanilla extract
* 2 tablespoons of nut butter, softened
* 1/4 cup of unsweetened cocoa powder
* A pinch of salt
* 1/2 teaspoon of mint extract
* 1 tablespoon of cacao nibs
Place coconut butter, oil syrup and vanilla extract in a bowl and mix until smooth. Stir in nut butter, then add cocoa powder and sea salt and stir. Then add mint extract and cacao nibs and still until smooth.
Put the bowl in the fridge and chill for 30 minutes. Then remove from fridge and form into small balls! You can leave it as is or roll them in cocoa powder. Personally, I like to roll the balls in hemp seeds to add a little extra nutrients, but it's up to you! Set in the fridge for one hour before serving. ENJOY!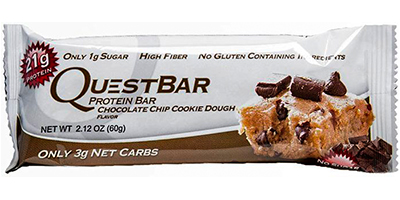 GUNNER
Juice Press's raw oatmeal with berry jam is amazing. I also like acai bowls (with berries, a banana and almond or peanut butter), Quest Bars (some of them really do taste like dessert!) or a couple of squares of dark chocolate.
JB BERTOLLINI
This little place around the corner from me called Sweet Rose Creamery sells frozen dark chocolate covered bananas crusted with pecans. I'm there a couple times a week… not sure if it's healthy, but there's a banana involved and I'm practically a monkey. I eat bananas all week long!
SUMNER WELDON
A Complete Cookie! Either peanut butter or chocolate chip.
SARAH HEALY
When I'm feeling naughty and craving something sweet, I tend to get a little obsessive about it. So to curb that, I always keep a little piece of chocolate in the house. Everything in moderation! Chocolate is surprisingly very good for us! And one little nibble doesn't hurt!
Questions or comments? Email lblog@soul-cycle.com! Want to ride? Grab a series HERE and book a bike!
MORE FROM SOUL