16 Quick and Healthy On-The-Go Breakfasts
April 20, 2016
DANIELA DIB
My best friend Noel Seriale (who's a huge SOUL rider!) made me this for breakfast one day and I LOVED it so much I have adopted it! I make steel cut oats from Trader Joe's with a tablespoon of sliced almonds and pop them in the oven at 350 degrees until they turn a little golden brown (takes around three minutes). Then I put a banana, blueberries, cinnamon, flax and chia seeds on top. Because I love things sweet, some organic honey makes for the perfect topping!
Another great option is avocado toast! (And it can be prepared very quickly!). I toast a piece of whole grain bread or rye bread. While that's doing it's thing, I take a fresh avocado and slice it into squares. I smear some hummus on my toast, then the avocado. As a finishing touch, I give a squirt of lemon juice followed by some fresh ground pepper. This delicious meal can be made in less than five minutes, and since avocado is fantastic for you (it only has the "good" fat) it makes for a great meal prior to clipping in!

As of recently, I am dairy and meat-free, so my quick go-to breakfast is a Lara Bar! They are so simple (they just have a couple ingredients) and taste so good!
ROGER GARCIA
I teach a 5:45 AM class and usually wake up at 4:00 AM to get ready. At that time, it feels really early to eat anything too heavy or too time-consuming. So instead, I throw everything in my Nutribullet and drink it. In my breakfast shake I include:
• 2 scoops vegan protein
• 1/2 cup of blueberries
• 1 banana
• 1-2 tablespoons of peanut butter or almond butter
• 1 tablespoon of chia seeds
• A large handful of spinach
Sometimes I'll throw in half an apple as well, but it really all depend on timing for me. Drinking this right before my morning class keeps me energized and ready to go!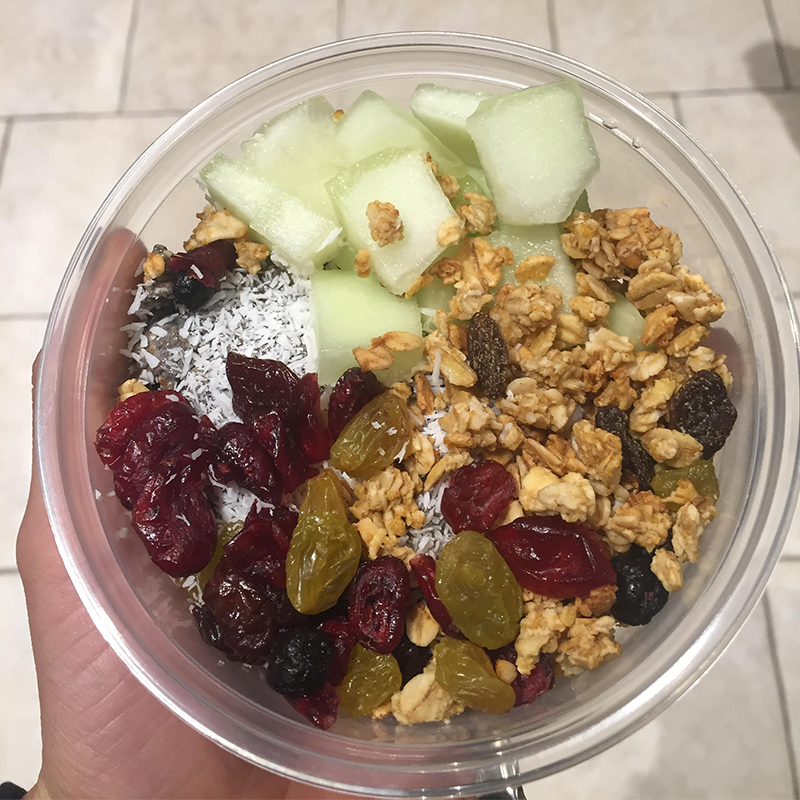 OLIVIA AMATO
My favorite on-the-go breakfast is probably overnight chia seeds soaked in unsweetened almond milk. I like to mix up the toppings, but here I have it with melon, raisins, coconut shavings and a little bit of granola.
ALLIE FELL
If I'm in a rush in the morning, my favorite thing to make is avocado toast. It takes two minutes to toast a piece of whole wheat bread, and while it's toasting I cut up an avocado and get some red pepper flakes ready to load on top!
JUSTINE SCHWARZ
My all-time favorite breakfast for on-the-go is overnight oats in all different flavors like chocolate chip, brownie or Snickers! If I'm craving something more savory, I go for mini egg white spinach and Swiss cheese muffin omelets!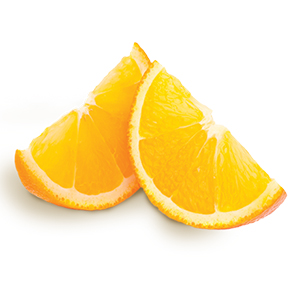 ARIEL PADILLA
I usually don't have much of an appetite before my 6:30 AM classes, so I like to grab something simple like a grapefruit or an orange. It's a nice little boost to help you wake up.
ALEXIS ROSE
I teach four early morning classes. On Sunday night, I prep for the week by making a large batch then splitting them into smaller portions. This makes it super-easy for me to grab and go! This is what it may look like:
• 4-6 hard-boiled eggs
• Avocado
• Roasted tomatoes, onions and peppers
On the days I don't have classes, I can spend time making a few of my favorite Quest protein shakes with added fruits and veggies.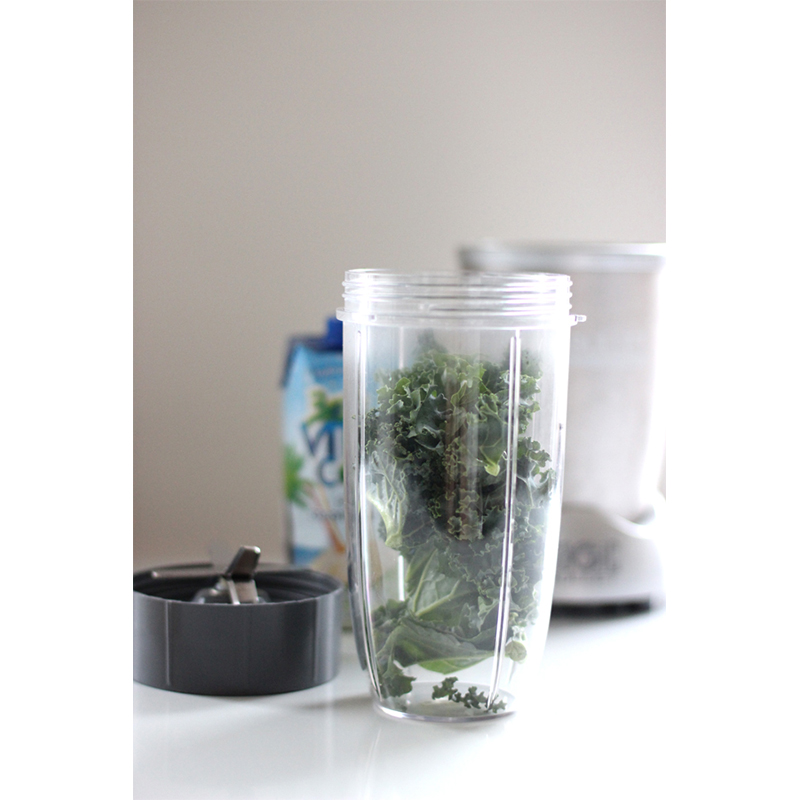 HALLIE WILSON
My favorite breakfast when I'm on-the-go is a Greek yogurt-based smoothie. I love this recipe
HERE
!
CAT CROWE
My favorite on-the-go breakfast is a piece of toast with peanut butter and sliced banana. Sometimes I'll add a little honey if I'm feeling frisky. This is always my go-to the morning of a marathon or race as well — it's never let me down!
KC
If I'm pressed for time before a morning class, I'll wrap up a quick peanut butter and jelly sandwich to eat on the go. I use 100 calorie thin whole wheat rounds, Peanut Butter & Co. 100% Natural Crunch Time Peanut Butter (it's my absolute favorite!) and organic strawberry preserves from Trader Joe's. If I have a banana lying around, I'll throw a few slices in, too, because the potassium is a potent electrolyte and
aids in water balance and muscle recovery
. The natural sugar and quick burning carbs in this snack give a quick energy boost, and it has enough protein and fiber to fill me up without weighing me down before I clip in.
RYAN PIGNATIELLO
I have avocado toast for breakfast pretty regularly! My husband and I are kitchen appliance junkies and we even have a bread maker that does all the work for us! I'll typically have two slices of toast SMOTHERED in a mixture of avocado, extra virgin olive oil, diced tomato and a dash of lime juice. Since I teach before 7:00 AM every day, I chow down on this and a banana before heading out the door to make sure I'm fueled for my morning!
GUNNER
It's so simple: Hard-boiled eggs! They're packed with protein and vitamin D and you can make them in the morning when you're getting ready or the night before! #boil #pack #snack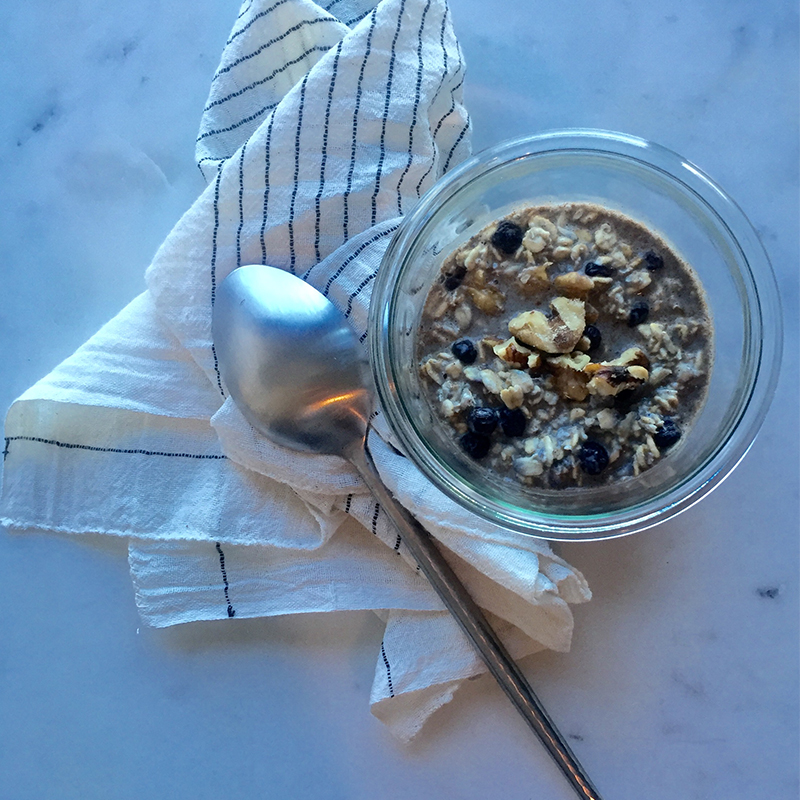 MOLLI SULLIVAN
Overnight oats and green smoothies are the quickest, most delicious on-the-go breakfasts! The oats come together in the fridge overnight, and the smoothie takes about five minutes to make in the morning. Both are delicious and healthy options and ensure you're starting your day off right.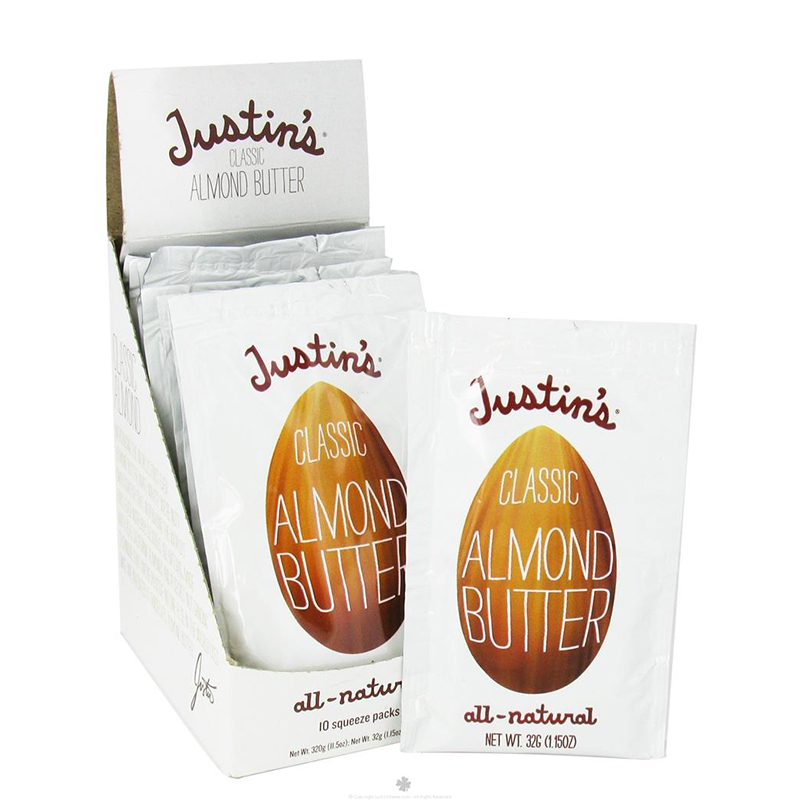 PAULA MARKEY
The best decision I've made recently is buying a bunch of Justin's Almond Butter packets on Amazon! It makes breakfast on-the-go so easy! They are great to eat with bananas, apples or just by themselves.