14 Instructors Share Their Everyday Food Staples
August 6, 2015
Which foods do Soul instructors eat for energy every single day? The 14 rockstars leading the pack at our new Bryant Park studio shared their essentials…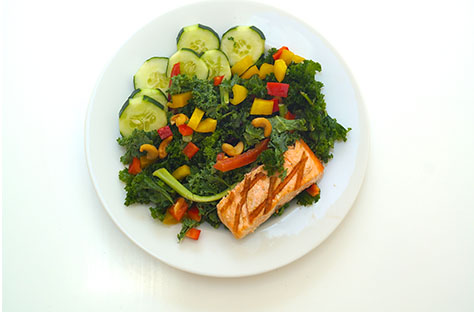 STEVIE SANTANGELO
1. Kale and Grilled Salmon Bowl: Dark green chopped veggies give me vitamins and minerals, the grilled salmon is perfect for my Omega's and protein I had pumpkin seeds some avocados for some natural taste and flavor and lite vinaigrette. I can make a salad at whole foods and I can get it at almost any restaurant or salad bar around. Great nutrition, hits my body fast and keeps me going.
2. Fage 0% fat yogurt with fresh berries and two tablespoons of Kind Gluten Free Peanut Butter Protein Clusters. It gives me great calcium, high protein and simple carbs! Super low in fat, it's the perfect snack either before I'm riding or in between classes on the go.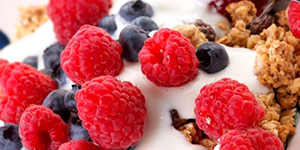 3. Quest Bar Strawberry Cheesecake: I carry at least three of them in my bag because you never know when a friend might need some energy too. They have 20 grams of protein, 17 grams of fiber, 26 grams of carbs and only 4.5 g fat at 160 calories. It keeps my glycemic index stable, delivers protein with just the right amount of carbs to get through my day without loading me up with sugar and calories. Lots of flavors and easy to get almost anywhere.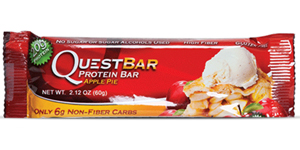 SYDNEY MILLER
I eat eggs every morning because they're yummy and loaded with great nutrients to start my day!
AMANDA MAX
Peanut butter…..'cause how I could I not?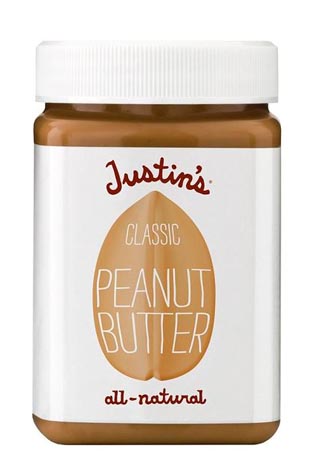 BECCA RAPHAEL
I crush a good piece of salmon almost every day...in some shape or form. In omelettes, salads and sushi. I can cover all three meals a day with that fish!
GUNNER
Bananas! They're delicious and pack an energy punch!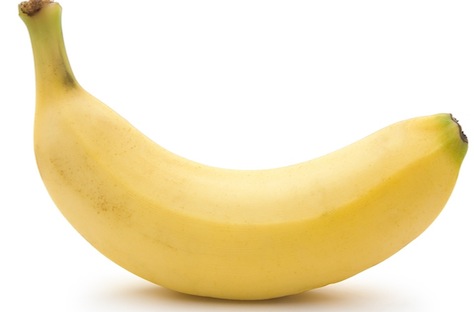 NICK SPADARO
Something I try and eat everyday is a very big kale salad. Kale is a great source of protein and energy. And everyone should consume a big salad once a day. I like to put almonds, cashews and cucumbers in mine!
HAYES CALLAWAY
Every day I have a NutriBullet smoothie. I have at least two a day and it has kale, mixed berries, and either almonds or mixed nuts in the blend. And it's mixed all together with coconut water. Non-GMO, all natural, just GREAT food that really helps me wake up in the morning for those 6:00 AM classes!
RYAN STEINMAN
Eggs — because not only are they packed with protein and essential vitamins and minerals you can make them in wide variety of ways.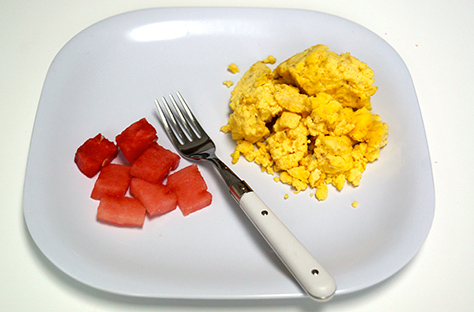 JENNA FIELDS
A food I eat everyday would be a banana...so good healthy and a great on-the-go bite!
ISAAC CALPITO
Juice Press smoothies and cold pressed juices every day! I do my best to eat organically and fill my body with clean burning fuel.
JUSTIN ROSS
I really do pride myself on eating peanut or almond butter every single day. In smoothies, out of the tub, on toast, with fruit, on top of ice cream... It's a miracle worker.
JOEY COPPEDGE
Besides peanut butter… incredible, edible EGGS — it's so easy to get creative with preparation and combination + protein.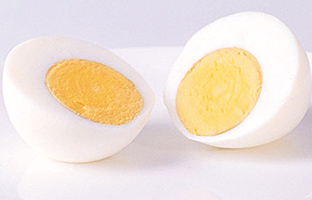 JARED LEE
Is protein a food? There isn't one thing that I eat every day. (I enjoy eating way too much to limit myself!) But because I'm constantly on the go, I always have some form of protein… shakes, bars, eggs, Greek yogurt.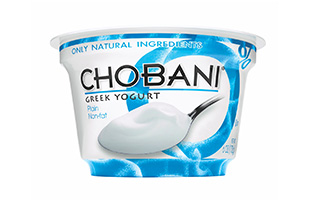 ROBERT PENDILLA
I use Burn & Build Body Lean Protein every day. It's 100 percent vegan, non-GMO and 17 grams of protein. The taste is awesome whether it's chocolate or vanilla (i have both) and goes well with almond milk or water. I use it to make a shake between classes and for protein-packed raw oatmeal.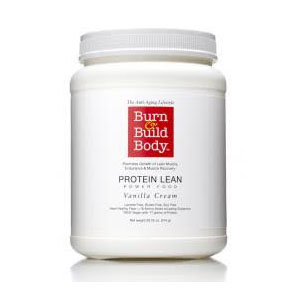 Catch classes with these well-fueled rockstars at SoulCycle Bryant Park (5 Bryant Park with entrance on 41st Street)! To book a bike, CLICK HERE or call 212.873.7685. Questions or comments? Email blog@soul-cycle.com!