12 Healthy Meals You Can Eat In A Bowl
April 7, 2016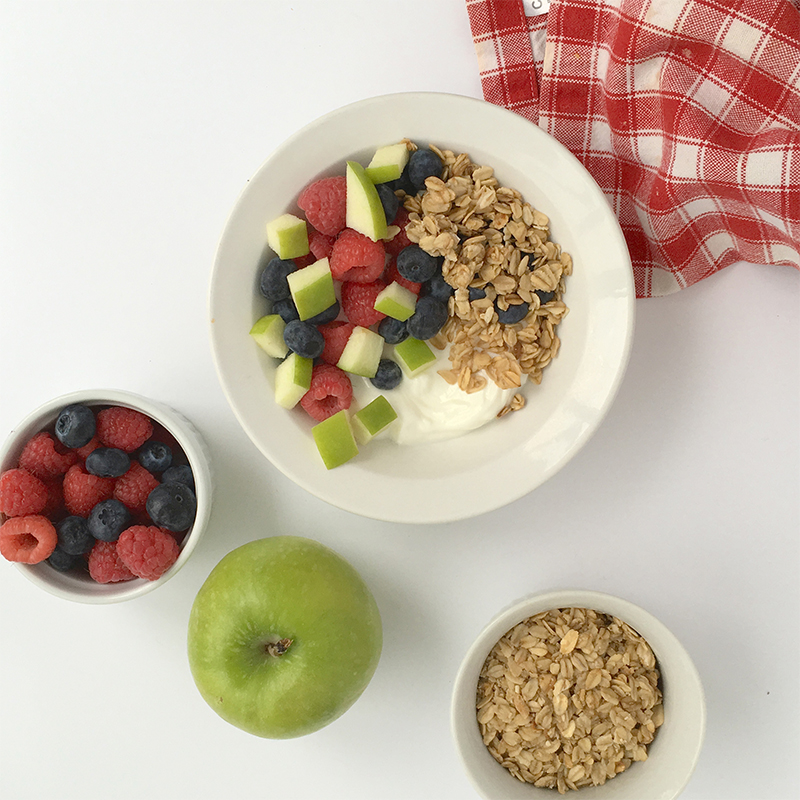 LIZ CHESTANG
My favorite bowl is definitely this combo:
• Granola or muesli
• Greek yogurt (Fage is my fave!)
• 1/2 green apple, chopped
• A handful of blueberries or raspberries (or both!)
• A drizzle of agave nectar
If I'm looking for something a little more savory, I make a bowl with:
• Mixed quinoa (red and black)
• 1/2 avocado
• Sautéed red and yellow peppers and onions
• Sautéed cherry tomatoes
Mix all the ingredients together with goat cheese (yum!) and enjoy! If I'm extra hungry, I'll add in some roasted chicken breast or tempeh.
JADE VIGGIANO
I've recently become ADDICTED TO AÇAI BOWLS. I go to my new favorite spot called Nooks and Kindles, and every Sunday after my 11:00 AM, I charge my body with an açai bowl with goji berries (super food), banana (potassium), blueberries and strawberries (antioxidants) and mango (vitamin C) topped with some organic honey for that sweet, sugary flavor!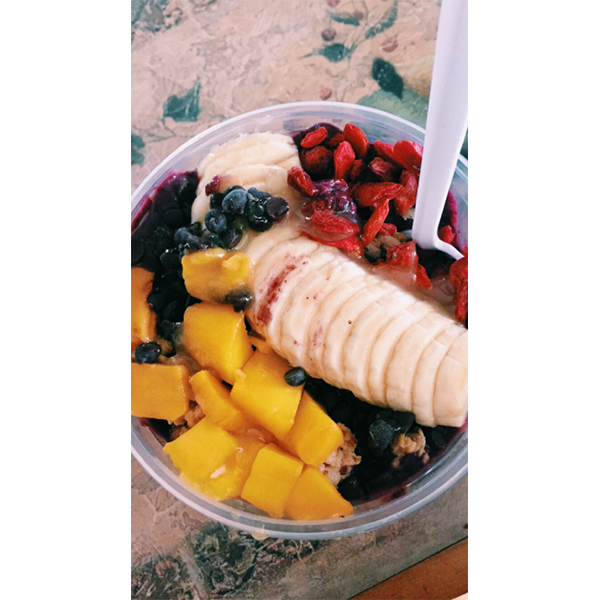 MARK FORKOS
My favorite "bowl-centric" food that I regularly eat is homemade chicken soup. It's really delicious and good for you at any time of the day!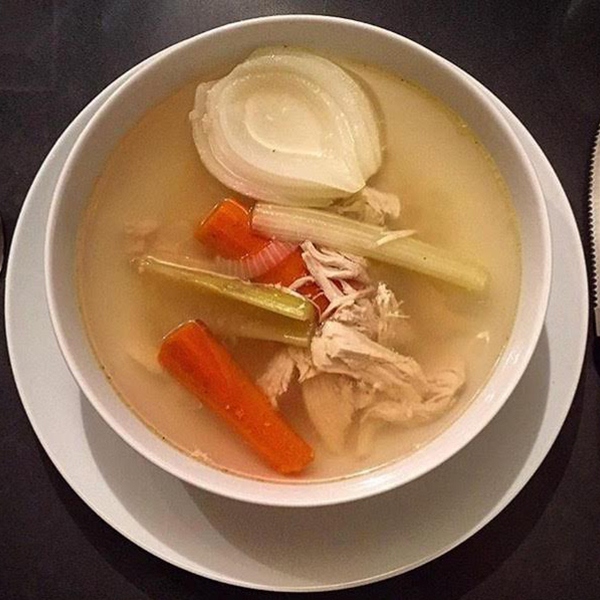 BEVIN PRINCE
I make a great dinner bowl at home with farro, charred broccoli or Brussels sprouts, walnuts, dried currants and blackened salmon on top! It's the perfect combination of savory and just a little sweet. Farro is also the greatest grain ever — it fills you up without weighing you down!
JILLIAN DAVIS
I truly don't know what acai is, but I like it. I get an acai bowl from Backyard Bowls in West Hollywood with granola, bananas, fruit, coconut and other cool stuff. I eat that once a week. Besides that, I also love any form of burrito bowl, so…
BRENT LOCEY
One of my favorite bowls that I make for myself is a Mexican Quinoa Bowl. I eyeball/taste test my ingredient portions because all are guilt-free to me. It has:
• Quinoa base
• Sliced red, orange and yellow bell peppers
• Avocado slices
• A scoop of black beans
• Sliced grilled chicken
Top with Jack's Salsa and a couple hits of hot sauce and enjoy!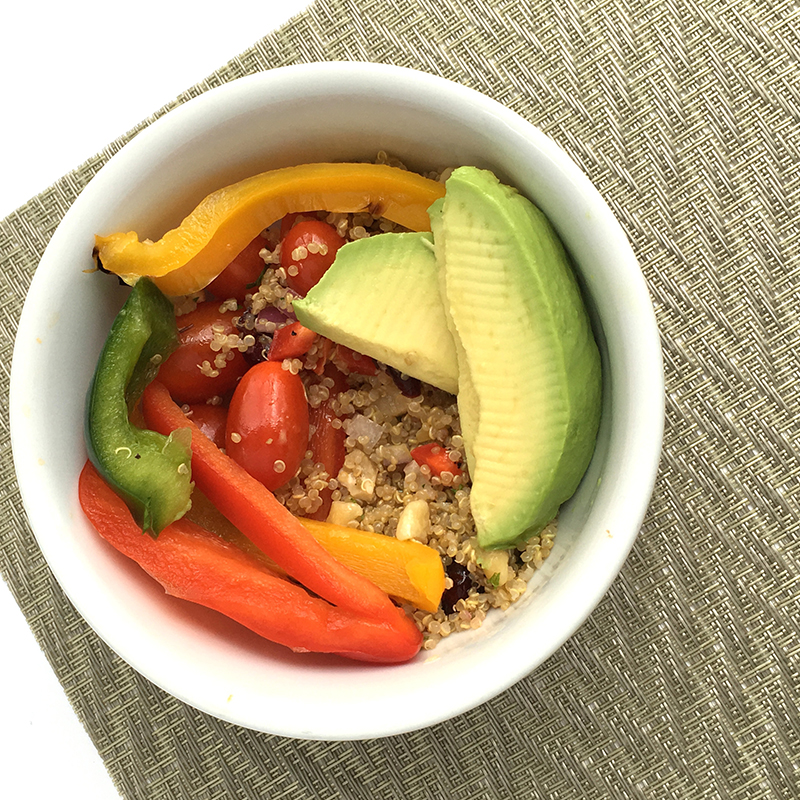 CHARILYN MOTTA
I love the PB Acai bowl from Juice Generation!
ANDREW STINGER
I am happy to endorse a bowl of Cinnamon Toast Crunch with almond milk!
AUBREY BAILEY
If you live in Miami and you haven't been to Jugo Fresh, you are MISSING OUT! My go-to "on the go" bowl is the Sunset Harbour Acai. Besides the fact that it is PURPLE, it has a lot of cool ingredients such as açai berry, brazil nut crumble, banana, raw honey, seasonal fruit, coconut flake and cacao nib.
LISA MOLOSHOK
I love a good SweetGreen salad bowl, but I also make my own, because - well, that's just my way. Here's what's inside:
• 1/2 romaine
• 1/2 arugula
• organic wild rice
• cucumbers
• beets
• corn
• broccoli
• quinoa
• avocado
• roasted chicken
• balsamic vinaigrette on the side
This salad is gluten-free, high in protein and actually pretty simple! But let me tell ya - this thing is DELISH!
YAVUZ AKMAN
I really love eating quinoa with tomatoes, cucumbers, lemon and olive oil. It's one of my favorite things to eat.
Questions or comments? Email blog@soul-cycle.com! Want to ride? Grab a series HERE and book a bike!
MORE FROM SOUL