12 Healthy Meal Ideas
April 13, 2016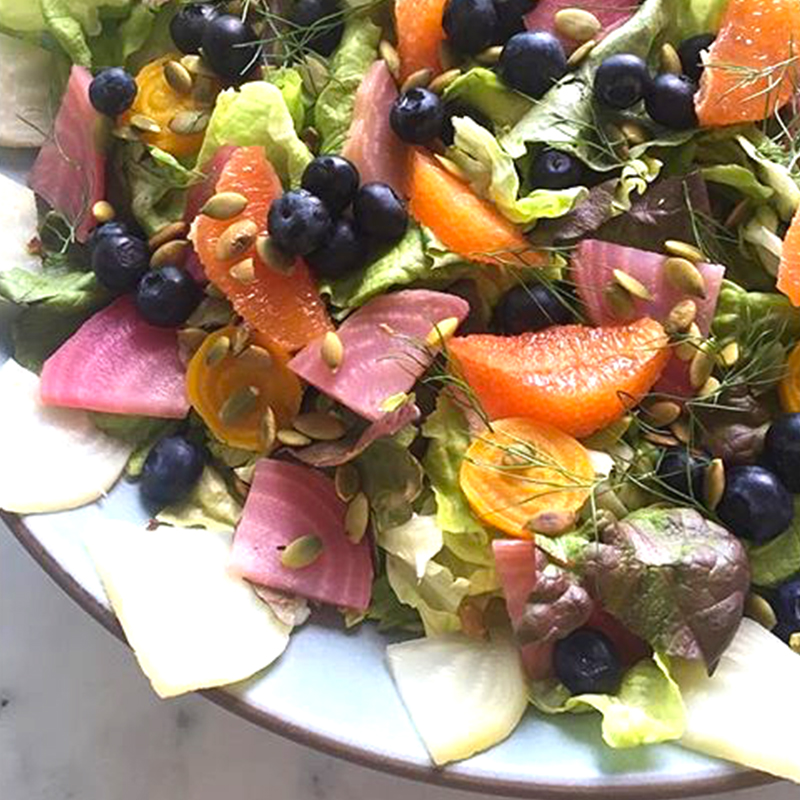 MOLLI SUROWIEC
This is an awesome salad from my stint on Whole30! I was meeting a girlfriend for lunch and wanted to make a salad that was both beautiful and delicious... and Whole30 compliant (no dairy, no grains, no beans). I think I did well in both those areas — there was nothing left by the end.
ALEX KANTER
These are vegan tacos from Chaia, DC (right across the street from SoulCycle Georgetown!)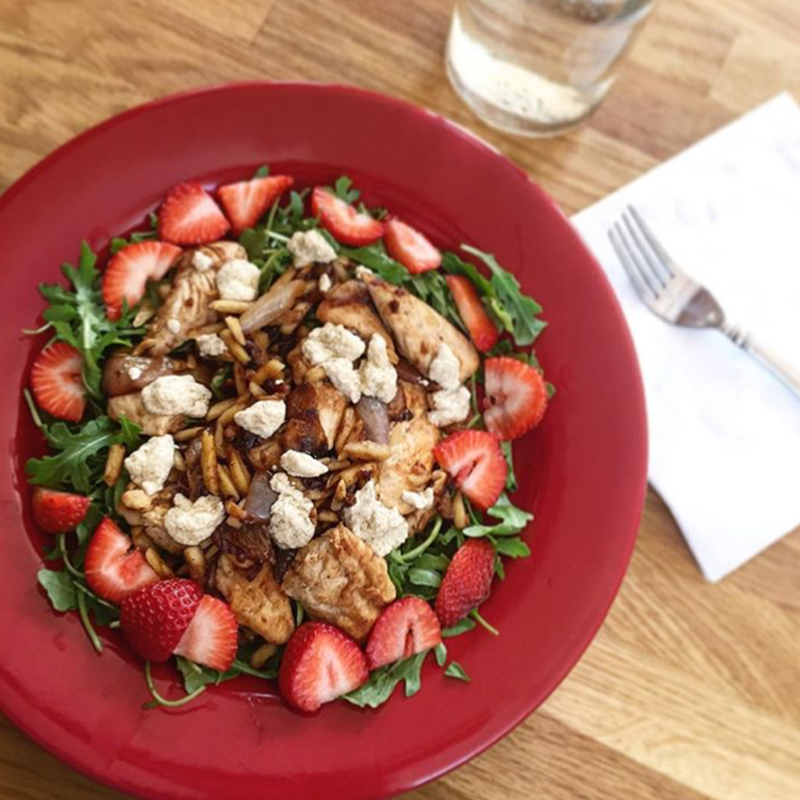 EMILY TURNER
#EmTeats lunch brought to you by the letter S: Spring. strawberry. salad. Sauté 1/2 small onion + a couple garlic cloves. Add small chicken breast. Sprinkle in slivered almonds and serve on bed of arugula with fresh strawberries and a goat cheese, balsamic extra virgin olive oil dressing. Simple. Delish. Nutrish. Enjoy!
(Get more recipes, tips and tricks by following @emilyhopeturner on Instagram and Snapchat.)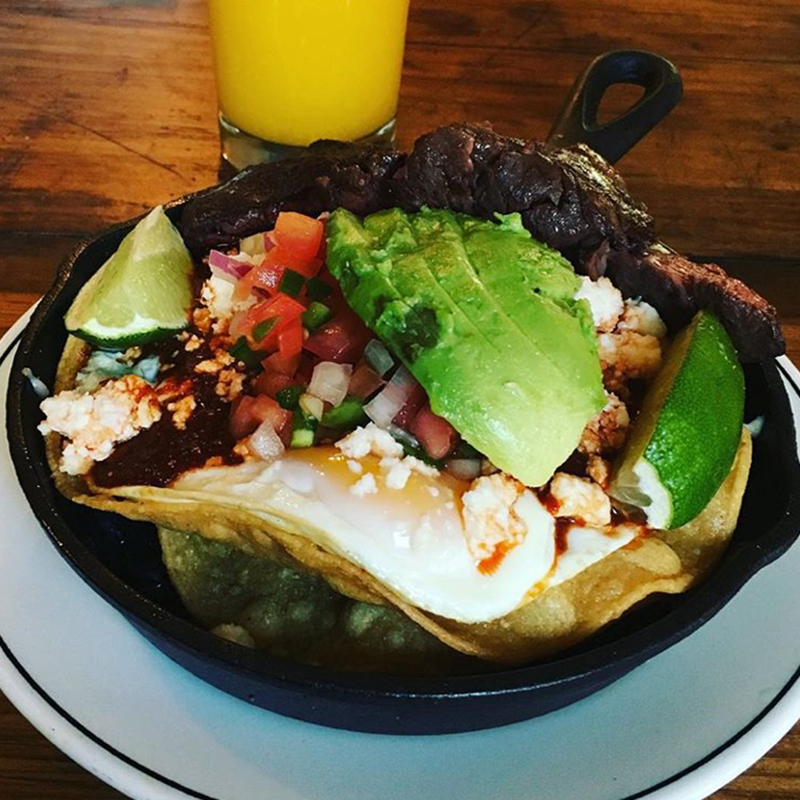 STRING
Hudson Clearwater is right around the corner from SoulCycle West Village and it's one of my favorites places to go to for brunch. Huevos Rancheros with steak. Definitely gets the String approval.
ALLIE FELL
Tatte Bakery is like four blocks from my Beacon Hill apartment, which has been very dangerous. There treats are so yummy, so whenever I get one I get a salad too because, you know, balance.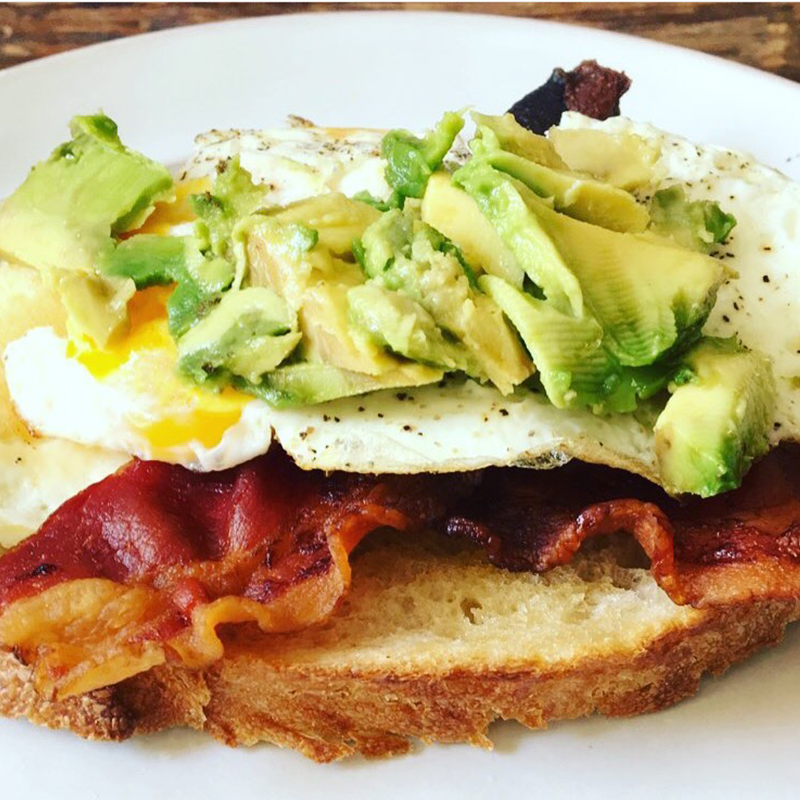 STEPH STOKES
This is my standard go-to on Sundays. I come home in between my 7:30 AM and 12:45 PM classes and I always make bacon, eggs and avocado with a little Bulletproof coffee.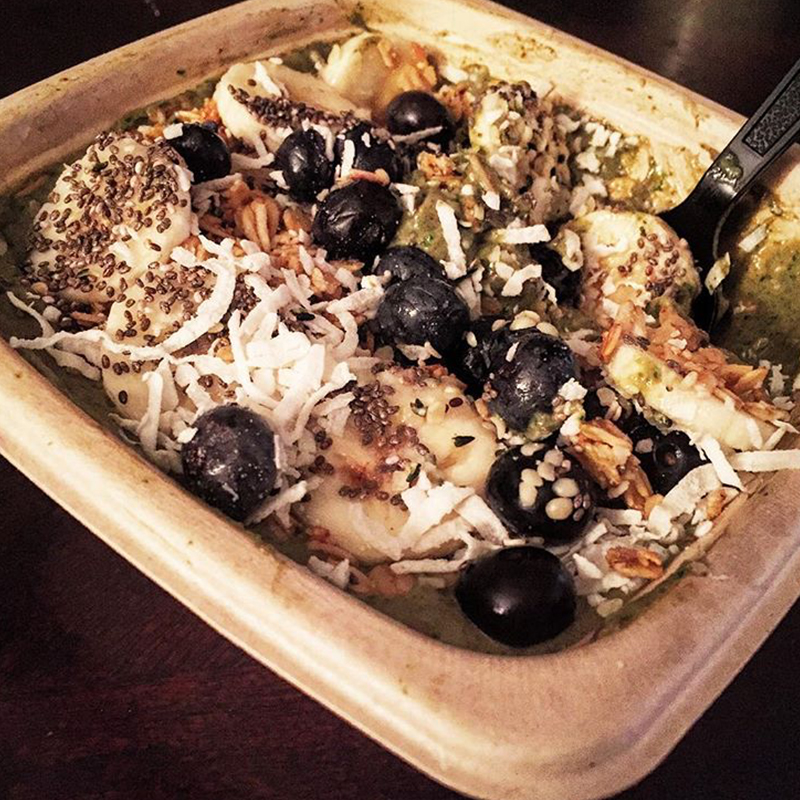 SAM SCAFFIDI
This is the Coco-kale acai bowl @thejuiceshopny: acai, banana, kale, spinach, coconut milk, granola, banana, blueberries, chia seeds, hemp seeds. This is hands down my favorite acai bowl; I could eat it every single day and never get bored of it!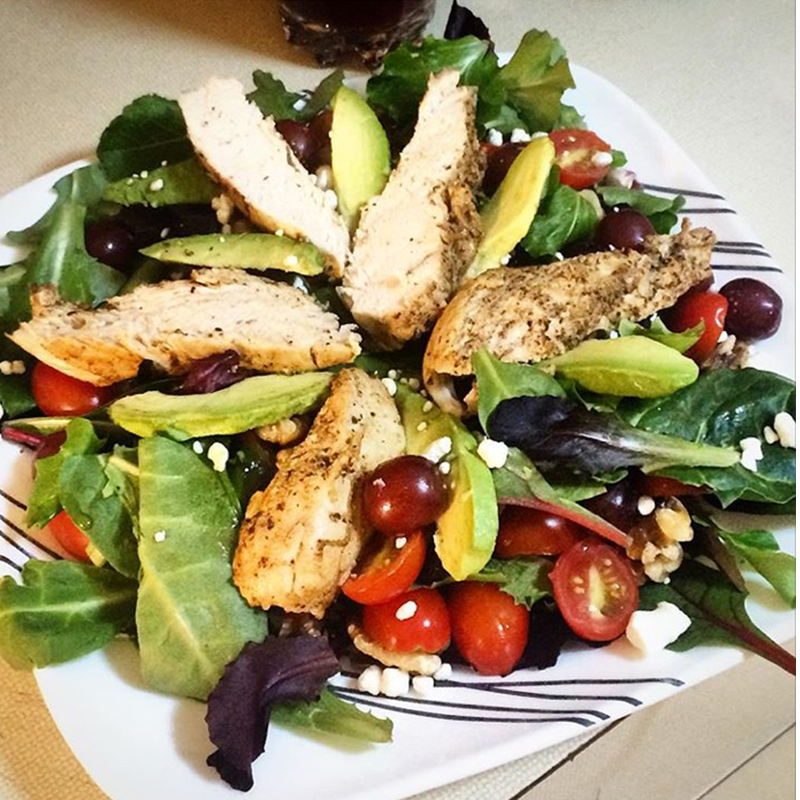 SELENA WATKINS
I love a hearty salad. I go all out by adding walnuts, grapes, dried cranberries, goat cheese, avocado and chicken. This is no basic lame salad.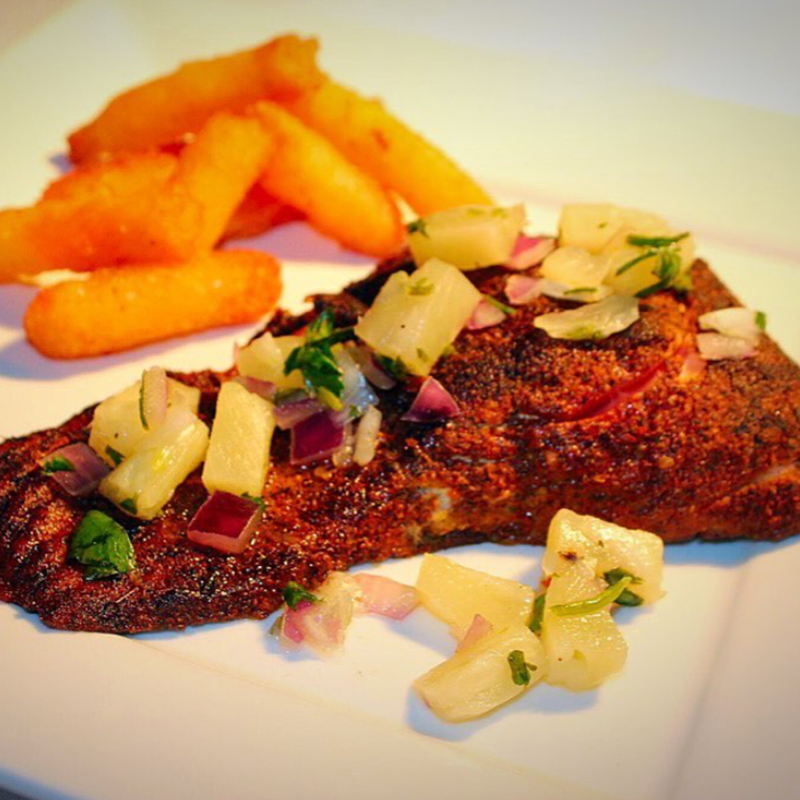 OLIVIA AMATO
Fitfuelprep, a food prep company, sends me food every week. This was blackened wild salmon with pineapple salsa and yucca fries. It was really tasty and satisfying while still being a healthy, balanced meal!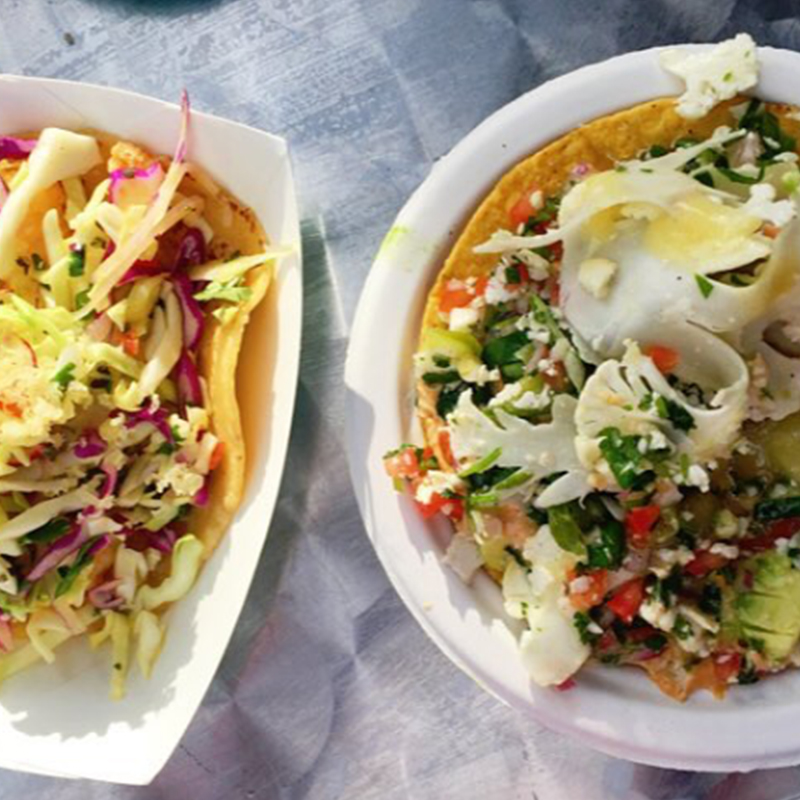 ALLI FORSYTHE
World's Best Street Food exists in Santa Monica. All fresh veggies, gluten-free race shell and a creamy, dairy-free sauce.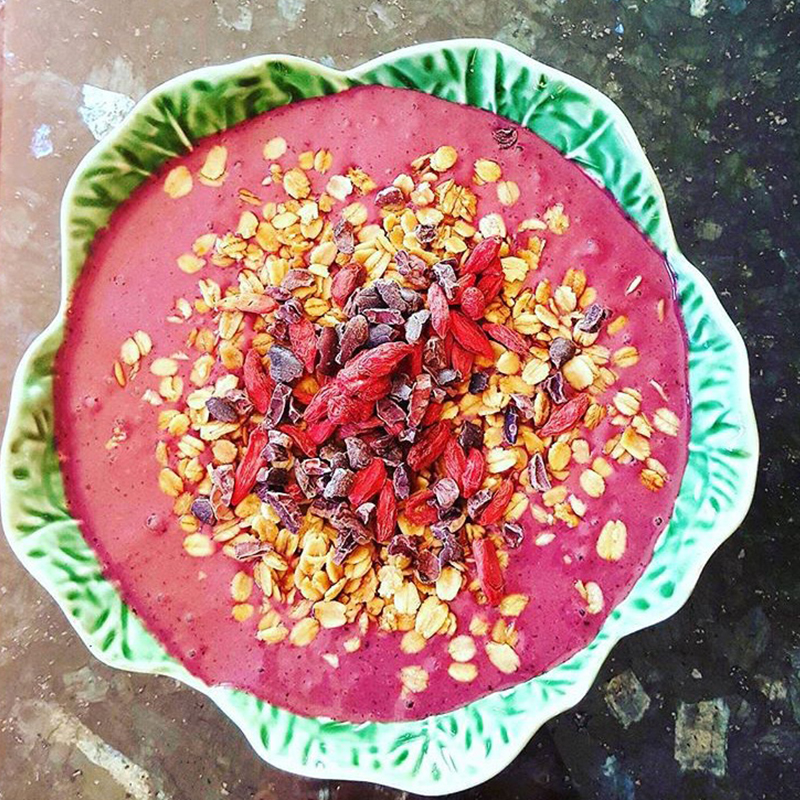 LIAH MALLEY
I love to start the day off right with a homemade acai bowl! YUM! So simple and so incredibly tasty! Ingredients include: frozen acai berry (pure unsweetened) fruit pack, frozen banana, frozen blueberries, unfiltered apple juice, almond butter. Topped with: gluten-free granola, cacoa nibs, goji berries and honey.
RACHEL LOEBS
Stone crabs are a huge thing here in Miami! I get the whenever I can I get my hands on them!
Questions or comments? Email blog@soul-cycle.com! Want to ride? To book a bike, grab a series HERE then book a bike!
MORE FROM SOUL