10 Instructors' Favorite Cookout Classics
September 4, 2015
Labor Day Weekend is here, but #summerofSOUL isn't quite over! Ten instructors share the favorite dishes (some recipes included!) they love to dig into at holiday cookouts…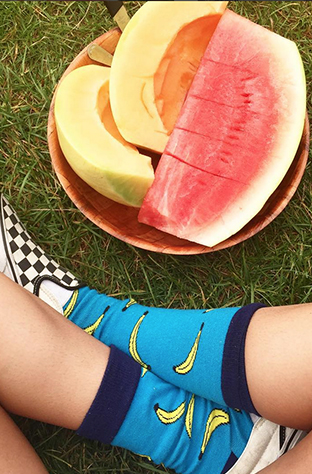 KATIE ANDERSON
I love grilled sweet corn on the cob! it reminds me of Labor Day at the beach with my very southern family. Leave the corn in the husk and soak in cold water with one tablespoon of salt for 10 minutes, then place on the grill at medium heat for 15-20 minutes, until tender. The husk keeps the corn from drying out and makes it perfect and juicy. I love spreading a little bit of melted butter on mine. SO GOOD!
CASI REALI
My favorite cookout classic meal is definitely paleo chicken nuggets! I like anything spicy, so I add "Franks Hot Sauce" — and I add A LOT of it. The hotter the better!
I found the recipe
online
, and it's absolutely delicious. I didn't follow the ingredients exactly — I added some things and took away some things. Have fun with it! The second you put these on the table, they quickly disappear. DELICIOUS!
Paleo Chicken Nuggets Prep:
1 lb. ground chicken
1 egg
1 tsp minced onion
1 tsp celtic salt
1/3 tsp garlic powder
1/2 c & 1/4 cup of almond flour
2 tsp of Franks Hot Sauce
Chicken Nugget Coating:
1/4 cup almond flour
2 tbsp of sesame seeds
14 tsp celtic salt
JAIDUS MONDESIR
My favorite cookout classic would have to be the chicken shish kabob. It's the perfect way to mix protein and vegetables in a fun and festive way. A lot of cookout foods can be really messy and hard to serve, and they usually aren't the healthiest options of food. However, the perfect shish kabob can include an assortment of vegetables, fruits, and meat that is filling and easy to eat.
My favorite shish kabob includes chicken, peppers, onions, and mushrooms. And if you wanna add a little sweetness, some pineapples will really pack a nice punch! Add some seasonings. Grill It. Serve It. Eat It. Done!
KIRSTEN KOPPE
Heirloom tomato and burrata caprese salad!
JAMES LEWIS
A summer BBQ would not be complete without an icy treat to cool everyone down. My dad used to make lime/watermelon popsicles. Buy a popsicle tray and freeze any watermelon and lime juice add sliced strawberries to the mix. Freeze for about 2 hours!! Yum! #summerofsoulBBQ
BRITTA GAUTHIER
Grilled corn on the cob, with a dab of butter and a dash of salt and pepper. Simple, delicious, and looks like a SoulCycle wheel when cut widthwise. Just sayin'.
BARI ROBINSON
WATERMELON! Its always a good time when watermelon is involved! There is nothing more hydrating, quenching, sweet, healing and delicious than a beautiful crunchy watermelon! As long as there is watermelon involved, its a good BBQ!!! :)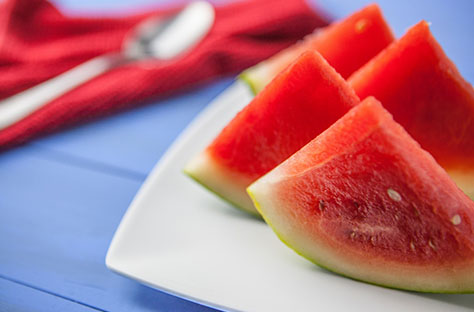 NOAH GOULDSMITH
I love bratwurst. I like the spicy kind with cheese inside. I put it on a hot dog bun with spicy mayo, ketchup, and wrap it with a slice of cheese, because the cheese on the inside just isn't enough. I like to enjoy my brat with Lays Baked Jalepeño chips. The next day I'll take three SoulCycle classes to work it all off.
ERIN LINDSAY
Coming from the Midwest I have to say it's my famous chip dip! It involves:
- a round porcelain baking dish
- 1 whole light cream cheese on bottom
- diced red onion/tomatoes/green onion/olives (anything you want, really)
- your choice of chili (1 can)
- Mexican shredded cheese on top
Bake in the oven at 350 degrees for 15 minutes, or until the cheese bubbles. Voila! A Midwest favorite, straight from Detroit!
AUSTIN COPE
Definitely grilled corn on the cob with Old Bay Seasoning!!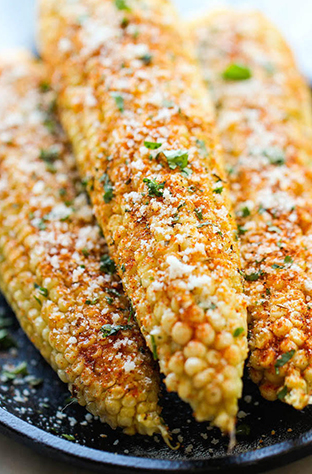 Questions or comments? Email blog@soul-cycle.com!
MORE FROM SOUL