What's Soul San Francisco Eating?
February 13, 2014
The instructors and studio team share their top on-the-go picks for before and after class. Here's what they have for breakfast...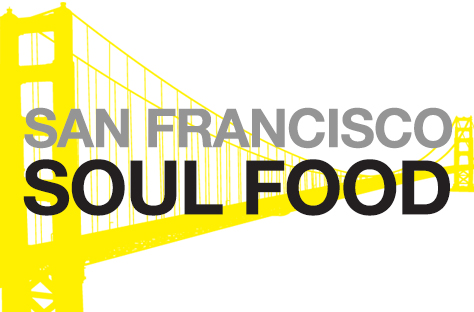 Breakfast:
"My stomach can't handle much food pre-ride or I get a stomachache. So, I eat the same thing every morning (even before my 6 a.m. rides… you must eat breakfast!): One banana and a New Orleans Iced Coffee with almond milk (no added sugar!) from Blue Fog Market. Post-ride I eat a bag of roasted almonds and one hardboiled egg that I brought from home or I will swing by The Juice Shop to grab an immunity boost shot (ginger, lemon, oregano oil, and garlic extract). The bitter/fiery taste will DEFINITELY wake you up! I also love their A+ Deep Green Juice (apple, kale, romaine, parsley, spinach, cucumber, celery, and lemon). So refreshing and energizing!" — instructor Jenny Gaither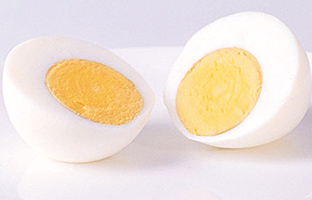 "I could eat at Blue Fog Market for every meal but their breakfast is the bomb. I love the Oh!meal (oatmeal)! The Blue Fog Scramble, loaded with veggies, is really good for after class as well. It's usually hard for me to eat early in the morning, but I can't resist their breakfast." — instructor Allie Fell
"Rose's Cafe on Union Street is a cute little cafe a few blocks from the studio. Literally everything on the menu is fresh and delicious. Two words: breakfast pizza." — instructor Lisa Boccuzzi
"I grab an A+ or a Bright Green juice at The Juice Shop on Union Street to start the morning right or to get some wholesome energy before a ride. It's just too good to pass up!" — staffer Ashley Urban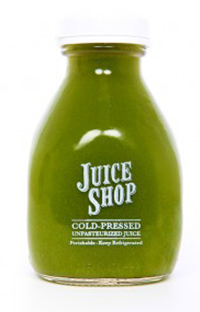 "I head to The Plant. This spot has a cool industrial vibe with a super varied and creative mostly veggie/vegan friendly menu. I love the Immune Builder. The ginger soothes my throat and the blend of carrot and apple leaves me feeling refreshed and ready. And the egg white English muffin is also a great choice for a light and filling pre or post class breakfast! — studio manager, Sarah Buchanan
Lunch:
"Roam has the best burger I have ever had... I usually get the classic burger (lettuce, tomato, onion and pickles) with bison (thanks to Ian McAndrew)." —
instructor
Allie Fell
"I LIVE for Blue Barn. I seriously can't get enough. Their sandos are INSANE but if your looking for something just as yummy and want to skip out on all of the carbs, try their seasonal Winter Mix salad (I always add rooster chicken or salmon to get my protein). It's a colorful salad full of summer squash, Brussel sprouts, pomegranate seeds, and pine nuts. If this doesn't fulfill your palate, my next go-to is the Detox salad (again, add rooster chicken)." — instructor Jenny Gaither
"I love the Chinese Chicken Salad at Perry's on Union St. A super casual joint with American fare where you can sit outside and people-watch on a nice day." — instructor Lisa Boccuzzi
"I love the veggie burger (super light and yet filling) or market salad at Roam." — studio manager, Sarah Buchanan
"The spicy tuna salad with avocado at Blue Barn is amazing! They also have this buratta grilled cheese which is pretty indulgent but amazing." — staffer Abby Anderson
I love a good sandwich and The Sandwich Shop has a great selection. Here they call sandwiches SANDOS or something but I still call it a hero." — instructor Bea Del Rosario
Snacks:
"I go to Pressed Juicery for the vanilla almond. It's almost as good as a vanilla milkshake but actually does your body good! And it's a great source of protein and a very filling snack or light meal. I drink this to satisfy my sweet tooth!" — studio manager Sarah Buchanan
"Pressed Juicery (Greens 3). Nothin' better than some post-class green juice!" — instructor Lisa Boccuzzi
"The PB & Kale (pineapple, blueberry, kale & orange juice) smoothie from The Plant is a great midday snack that gives me just enough energy to hold me over until dinner." — instructor Jenny Gaither
"You can find any snack you could want at Real Food Company on Fillmore. Their staff is very friendly and knowledgeable about their products and produce. My favorite grocery store of all time!" — staffer Ashley Urban
Dinner:
"My go-to restaurant is The Brixton. It's across the street from the studio. Everything is reasonably priced, and they have such good appetizers. My favorite is the spinach and artichoke dip." — instructor Allie Fell
"Delarosa on Chestnut Street has amazing Italian food. I go with friends and get a bunch of small plates to share — the Brussel sprouts are incredible." — instructor Lisa Boccuzzi
"I go to happy hour at Umami sushi for $5 dollar gourmet rolls with prime cuts of top-grade sushi and amazing apps — plus wine is half-off for a bottle." — studio manager, Sarah Buchanan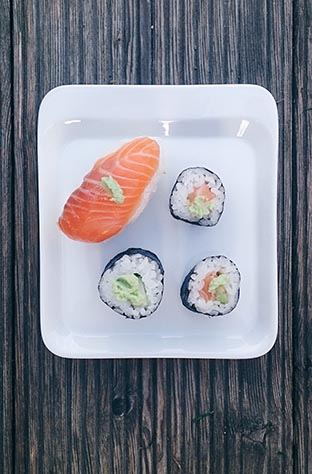 "It's sort of an ongoing joke between all of instructors that we live at The Brixton because we go there so often.... BUT they do have a super simple and delicious roasted chicken and beet salad with candied walnuts (I also add avocado). To complete my meal I sometimes order a Moscow mule. If I teach on the later side and want to grab something quickly on my way home, I order Atlantic salmon, chickpeas with cauliflower, yams, and broccoli from Lite Bite." — instructor Jenny Gaither
"I love Umami Sushi because of their happy hour deals." — instructor Bea Del Rosario
Questions or comments? Email blog@soul-cycle.com!