What's In Heather Anderson's Bag?
April 18, 2016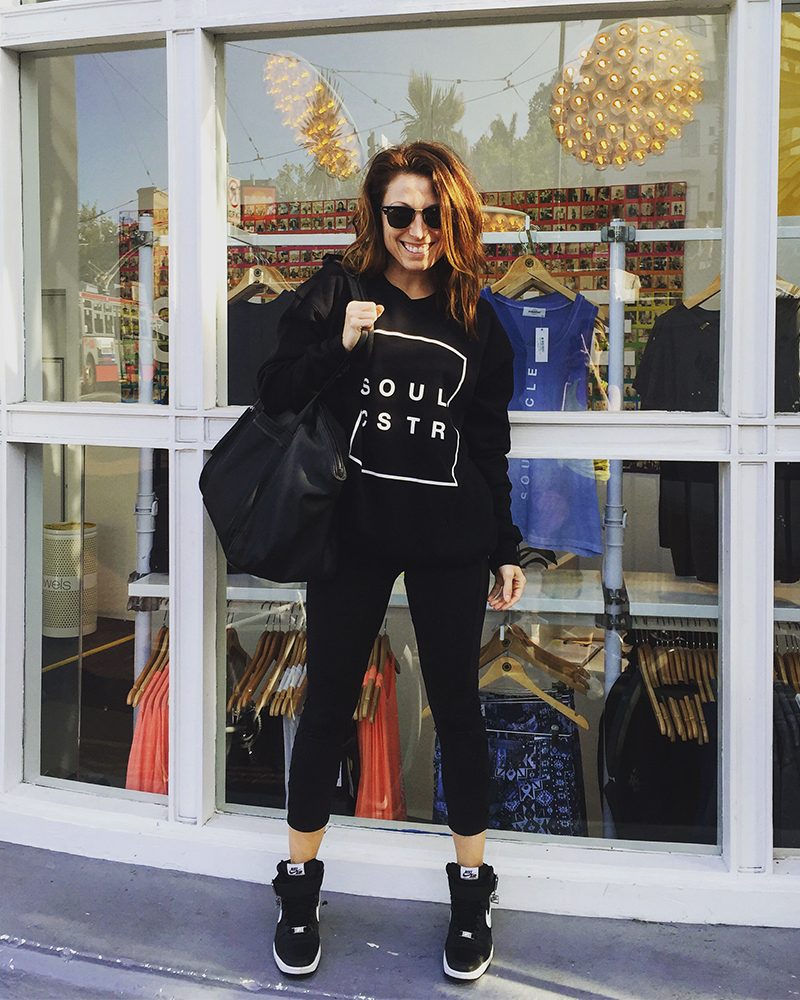 THE BAG
Free To Be Bag by Lululemon: I am a sucker for a bag with tons of compartments for everything! This bag has it all; a padded interior pocket that fits my laptop, Yoga mat straps, an interior pocket for my sweaty clothes and a removable shoe bag for my cycling shoes.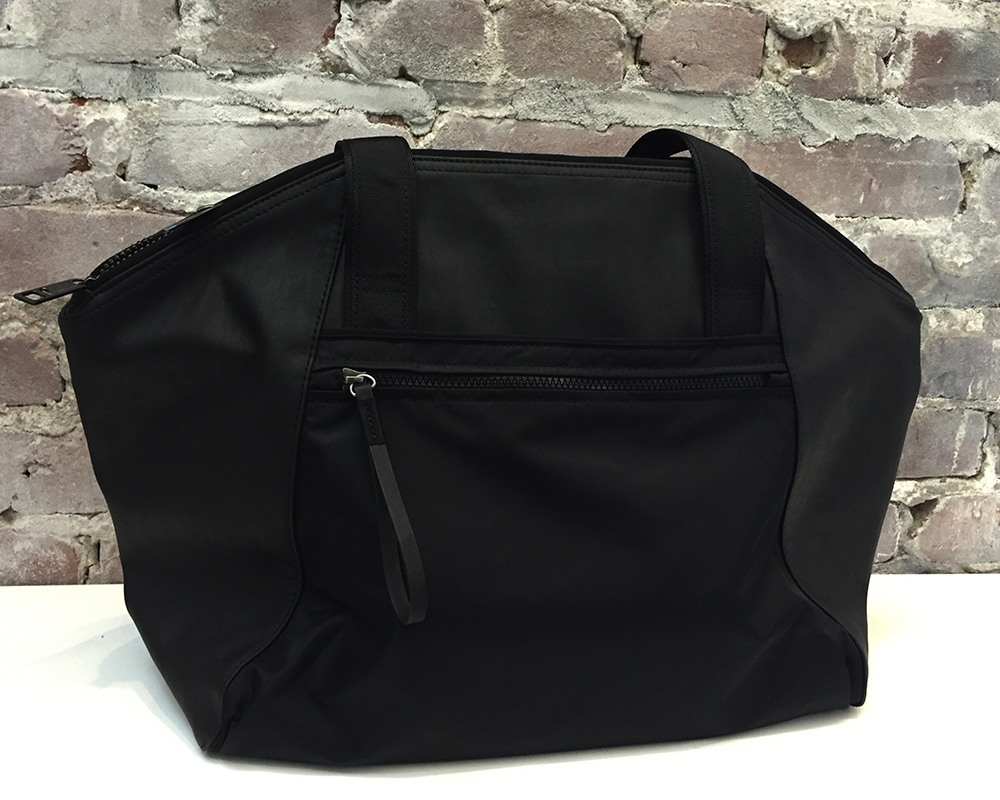 THE ESSENTIALS
My Ray Bans, cycling shoes, MacBook and the current book I've just finished reading called When Breathe Becomes Air by Paul Kalanithi. I'm always reading in my downtime. I find it serves as a major source of inspiration for me and this book was so incredibly moving. I highly recommend picking it up.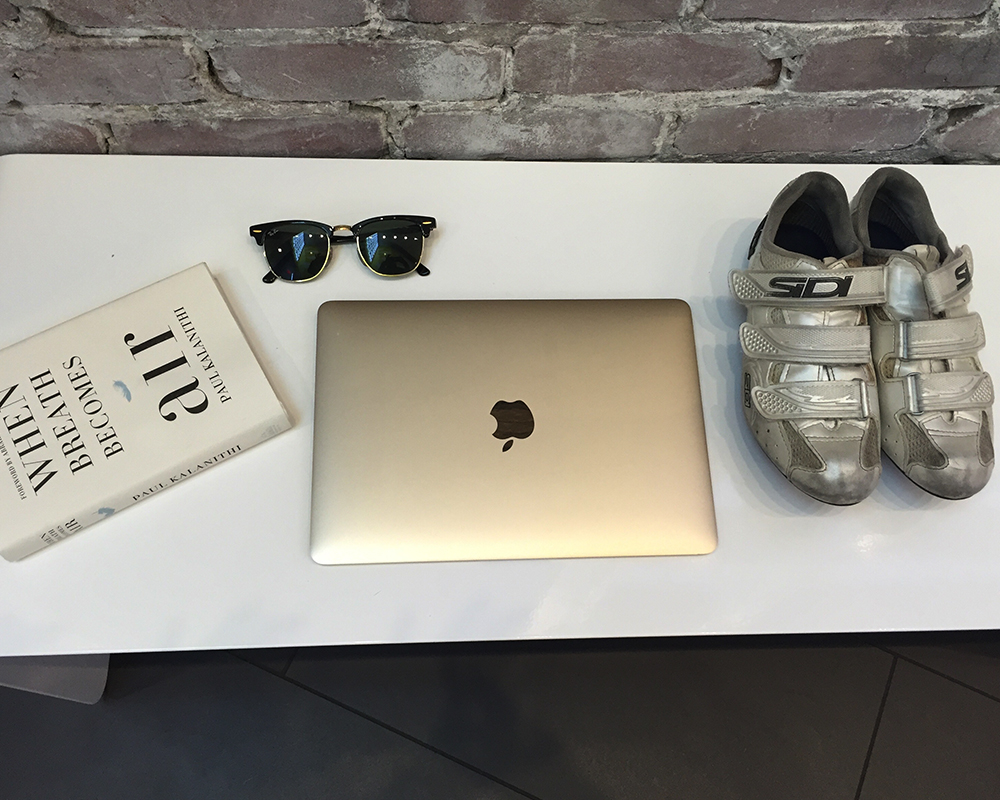 FOOD + WELLNESS
Quest Bars are my "go to" when I'm running to and from classes and they keep me from getting hangry (it's a real thing, y'all). The cookie dough flavor is my favorite and will often satisfy my sweet tooth (which is MAJOR). I've got my favorite brand of BCAA's from Tri-Pep in lemon flavor (because they were all out of my actual favorite flavor, watermelon). I always add a scoop to my water on days when I teach back to back classes or on days when I'm lifting weights/cross training for the added workout recovery benefits. Nuun tablets are also great for a little extra hydration, or in the case with the ones pictured, a little caffeine boost.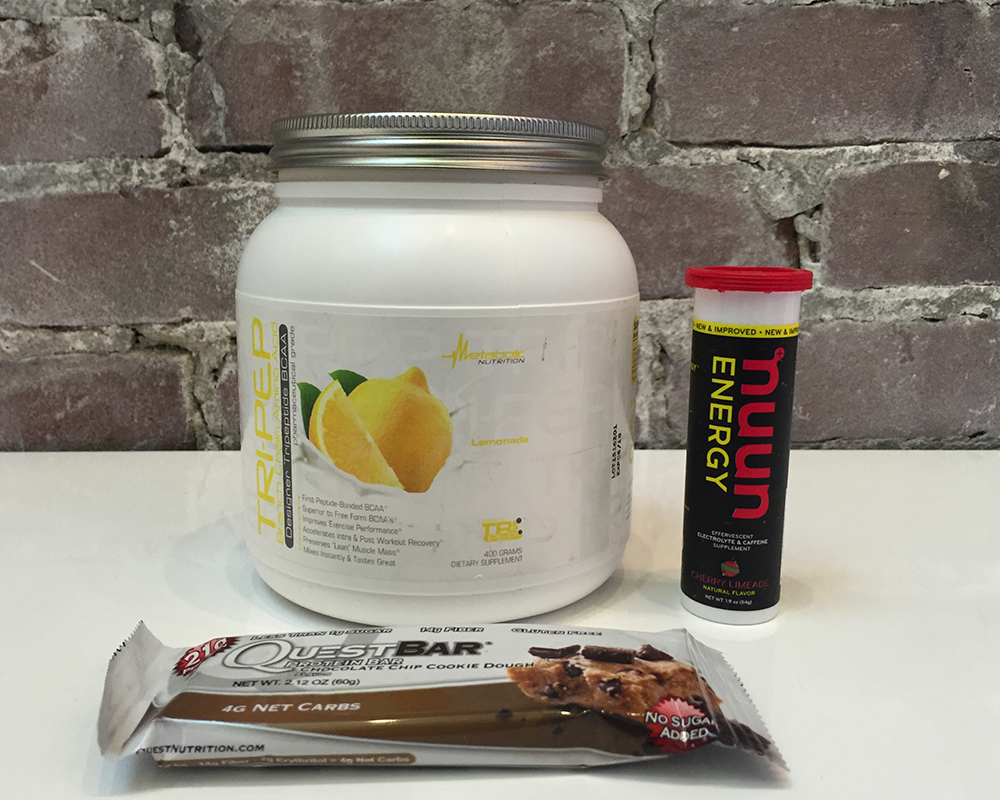 THE "TRY AND LOOK SOMEWHAT PRESENTABLE AND LESS LIKE A HOT MESS" STUFF (aka. the beauty goodies)
• Rodan + Fields Foaming Sunless Tan is the absolute best stuff on the market for faking a glow. It's totally fool proof and leaves me looking like I spent a few hours in the sun, while other tanners have left me looking more like an actual orange (big shout out to my rider/friend Lauren Marshall who got me hooked!).
• Living Proof Perfect Hair Day dry shampoo because, let's be honest, by Friday my hair is 90% dry shampoo.
• Elta MD Broad Spectrum SPF 46 tinted moisturizer and Simple Moisturizing Facial Wash and eye makeup removers. I used to have really problematic skin that was only more aggravated by all of the sweating I was doing everyday and then I met Sarah Chastain (a fellow rider and complete skin goddess at Skin Medical Center by our Union Street studio) who started working on my skin last year and has helped me find products that work for my highly sensitive skin. It was a game changer for me. My three before class must haves…
• Smashbox high definition concealer for under my eyes
• Benefit Gimme Brow for my eyebrows (true story, I over-plucked like a mad woman in high school and they NEVER GREW BACK.)
• Too Faced Better Than Sex mascara (crazy name, but holy crap they make your eyelashes look amazing).
• A toothbrush and toothpaste for when all of the free front desk gum in the WORLD won't help you.
MORE FROM SOUL