What Julie, Elizabeth and the SOUL Team are Packing for SXSW
March 14, 2016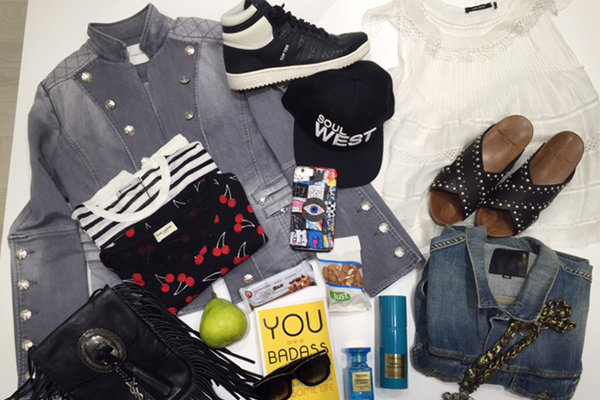 JULIE RICE, SoulCycle Co-founder
1. Grey jacket by Balmain
2. Stripe T by Alexander Wang
3. Cherry T by St. Laurent
4. Jean vest by R13
5. St. Laurent clogs
6. Quest Bars
7. Fresh Direct Almonds
8. Lanvin necklace
9. Adidas sneakers
10. Tom Ford perfume
11. You Are A Badass by Jen Sincero
12. St. Laurent purse
13. White top by Isabel Marant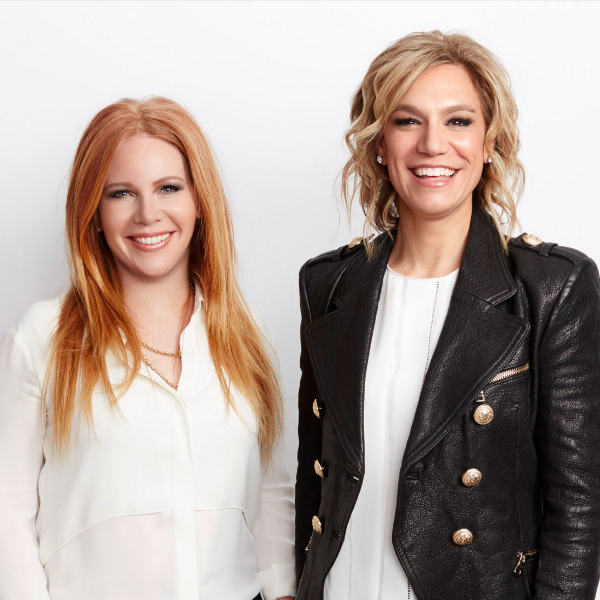 ELIZABETH CUTLER, SoulCycle Co-founder
1. Kiliam Perfume and Chanel bangles
2. Saint Laurent Bomber
3. Celine wedges
4. Adidas superstars
5. Chanel classic
6. Balenciaga bomber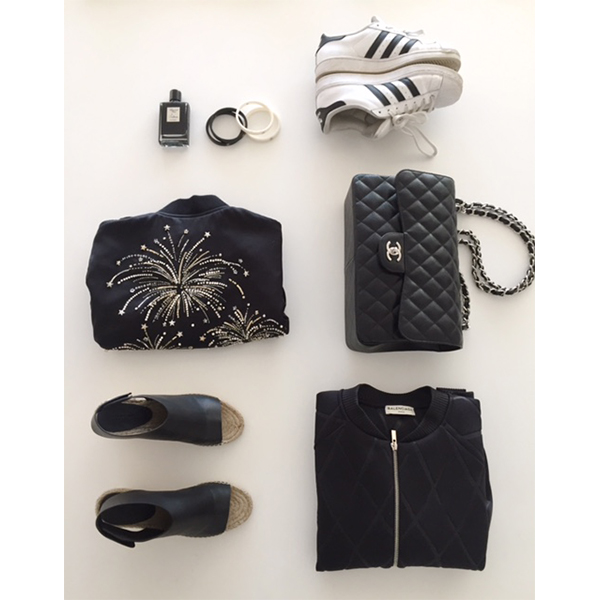 LINDSAY BUCKLEY, Instructor
I am going the sundress and boot route. It looks like the weather is calling for some rain so i want to be dressed comfortably and warm, yet still in my festival finest!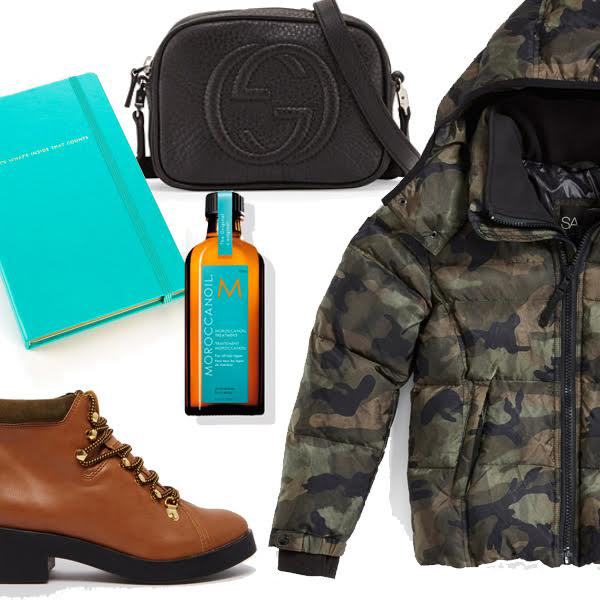 MONIQUE BERARDUCCI, Instructor
1. Givenchy bag to stuff everything that matters on the plane.
2. R&Co Badlands Dry Shampoo -- because every SoulCycle instructor tries to use some dry shampoo to extend our hair!
3. Nike Air Force Ones (get to stompin'...)
4. Sennheiser Headphones to always be bopping'!
5. Onesie -- why not?
6. Soul bra… rock a bra that you feel good in!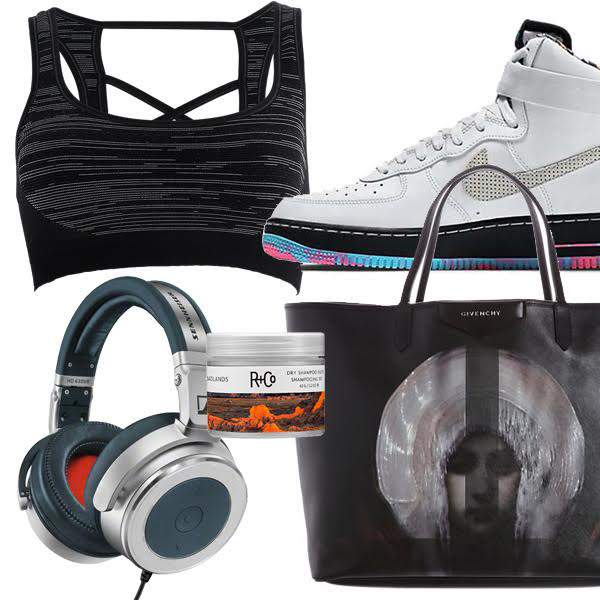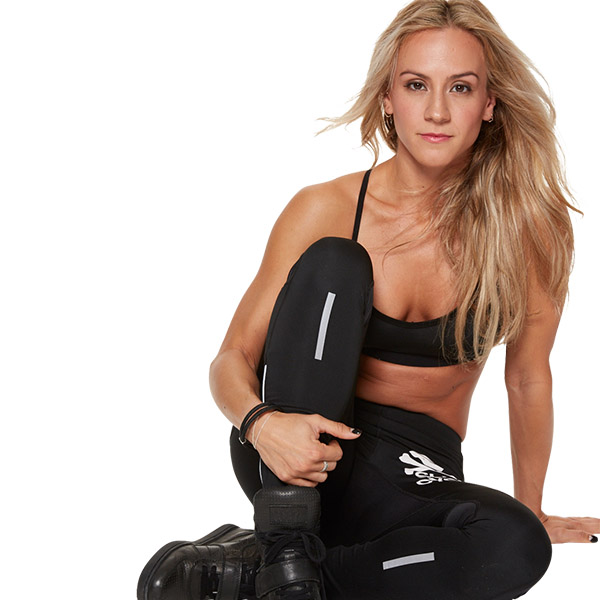 GABBY ETROG COHEN, Senior VP of Public Relations and Brand Strategy
1. Nars Luminous Powder foundation because it is two products in one and lasts all day
2. My state pink backpack — it is super comfortable, lightweight, holds everything and gives every outfit a pop of color. Plus, when you buy one they donate one to a kid in need in New York!!!!
3. My Conair style dryer because I still cannot master a round brush and a blow dryer at once!
4. At least a few pieces from the new SoulCycle x Gregory Siff collection to throw under a leather jacket!
5. Iro black and white leather jacket
6. Tons of sneakers, like my Nike huraches and hi-top black vans!
7. My Patagonia fanny pack because fanny packs are awesome and super practical.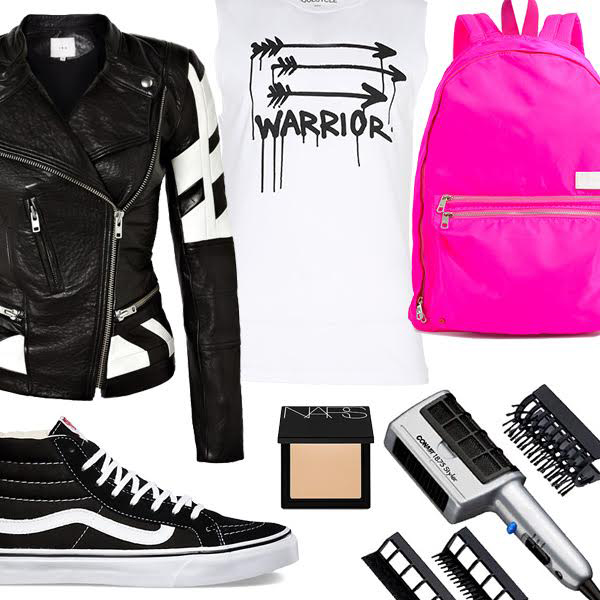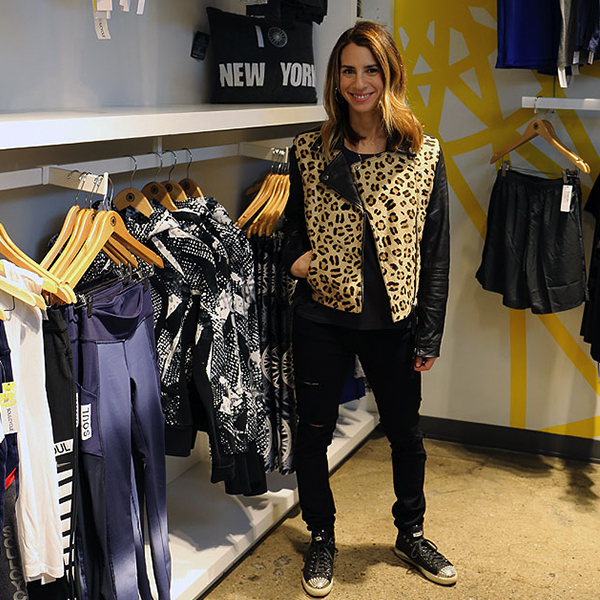 Questions or comments? Email blog@soul-cycle.com! Want to ride? Grab a series HERE and book a bike!
MORE FROM SOUL