"We Love Every Beat of Our SOUL Life": Peter McCann's Soul Story
March 31, 2016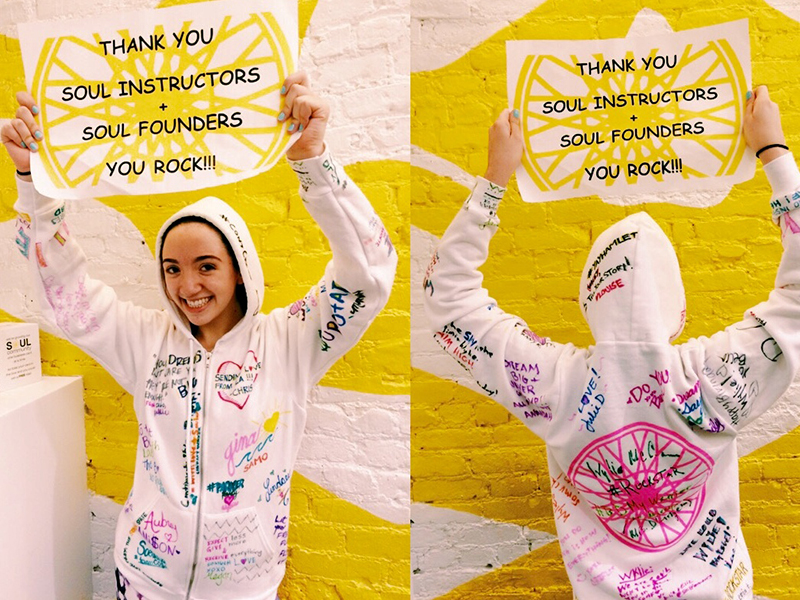 What first brought you to SoulCycle, Peter?
My first SoulCycle ride was on April 19, 2012; that day, my whole life changed. My good friend and instructor, Mireya D'Angelo, urged me to give it a try, so, reluctantly, I dragged myself to her Rooster class at West 77th Street. Back then, I was wildly out of shape, overweight, and a mess, physically and emotionally. Though I knew I needed help, I honestly thought I would go once to appease Mireya, then never go again. I was so wrong! In fact, I am forever indebted to Mireya for being the kind of friend who tells you what you don't always want to hear, but need. Her compassion and strength symbolize the reasons why I love SOUL.
Okay, back up a little… how was that first ride?
Honestly, the first ride was rough! I clipped in and awkwardly fought my way through every beat that morning. One of very few men in the room back then, I remember feeling really awkward, breathless and envious of the riders who seemed to dance through each move so effortlessly, even as Mireya kept insisting we "turn it up." I kept thinking, "Are you out of your mind? Give it a rest already"! The struggle was real, and yet, I have never felt more inspired and thankful. I needed to get my butt kicked, and did I ever.
What kept you coming back?
In spite of the immense physical challenges I felt during my first rides, I felt an even stronger connection to the power and energy in the room. I simply could not believe that such amazing instructors could ignite so much energy in a dark room with stationary bikes. Every time I ride, I feel physically and emotionally vulnerable, but also fully supported by every rider in the room. During one particularly SOULful class, I remember Melanie Griffith urging us all to be the best version of ourselves in spite of obstacles in our way. I cling to her words to this day, and all the other mantras shared by the instructors. SOUL instructors are among the most inspiring people I know.
How have you been inspired?
Like so many, I really struggle with my weight, and also get easily bogged down with stress. When I clip in though, all my insecurities and issues seem to fall away. The moment the door closes, I feel invigorated, focused and fully present in the room. These days, I feel healthier and happier than ever before, thanks in huge part to the SOUL community, including the instructors, the riders and the staff.
And SOUL is now a family affair for you…
In 2014, I encouraged my daughters, Lily and Wylie, now 17 and 15, to come along. Now they are as devoted to SOUL as I am. Riding with them and watching them bask in all the love and support we get from the instructors gives me the greatest sense of pride and joy. We have also had the good luck of riding at studios all over the country. I love knowing that they are as inspired by the instructors as I am.
You did something very SOULful for Wylie recently..
Wylie dreams of being a SoulCycle instructor one day; knowing that, I wanted to support her passion and celebrate her 15th birthday by giving her a SOUL hoodie signed by the instructors who inspire her to pursue her dream and by the SOUL co-founders. I sent it to five states, eight cities, and 33 amazing instructors and both SOUL founders signed it. It took me six months to gather so many autographs, but it was totally worth it. Wylie planned a birthday ride at one of Lindsay Waxer's classes, during which Lindsay surprised her with the gift, an amazing moment for us.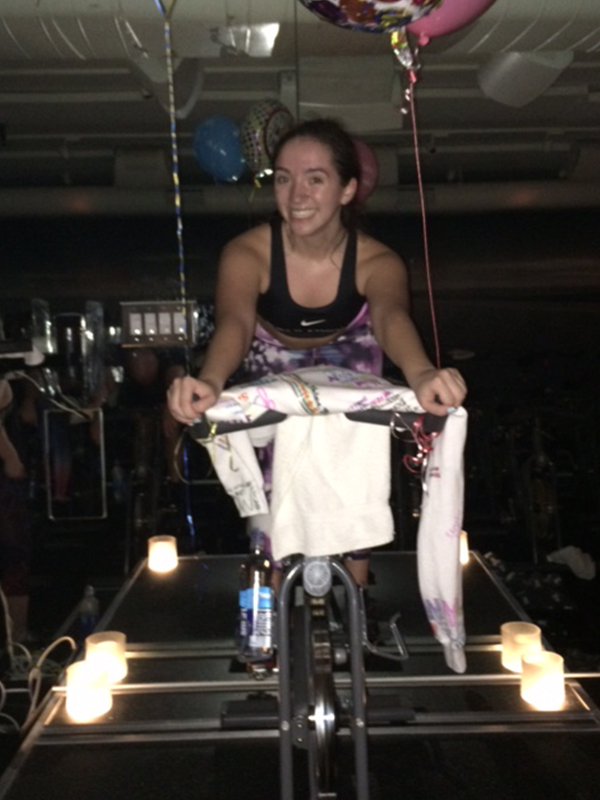 Why was it such a memorable ride?
As she always does, Lindsay whipped up the most amazing energy and joy in the room that evening. She invited Wylie to ride on the podium, a gigantic honor, and the room was packed with amazing riders and lovable souls. A real party, at one point, the SOUL Soho staff burst into the room with sparklers and balloons; they danced and cheered with all of us. It was amazing!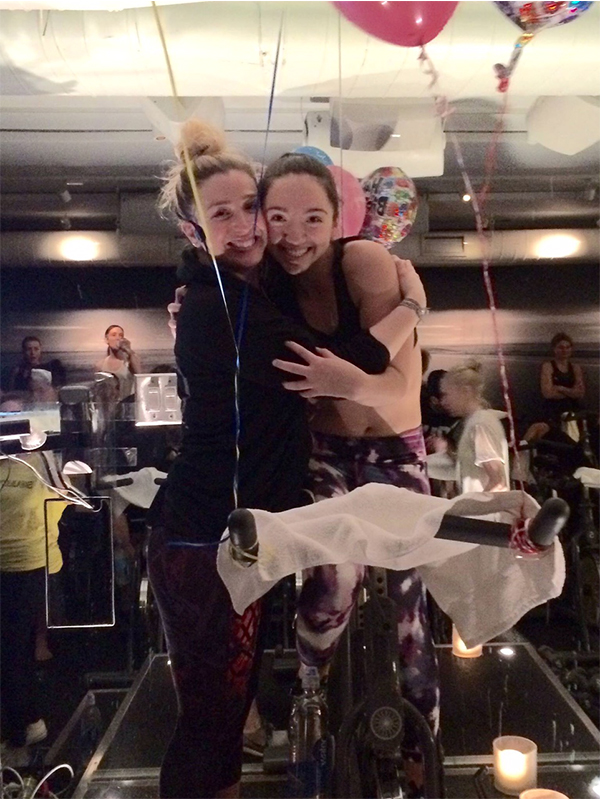 How fun! Anything you'd like to add?
Wylie, Lily, and I want to thank the entire SOUL community, especially the instructors, for bringing so much joy into our lives. We never take this ride with them for granted and love every beat of our SOUL life.
Do you have a SOUL Story to share? Email blog@soul-cycle.com! Want to ride? To book a bike, grab a series HERE then book a bike!
MORE FROM SOUL