The Strength to Scale Mountains: Ray Gustin's SOUL Story
April 29, 2016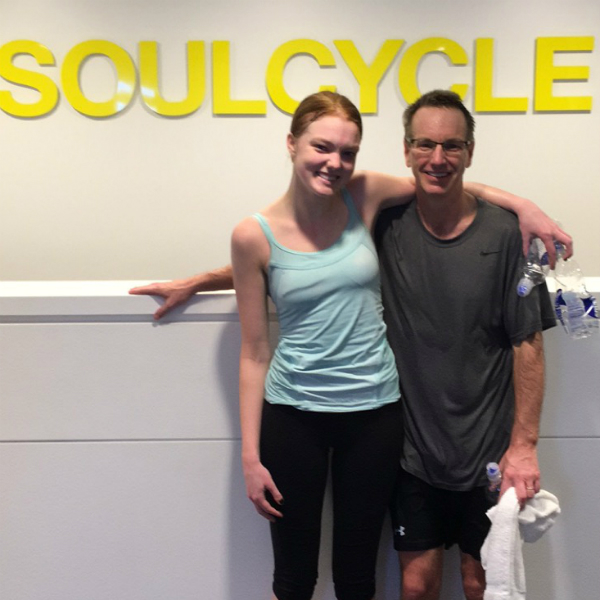 PHOTO: Ray Gustin and his daughter after Conor Kelly's 5:15 am 90-minute Thanksgiving Day Turkey Burn, 2015
I am a regular in
Conor Kelly's
5:45 am
Greenwich
Rooster class and also an avid, lifelong skier. I came to SoulCycle more than three years ago with the goal of improving my cardiovascular endurance in order to continue skiing at a level that required better all-around fitness and core and leg muscle strength. Conor's workouts, and the day-to-day camaraderie of the Rooster team, more than delivered on my expectations. I reached new levels of strength and, what's more, developed many close friendships and an inner confidence that came from knowing that I could push myself hard physically and succeed.
Recently, I achieved a long-held personal goal when I hiked Mount Baldy in Alta, Utah and skied the Baldy chutes – a steep, narrow and long off-trail area, rarely open due to avalanche danger. After the hike, which took about a half hour of twisting uphill along a tight ridgeline, we reached the top.
It was incredible – you could see for miles and miles in every direction, as we were at the highest peak at about 12,000 feet. Then, looking into the chute, I took a breath, and thought something I often think before a tough run in class: OK, this is interesting. Let's do it.
About halfway down, after navigating the entry, I literally thought to myself, OK, like Conor always says after we're about to drop from exhaustion, 'Now you're in active recovery.' That was helpful, as there was still plenty to go.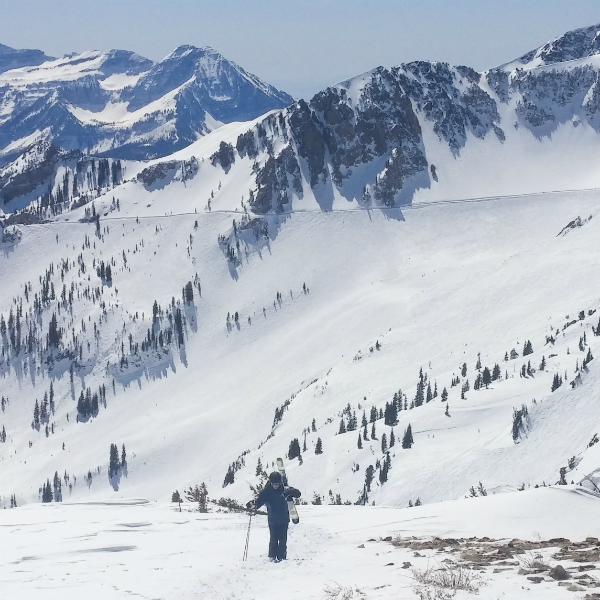 Do you have a Soul Story to share? Email blog@soul-cycle.com! Want to ride at SOUL? Grab a series HERE then book a bike!
MORE FROM SOUL